We love weekends in Butler County, Ohio and this weekend there's something extra to celebrate. These events, activities and gift ideas will Make mom feel special, relaxed and recharged this Mother's Day!
1. Shower Mom with Sweet Flowers
Flowers AND a sweet treat, mom can have it all! Order this tasty arrangement by Delicious Designs Cookies for a memorable Mother's Day.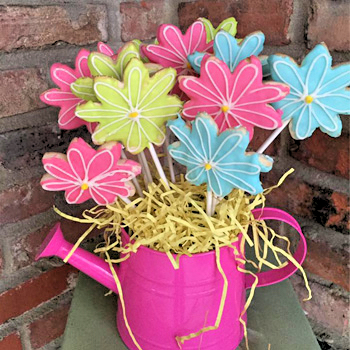 Image: Delicious Designs Cookies
2. "Secret Garden" Outing
Mary's Plant Farm is a gorgeous farm where plants have been field grown for 40 years.  Browse English style perennial borders, natural areas and the rockery of the Apple Tree Herb Garden.
On May 7th & 8th Mary's Plant Farm will serve a special tea and scones soiree in the garden. Reservations are accepted.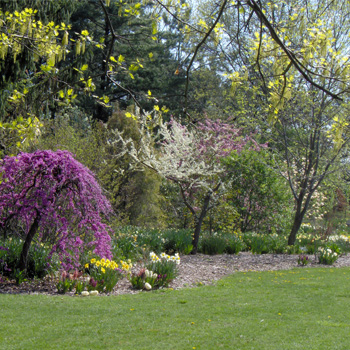 3. Sprinkle Mom with Love 
An activity to keep the kids entertained on Saturday evening (relax time for mom!), and she'll get to wake up to custom decorated donuts. WIN WIN WIN! Jupiter Coffee & Donuts is offering a fun opportunity for kids to decorate donuts and personalize a bakery box for mom. Donut miss out…This Saturday, May 7th at 6PM.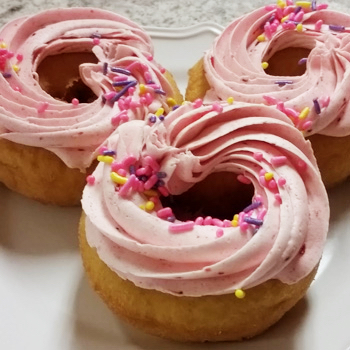 Image: Jupiter Coffee & Donuts
4. Play with Paint
Take the little Picassos and mom to play with paint! You're Fired has a large selection of ceramics that you can paint and make your own. Proudly display your painted pottery creation at home, and be reminded all year how amazing mom truly is.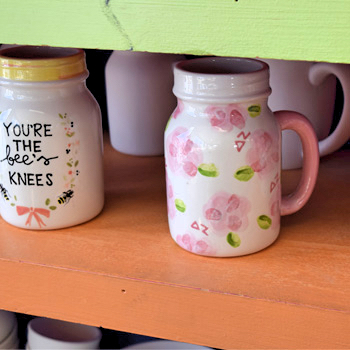 5. Shopping, Chocolate and Carriage Rides
Take mom for a stroll, shopping and a relaxing special meal at Liberty Center. A stop at Ruby's Chocolates is a must. The signature truffles are delicious works of art. Sea Salt Caramel Cashew, Key Lime Cheesecake and Almond Toffee are just a few of the treasures on the menu. Cap off the evening with a spectacular horse-drawn carriage ride on May 8th from 3PM-7PM.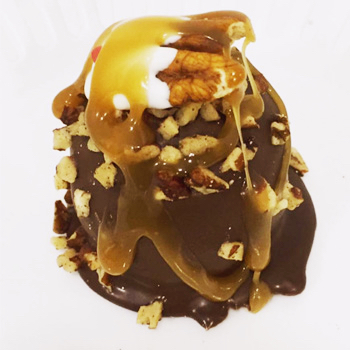 Image: Ruby's Chocolates
6. Appreciate the Arts
Pack a picnic and take mom to peruse monumental sculptures for Mother's Day. On Sunday, May 8th Pyramid Hill Sculpture Park & Museum will offer complimentary admission for all moms! Pyramid Hill is full of scenic spots to take family photos that mom will treasure forever.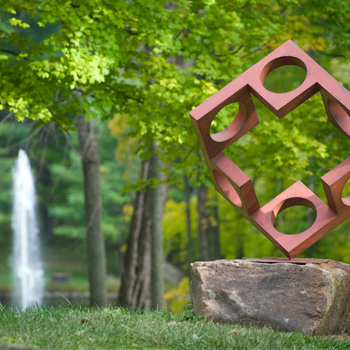 Keep the art inspiration going with a visit to the Miami University Art Museum. This museum is situated on 3-acres of scenic sculpture park grounds with 5 galleries of changing exhibitions. The current exhibitions include:
Creativity & Innovation:  A Student Response Exhibition
Subjective Objectivity: Documentary Photography as Fragments of Experience
Seldom Seen: Fun & Quirky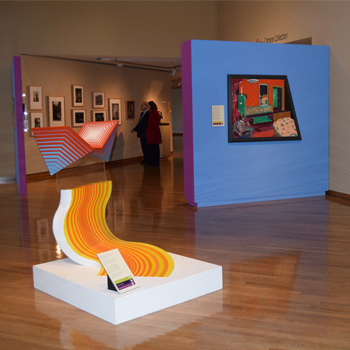 7. Set Foot on a Foodie Trail
The Butler County Donut Trail is delicious fun for the entire family. Grab your passports, collect 9 stamps and make countless sweet memories along the way. Once complete, you'll be rewarded with the official Donut Trail T-shirt.
*Please verify hours and days of operation of donut shops before starting the trail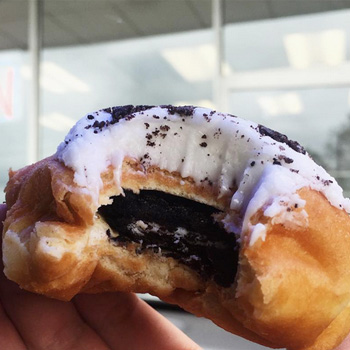 Yes, that's an entire Oreo inside of a donut!
Image: Instagram @aleshatelvick
8. Red Bricks and Roses
Take mom to the 5th annual Red Bricks and Roses Carriage Parade on May 7th. This charming and classic event will transform you back in time. Beautifully decorated old-fashioned carriages and elegant horses parade down the cobblestone streets of Uptown Oxford.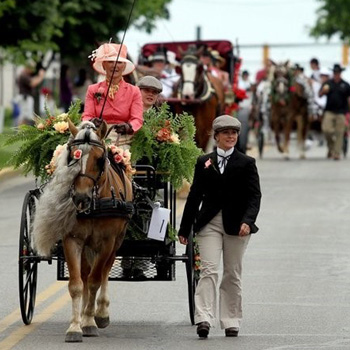 Image: Oxford Visitors Bureau
9. Adrenaline Adventure
Treat mom to thrills! Explore mom's daredevil side with high-octane adventures. If you're looking for a Mother's Day gift she'll never forget, look no further.
Take a 13,000ft tandem leap at Start Skydiving. There's no rush quite like it!
If watersports are her thing a day at Wake Nation on the lake is in order. Wakeboard, waterski, kneeboard and wake skate on the 10-acre lake, all without a boat! Make the outing a family affair, and cheer each other on as you show off your skills!
Image: Wake Nation
10. Tea (or Coffee) Party
Make mom's day with simple and relaxing conversation over her favorite caffeinated creation!
The Tea Parlor serves afternoon tea on Wednesdays, Fridays and Saturdays. Think finger sandwiches, fresh fruit, tarts and scones. Mom will be delighted with her very own tea party!
Schedule a coffee date and time for catching up with Mom. She'll love spending time with you, and sipping on a signature latte from True West Coffee. You can't beat the cozy and charming spots for relaxing and chatting at this coffee house.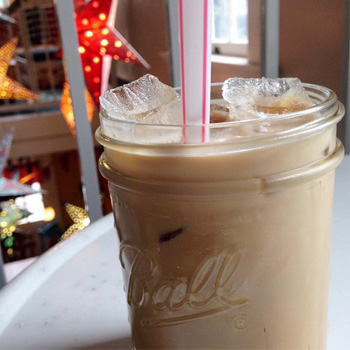 Image: True West Coffee
Happy Mother's Day!
---