Each week it's fun to set aside a little time for adventuring! Have 12 hours available? We found a day full of fun in Fairfield that's great for the entire family. Find donuts, an international foodie paradise, park adventures and time at the theater along the way!
9:00AM – Take a Tasty Trek
Fairfield has two stops on the Butler County Donut Trail! Double up on delicious by visiting both, and be sure to get your Donut Trail Passport stamped when you go.
Jupiter Coffee & Donuts – Not only are the donuts made fresh every morning; the coffee is roasted on-site.
The Donut Spot – Fresh, hot donuts 7 days a week! The Donut Spot will fulfill any donut lover's dreams.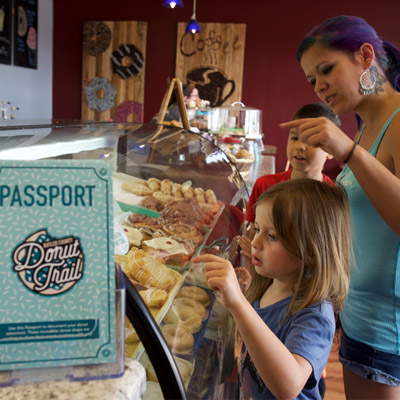 10:00AM – Art for All
When local artists come together it's amazing what they can do. Featuring over 400 American artists and craftspeople, Symmetry has something for everyone. Explore this carefully curated shop full of pieces you won't want to live without.
11:00AM – Explore the Jungle
Rattlesnake. Camel. Jelly Beans. Hot Sauce.
Jungle Jim's International Market is a foodie paradise with 6.5 acres of food all under one eclectic roof. Find an impressive international selection of more than 150,000 items from 70+ countries. Discover thousands of specialty foods, imported groceries and an adventure unlike any other here.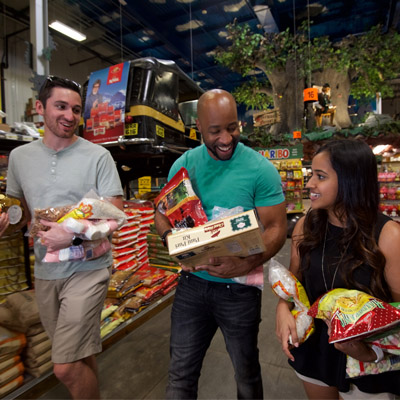 12:30PM – Authentic, Affordable and Delicious
It's time for lunch! Authentic Mexican recipes and fresh ingredients combine for the perfect lunch during a day out and about in Fairfield. Take advantage of one of Taqueria Mercado's 15 lunch specials; each priced under $10! In the summer keep cool with a refreshing Jarritos soda, or in the winter keep warm with a cup of Sopa de Pollo, a pulled chicken soup. Enjoy!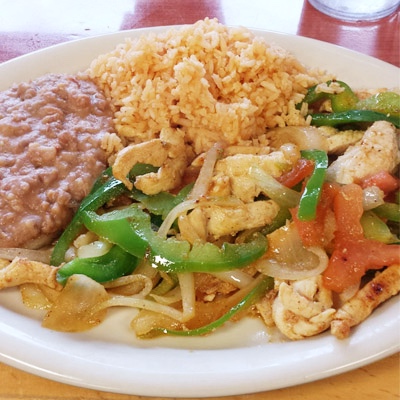 Photo: Taqueria Mercado
2:00PM - Opt Outside
Play outdoors and experience the natural beauty of Harbin Park. In addition to being the largest park in Fairfield, it also features one of the best views of the city. Take full advantage of the 260 acres that include walking trails, biking trails and BMX trails.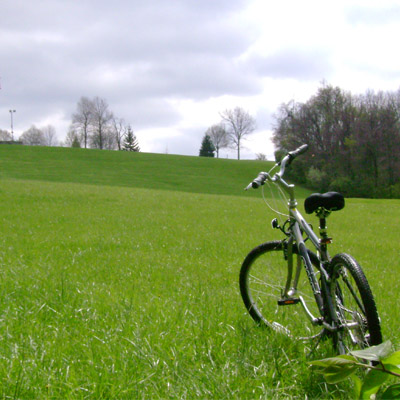 Photo: Mapio.net
4:00PM - Treasure Hunt
Experience history and explore artifacts from around the world at the Ohio Valley Antique Mall. Featuring over 550 dealers it is perfect for treasure seekers and deal hunters alike.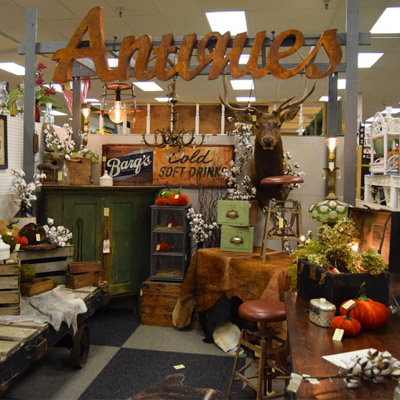 Image: Terri Weeks
7:00PM - Get Theatrical
Fans of theater, art and music will love the Fairfield Community Arts Center. Let local performance group, the Fairfield Footlighters make you laugh or cry. Check their calendar to see what's happening. The FCAC strives to bring exciting and affordable entertainment to Fairfield, and they have. Take a seat and see for yourself!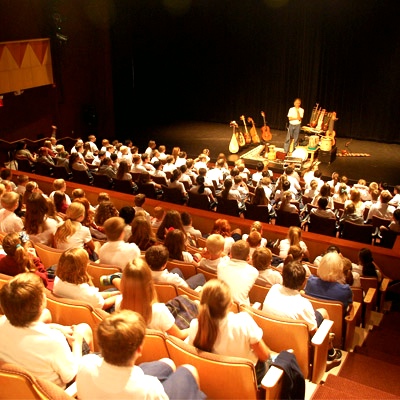 Learn more and find even more ways to explore Fairfield! Where will you spend your 12 hours?
---