The first day of summer traditionally marks the longest day of the year. For us, it also marks the start of a week of giveaways! That's right, welcome to 7 Days of Giveaways – Summer Edition! The fun will get underway starting Wednesday, June 21, 2017. Follow along on Facebook June 21 - 27 to enter to win each day. Entering a giveaway is as easy as L-I-K-E, just hit the like button on each post, and you'll be automatically entered for the chance to win something exciting from local businesses.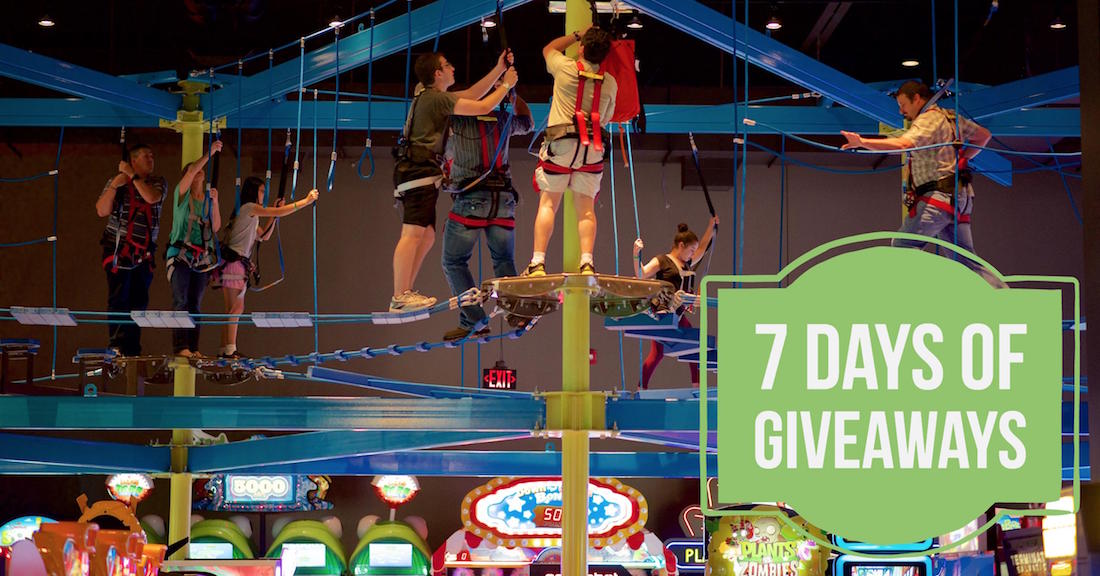 Prize Clues
For our friends who aren't the biggest fans of surprises, and for anyone who loves solving clues, we prepared these for you!
Day 1 – Put the car in park to enjoy a sunset and the silver screen
Holiday Auto Theatre - 4 tickets, 4 sodas and a popcorn for sharing
Day 2 – Everybody wins when there's games AND desserts
$50 Main Event Entertainment gift card and $25 The Cone gift card
Day 3 – Grab a java jolt, and say hello to the artsy pups before you head down the bricks for shopping
$20 Kofenya gift card and $25 The Apple Tree gift card
Day 4 – Sweet treats await after a show in great seats 
$20 Flub's gift card and 4 tickets to a show at the Fairfield Community Arts Center
Day 5 – Get a tune-up for your two-wheeled weekend ride
Professional bicycle tune up and beer glass from Spoken Bicycles
Day 6 – Follow the arrows to one-of-a-kind arrangements
Home decor from Rustic Home and $30 gift card to Sherry's Petals
Day 7 – Dinner, a movie, or a shopping spree? What will it be?
$100 Liberty Center gift card
---