When heat strikes glass, magic happens and glass art is formed. Glass layers and objects fuse together in a blazing hot kiln and create a miraculous piece of art that was not in existence just a few hours prior. This complex medium is made simple by Middletown glass artist and instructor, John Ferrando.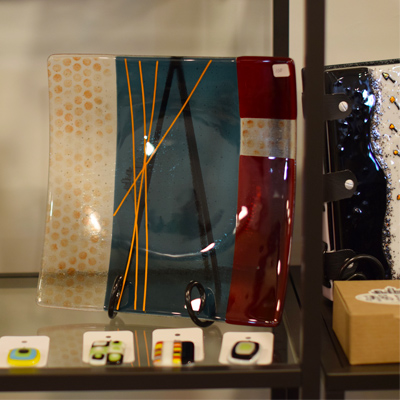 John facilitates this magic in his studio, Haute Fusion. The walls of Haute Fusion are adorned with dozens of glass artworks, each one entirely unique to the one beside it. The pieces are available for purchase and every piece is handcrafted by John and his students.  
When the light touches these works of art, it's compelling. I was intrigued by all of the intricate details and wanted to know the story behind each creation.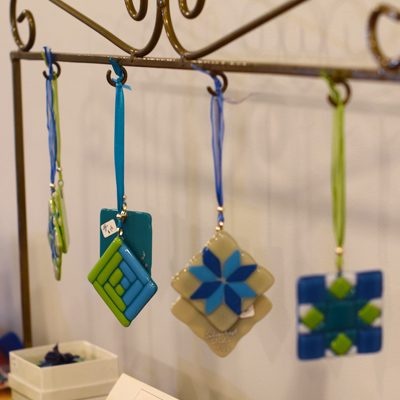 Learn How, Then Let Creativity Run its Course
This is a passion project for John and he wants to share the gift of glass fusion with the world.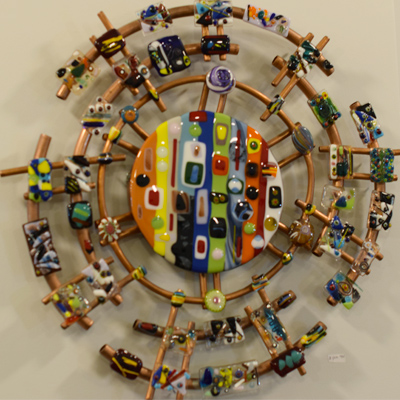 The sky is the limit when curating glass art, but starting out can be a bit daunting. John alleviates this stress by teaching workshops to future glass artisans, starting at a basic level. Grab a friend or family member and book a class session to learn step by step how to tackle this creative new endeavor. Your glass masterpiece will have its own style and flare and be sure to stand out as your most original home decoration. It begins with a concept and a single sheet of glass. Just call or message the studio ahead of time to reserve your spot!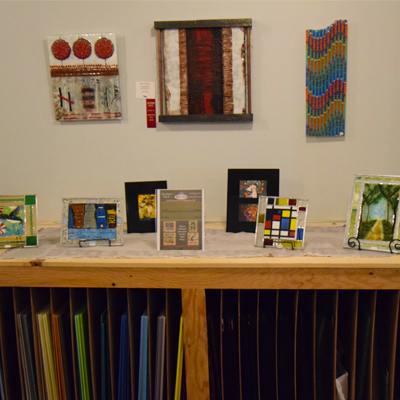 Create a dish, plaque, mosaic, picture frame, or a piece of jewelry. Whatever you envision, Haute Fusion's workshops can help fuse it into a reality.
Haute Fusion
1050 Central Avenue
Middletown, Ohio 45044
Facebook.com/hautefusionglassart

---