The tallest point on earth, the summit of Mount Everest, lies in Nepal. It is roughly halfway across the world from Butler County. Summiting it's 29,000-foot peak may be difficult during your next weekend getaway. Luckily, the delicious flavors and tastes of Nepal are now within reach without any climbing gear or guides required.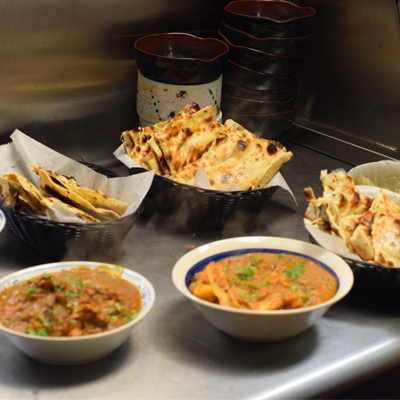 Namaste Curry House opened their doors to bring the delicious flavors of Nepal to Fairfield. Dilli Acharya and his family own and operate the restaurant. The immense amount of heart and time they put into the business shows. Dilli was born in Bhutan before moving to Nepal. Ten years ago, he moved to Chicago to work in the hotel industry. Now, he is happy to lead his family in running this Fairfield restaurant.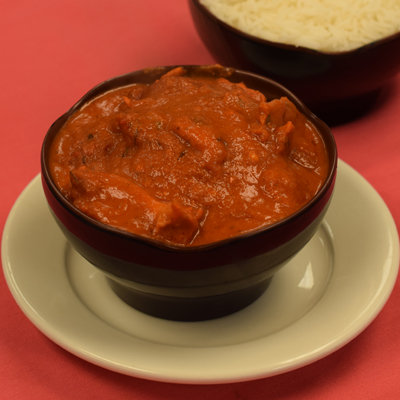 Chicken Makhani (Butter Chicken) 
They chose to open in Fairfield because they saw a need for authentic food of Nepal in the area. While many people may be unfamiliar with this style, it's close to another more common offering, Indian. Dilli describes Namaste as typical Indian and Nepali food. You can get the classic Indian dishes you love and have the opportunity to try something new.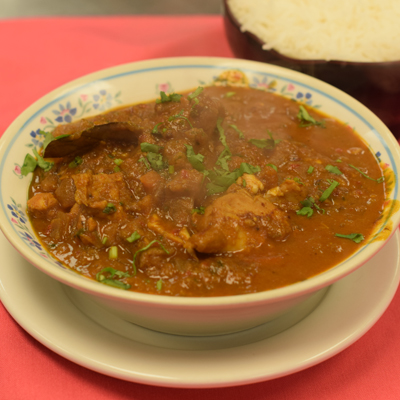 Chicken Curry
The food is cooked expertly by the main chef Dil Karki, Dilli's brother in law. The rest of the team is all in the family too. Including; Dilli Neupane the Tandoori chef, Radhika Acharya the cashier, and Meena Acharya the server. This staff is incredibly kind and eager to share their culture and food with you. They encourage you to ask questions about anything on the menu and will be happy to give you samples to see what you may like.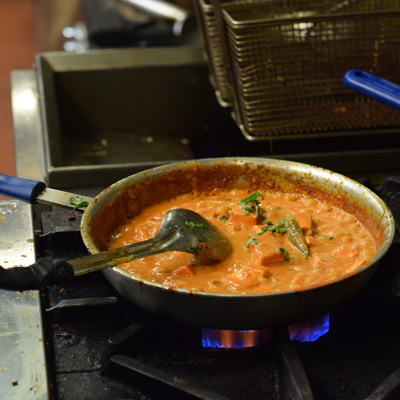 The space is beautifully decorated and can easily accommodate groups small or large. They even have a private party room that can hold up to 15 people for your next special occasion. Brand new to the restaurant is a lunch buffet. Dilli wants everyone to know it's full of actual menu items cooked exactly like they would be from the main menu. A delicious way to try more of the menu!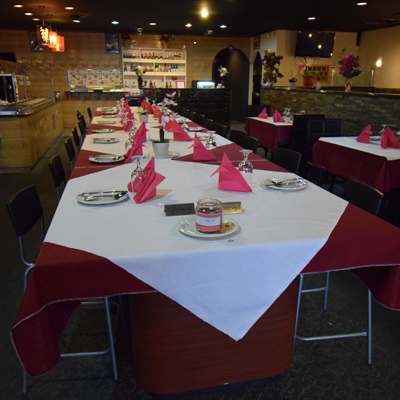 Looking for something unique to Nepal on the menu? Momo. This steamed dumpling can be filled with vegetables or meat of your choice, and is seasoned perfectly with Nepali herbs and spices. It is served with a mild and spicy sesame sauce that completes an incredibly crafted dish.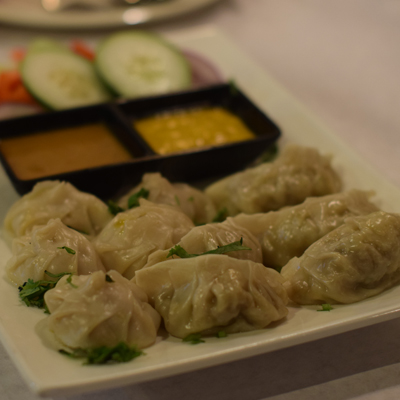 Chicken and Vegetable Momos
Namaste Curry House is a different, unique, and special place in the area. Its staff is eager to welcome you into their space to try what they are pouring their hearts and souls into. The food is delicious, and will keep you wanting to come back for more. See you soon, Namaste.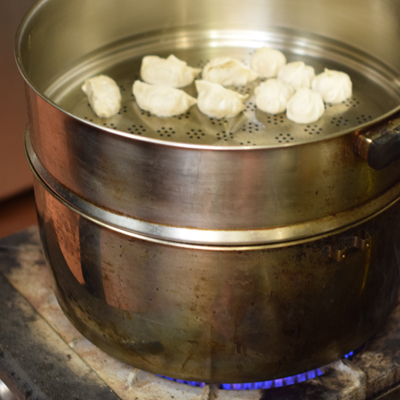 6679 Dixie Hwy
Fairfield, OH 45014
namastecurryhouse.net

---