Friendly gamers and competitors hover over board game pieces with excitement and strategy at brand-new board game parlor, A Game Knight. This eclectic space is an avid board gamer's dream. Over 400 contemporary and classic games are available to play. Gamers pass them back and forth, swapping stories about the memories they associate with them. The parlor beams with life and conversation in Hamilton's historic German Village. Sip on something adventurous from their diverse tap list and game on!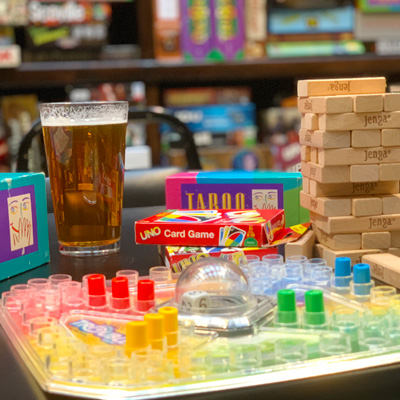 A Beer & Board Game Lover's Paradise
Board game enthusiast and A Game Knight owner, Bryan Brunner, has been habitually hosting game nights at his house for over 20 years. He dreamt of opening a space where people are fully engaged in the moment, off their phones, and playing rousing rounds of their favorite board games. You won't find any TVs or game consoles in A Game Knight's massive space. They're all about connecting with the people around you.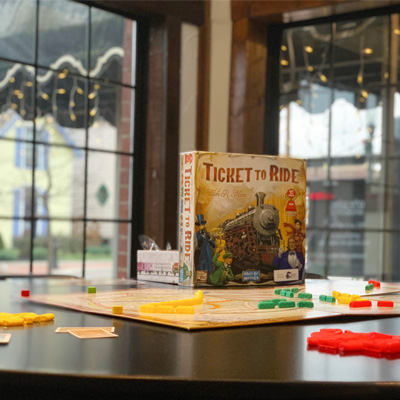 Game & Sip
A Game Knight has 20 craft brews on tap, including Hamilton favs like Municipal Orange Agave and Municipal Midnight from local brewery, Municipal Brew Works. They also mix up 38 quirky cocktails behind their spacious bar.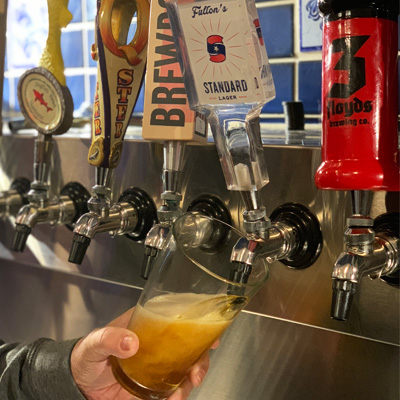 As you work up an appetite over some lively competition, A Game Knight provides your typical "gamer food." Easy things to munch on like the Turkey Club and Margherita Flatbread. They're continuing to expand their menu.
On the weekends, you'll see Connect Four chips falling and hear exclamations of "Colonel Mustard with the candlestick in the living room!" from Clue. The classic party games you grew up playing that will never stop being fun and continue to be the most popular of the lot.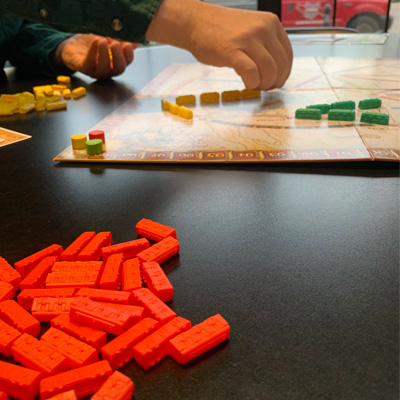 For the rare game lovers, the World of Warcraft Boardgame, TSR Classic Dungeon, Red Storm Rising, and X-men Alert can be found in their densely stacked shelves. Big group can reserve big gaming tables.
No matter what your board game preference is, there's always a seat for you at A Game Knight table. 
345 N 3rd St
Hamilton, Ohio 45011

---