From strong and straightforward cups of coffee to handcrafted artisanal caffeine creations, these Butler County coffee shops cover all the bases. Spend an afternoon rejuvenating in these coffee hot spots, or grab a quick cup while you're on the way to the next Butler County attraction. Here's a sampling of coffee offerings in Butler County, Ohio!
CAVU – West Chester
CAVU is a full service coffee boutique. The contemporary and cozy décor makes you feel right at home. Their coffee is roasted in small batches in the Cincinnati area. With their La Marzocco espresso machine made in Florence, Italy the baristas create cups of caffeinated magic. Give the Affogato a try, ice cream topped with espresso!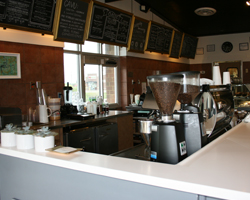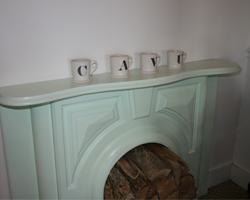 Java Johnny's – Middletown
Java Johnny's has been serving the Middletown area and visitors for over 10 years. You'll find this coffee shop on a quiet tree-lined street. They roast their own coffee, making for a truly fresh experience. Here you'll also find made from scratch pies and pastries. The copper ceiling, rich woodwork and fireplace are all part of the ambiance.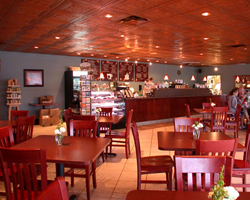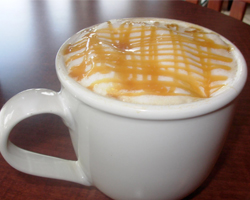 Kofenya – Oxford
Pronounced KOH-FEHN-YAH, which is Russian for café. This Oxford coffee shop has a hipster vibe and is known for their high quality coffee and food. Kofenya is a great place to stop as you explore Oxford and Miami University. Before you make a visit, think of something clever to write on the bathroom chalkboard walls!
Daily Grind & Slice – Hamilton
The Daily Grind & Slice brings a unique concept. This coffee shop in Hamilton's neighborhood of Lindenwald impresses with a full menu that includes pizzas, wings and even pastries. Short on time? They have a drive-thru window for service. Reese Peanut Butter Frappe Blast anyone?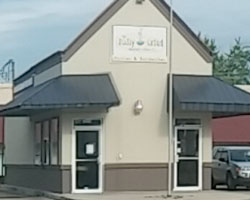 Mountain Mudd – Fairfield
Mountain Mudd is a premium drive-thru coffee shop! They believe that a good cup of coffee can be the beginning of a great day. Drive-thru and try a Caramal Mudd Macchiato, Mocha Mudd or Strawberries and Cream, three of their most popular offerings!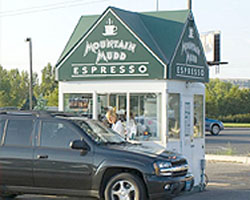 Straight Shot Coffee – Middletown
Straight Shot's motto is "Making our favorite place to be, your favorite place to be. Plain and simple." Along with great coffee, smoothies and sweet bakery treats you're likely to find live music. Straight Shot has an extensive and creative latte list to please any latte lover.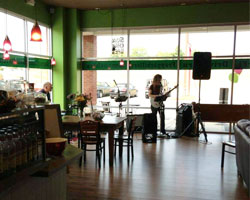 True West – Hamilton (2 Locations)
No matter where you're exploring in Hamilton, you're close to a True West Coffee shop. True West offers Open Mic nights every Friday! Sing a song, read a poem or just enjoy other's creativity as you sip your java. The menu includes gourmet sandwiches, fresh salads, baked goods and even milkshakes!
Triple Moon Coffee Company - Middletown
This coffee house is located in downtown Middletown nestled amongst great arts and shopping! Try the organic food menu and pick something unique off the extensive coffee list. A giant bookshelf lines one of the walls with books and games for both kids and adults to enjoy! 
Caffeine crawl complete! We hope you enjoy your coffee along the way as you explore and make memories in Butler County, Ohio!
---