My favorite fall features are sensory. The smell of campfires, pumpkin spice, crunchy autumn leaves, and hot apple cider signify the season for me. They lift our autumn spirits and immerse us in an Ohio fall that's ready to be discovered. At Petals & Wicks in Hamilton, you can preserve all of fall's fragrancies by pouring your own candle! This adorable candle bar just released all of their specialty autumn scents. The combinations are endless. Petals & Wicks owner, Sherry Hoskins always advises sticking to 3 scents per soy candle pour. As a bona fide Scentologist, Sherry has developed some seriously delicious scent recommendations for you to pour this fall. She'll walk you through the entire process, and in just a few hours you'll have the autumn-inspired candle of your dreams.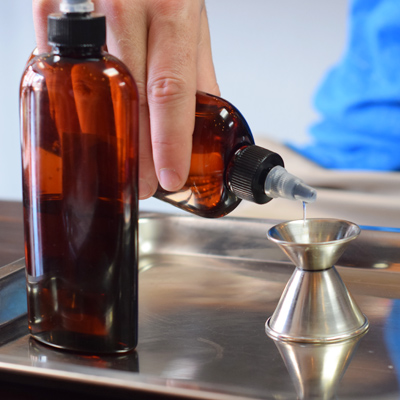 Pumpkin Spice / Bourbon / Honey Crisp Apple or Maple Syrup
Classic, timeless, and quintessential. A spicy scent that will warm your soul as it wafts through your living room. 
Mulled Cider / Honey Crisp Apple / Cinnamon Spice
This expert combo is Sherry's personal fall favorite. The cider and apple notes shine through this signature scent, enveloping you in a dreamy, fall cocoon.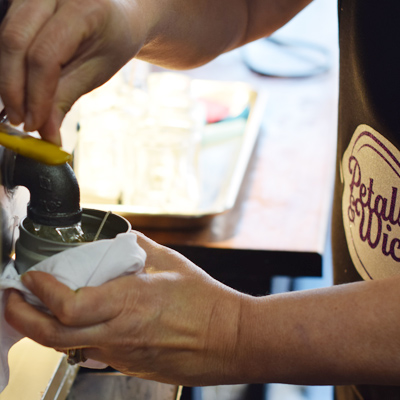 Autumn Leaves / Lemongrass / Bergamot
All of the crisp outdoor fall feels, without tracking in the broken leaves. 
Pecan Pie / Brown Sugar / Autumn Leaves
This pecan pie pour smells so authentic it'll transport you straight to your grandma's kitchen on a crisp Thanksgiving afternoon. 
Hot Cocoa / Whip Cream / Spiced Rum or Cinnamon Spice
Pour a cup – I mean a candle of this rich, chocolatey goodness.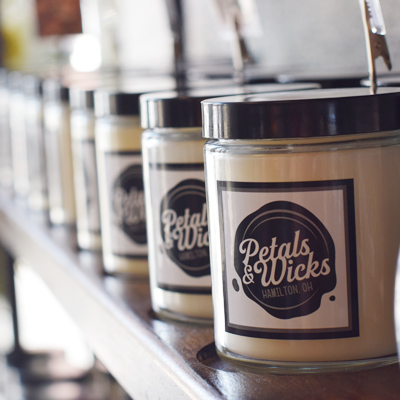 Happy pouring, happy fall!
119 Main Street
Hamilton, Ohio 45013

---