The Tea Parlor in Liberty Township is in the business of creating special moments centered around tasty teas and finger sandwiches, while preserving the customs of the past. The warm, inviting setting is reminiscent to the tea house aesthetic of previous generations. You will leave with a refined tea palette and plans for a return visit.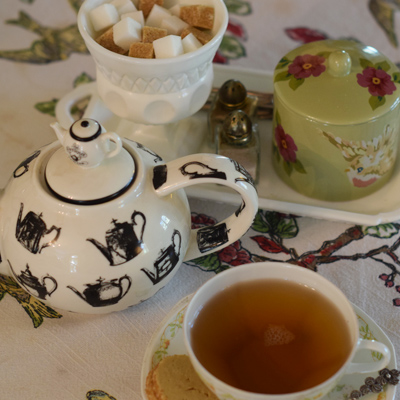 The Tea Parlor curates an experience for their guests that's unlike anything else. When you arrive, you are walking into both owner Susan Schechter's home as well as the dining area where tea is served. She has transformed the first floor of her house into a tea haven that's full of nostalgia. An assortment of eclectic tea cups and pots adorn the walls and shelves of the main tea room. Guests gather around tables and conversation sparks.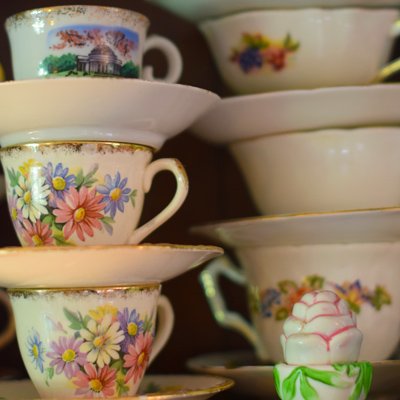 Susan grew up loving the afternoons she spent at tea houses. As time went on, she noticed less and less of these tea-oriented dwelling spaces and wanted to recreate this environment for generations to come.
Savoring the Moment
I indulged in the Savory Tea which included exquisite finger sandwiches, fresh fruit, cheese, and a sampling of several different hot teas. Every single item was absolutely delicious and the epitome of made with love. I could not get enough of the cucumber sandwiches and the curried chicken salad. Everything on The Tea Parlor menu is homemade with organic ingredients that are locally sourced wherever possible.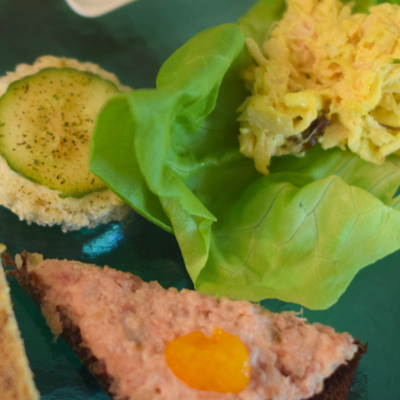 With a monthly rotating menu that's relevant to each season, you'll try something new with each visit.
A Converted Tea Drinker
I've been an avid coffee drinker since I was teenager. I enjoy a good cup of herbal tea, but it's typically not my first choice. However, The Tea Parlor's Summer Pudding has brought out the tea lover in me that I've been ignoring all these years. This black tea with fruity notes of raspberry and strawberry develops with every sip. It paired so well with the savory cheeses and sandwiches. The Tea Parlor offers over 50 different varieties of loose leaf teas and ensures you will find your perfect match.
I finished off the afternoon with a cup of white peach tea, blended by Susan and her family, and a mango orange crumble bar. The subtle sweetness of the tea and texture of the bar combined together flawlessly and was an incredible end to the Savory Tea.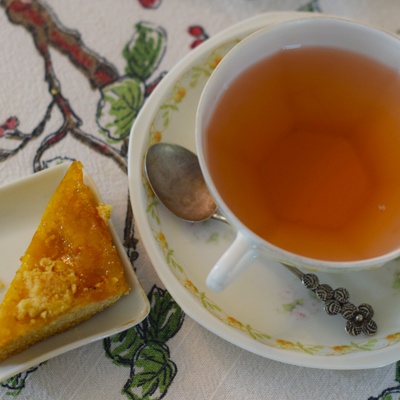 The Tea Parlor is an ideal setting for your next catchup session with a friend. Call ahead and reserve your spot for an afternoon that feels like a moment captured in time.
5605 Yankee Road
Liberty Township, Ohio 45044

---