The saying, "cooking with love" couldn't be any truer at Dai Trang Bistro in West Chester, Ohio.
They carry on family legacies of restaurants in the Philippines and Vietnam. They've spent countless hours replicating and perfecting passed down recipes. Ask about any item on the menu, there's a remarkable story to be told, and the staff is happy to indulge.
Legacy, love and passion all blend seamlessly and deliciously into each and every bite at this bistro.
Trot the Globe
No need to pack your Passport! Order from an extensive menu of authentic Vietnamese, Filipino, Asian Fusion, French, Korean and Hawaiian cuisines. Which country will you visit on your culinary journey? Here's a look at a few of the unique menu items at Dai Trang Bistro.
Lumpia Shanghai
These Vietnamese appetizers are an absolutely scrumptious way to start any meal. Fill these Filipino egg rolls with pork, vegetable or chicken. We've tried them all; trust us, you can't go wrong!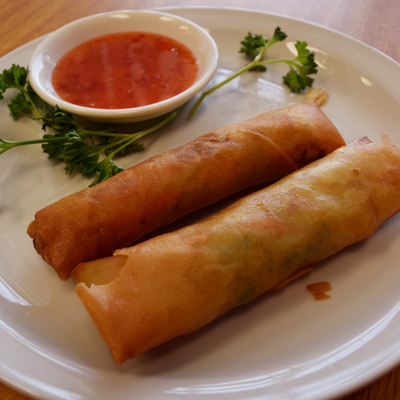 Say Hello to the Halo-Halo
Halo Halo translates to "Mix-Mix." If the Halo-Halo isn't already, add this to your foodie bucket list. This Filipino dessert is a delightful and colorful delicacy. It's unlike any dessert you've tasted.
This popular Filipino dessert has a base of shaved ice. Layered atop the ice an assortment of beans, tropical fruits and sweet offerings are piled high.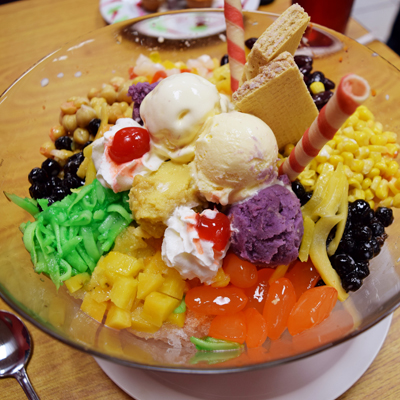 Sweet corn, pinto beans, coconut strings (dyed naturally green with Pandan leaf), BOBA, palm fruit, jackfruit, Ube, wafers, vanilla ice-cream, whipped cream and a cherry or two on top adorn an enormous bowl! Order a Halo-Halo and ask about all of the ingredients. The large Halo-Halo could easily feed 6-8 people.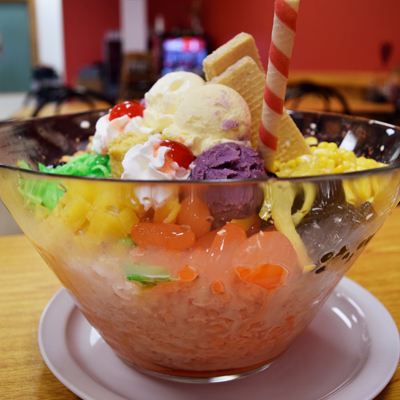 Chicken and Waffles
Dai Trang has created a unique spin on the popular American chicken and waffles dish. An Ube French Waffle is served with Korean Style Battered Fried Chicken. Bon Appétit!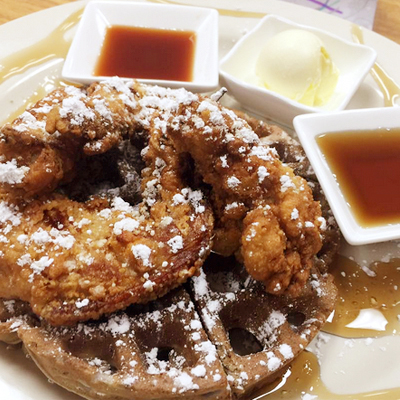 Filipino Macaroons
When you think Macaroons you probably envision a round, light French confection. In the Philippines there's a different take. The Filipino Macaroon is a more dense and cake-like confection, with a golden exterior. Biting into one of these macaroons is like a mini birthday cake in your mouth.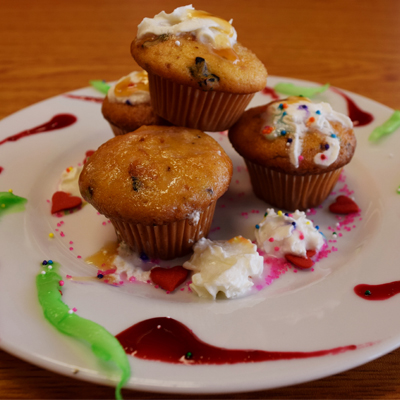 Bring on the Boba
No matter whether you're new to Bubble Tea, or a seasoned BOBA sipper, Dai Trang Bistro has over 400 tantalizing teas and smoothies.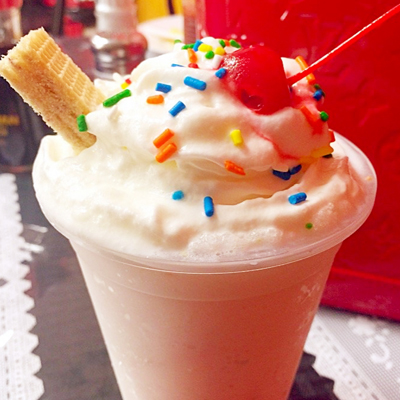 10 Fun Drinks to Get you Started:
1. Birthday Cake
2. Taro
3. Fruity Pebbles
4. Marble Soda
5. Cinnamon Toast Crunch
6. Cookies and Cream
7. Mocha Blast
8. Mint Chip
9. Passion Coconut
10. Café Sua Da – Utilizing a French press and the world famous Café Du Monde Coffee and Chicory, they'll expertly craft you a Café Sua Da, a Vietnamese iced coffee.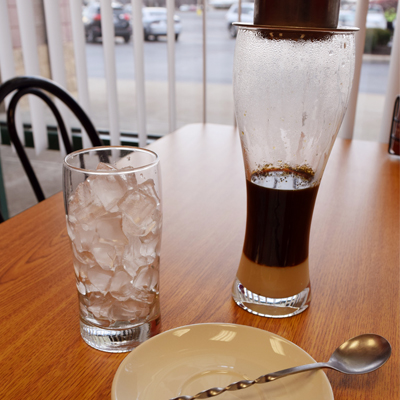 Leave your Passport at home and bring your appetite. Dai Trang Bistro is a great place to immerse in new cultures and cuisines.
Words cannot fully express Dai Trang Bistro's impressive and authentic world cuisine experience; you'll have to see it (and taste it) for yourself.
Enter as a visitor, but leave feeling as part of Dai Trang Bistro's family. 
---