A big blue building with an impressive presence rests on Middletown's Main Street. The Swire Inn is one of the area's newest, most delicious restaurants. Their talented team specializes in English pub cuisine and ensures that their guests always have a blast.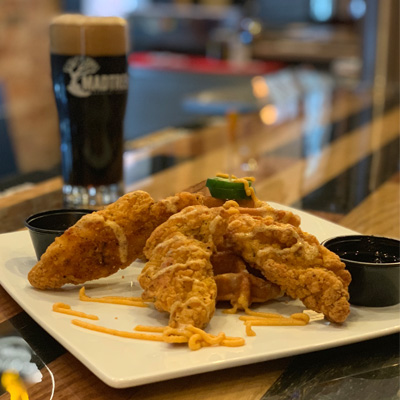 A Hub for Culinary Creativity
The Swire Inn is a hub for culinary creativity. Every day, they come up with inventive variations of flatbreads and deviled eggs. During my visit, I devoured the Dill Pickle Deviled Eggs while admiring their beautifully reclaimed wooden bar. Authentic English pub offerings like Bangers & Mash have a bit of a unique, Swire Inn twist. Rather than being served with a side of peas, some well-seasoned sauerkraut completes the dish. The gravy on top is made from scratch and infused with malty notes of dark beer. You'd be remiss to not indulge in the Chicken & Waffles with a bourbon jalapeno glaze as well. 
Sip Adventurously
While the food is delicious, the friendly bartenders and signature cocktails take the experience to new heights. Attention to detail matters to these mixologists. Their vodka martinis are garnished with a sprig of charred rosemary, torched right in front of you. Their drink menu will change with the seasons; there's always a local brew or sweet cocktail to sip on.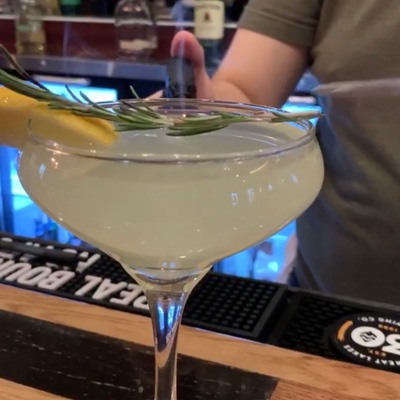 This English pub got its start when John Langhorne, a Middletown native, really wanted a local spot to serve Guinness. He's a world traveler whose always had an affinity for England. The Swire Inn's namesake comes from John's great-grandfather, John Swire Langhorne; A northern Englishman who fell in love with a woman headed to America.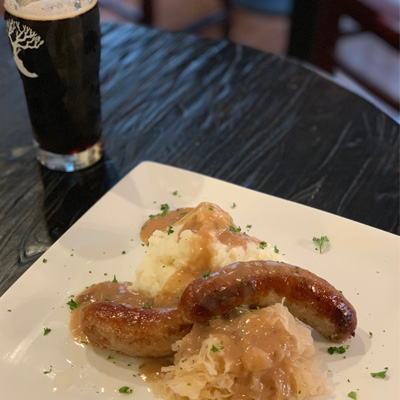 Keeping the Original Charm
The building is as vibrant and charming as the atmosphere. Built in 1864, solid foundation has served as a doctor's office, political party headquarters, a boarding house & restaurant, real estate office, and more. They've preserved the hardwood floors, colossal windows, and original woodworking.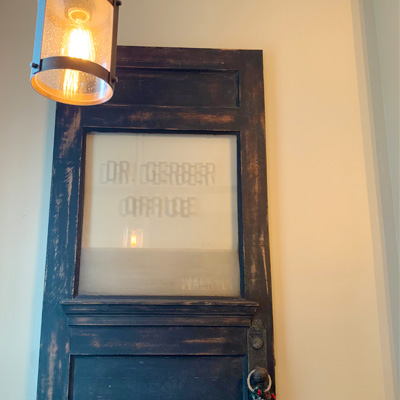 The building's original door from 1864! 
Make it a Date Night
Allow yourself to be swooned by the charm of this place. A little insider tip: request the "date night" room. Natural light beams through the windows and you have your own private space to enjoy an incredible meal. Their massive back patio will open this spring and live music plays weekly.
64 South Main Street
Middletown, Ohio 45044
---