Sometimes you just have to skip the meal and go straight for dessert. Today we're exploring the sweeter side of dining in Butler County! From classic Americana desserts to international delights, Butler County brings the flavor to any foodie's dessert bucket list.
Cheesecake & Cannoli
The desserts at La Bodega are made in-house and always look decadent and full of flavor! Check their Instagram for daily specials. @bodegaoxford
Peanut Butter Chocolate Cheesecake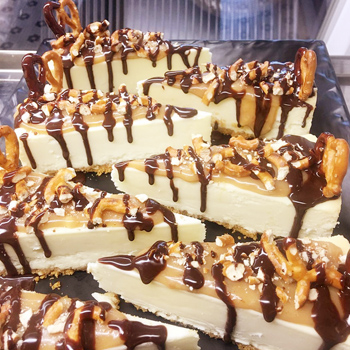 Adorned with peanut butter, pretzels and chocolate ganache. Sweet and salty…What's not to love?
Nutella and Chocolate Cannoli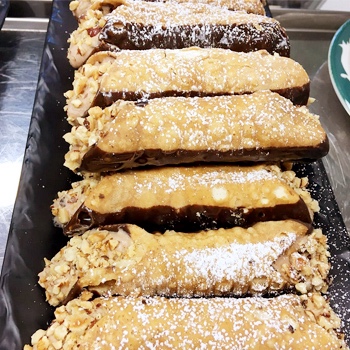 Photo: Instagram @bodegaoxford
3 Daringly Delicious Desserts
Is your palate feeling adventurous and brave? Find something a little wild and likely unexpected at this foodie paradise. Here's a sample of the wild desserts that can be found in the jungle:
Matcha Green Tea Mochi
A refreshing green tea ice cream with a matcha green tea flour covering.
Little Bird Fire Syrup
Simple syrup with an added kick of jalapeno peppers. Sweet, hot and incredible drizzled over ice cream or fruit. Mangos come recommended by Jungle Jim's as a pairing. It can also be seamlessly mixed into summer drinks. Give fire syrup a try in some cherry limeade for some sweet heat.
Soan Papdi
A flaky, pastry like dessert originating from India that uses pistachios, cardamom and rose water!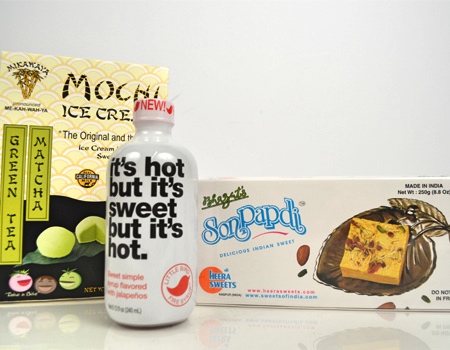 Photo: Jungle Jim's International Market
Halo Halo
Halo Halo translates to "Mix-Mix." If the Halo-Halo isn't already, add this to your foodie bucket list. It's unlike any dessert you have ever tasted.
This colorful and popular Filipino dessert starts with a base of shaved ice. Layered atop the ice an assortment of beans, tropical fruits and sweet offerings are piled high.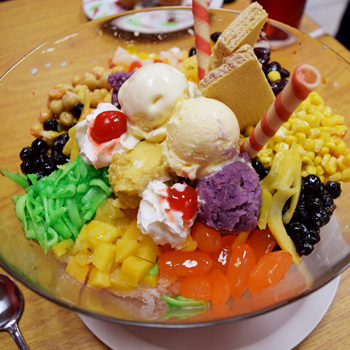 Daily Dessert Specials at Cozy's
This is one of the most charming restaurants you'll experience in your life. Scope the dessert bar as you walk in. Daily dessert specials never disappoint. The desserts are generous, and perfect for sharing.
3-Layer Carrot Cake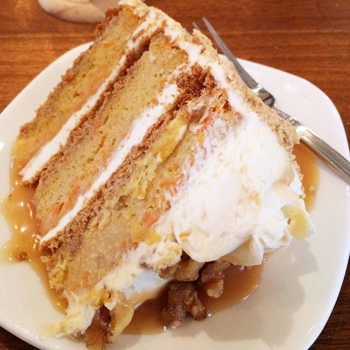 Photo: Yelp – John L.
Blackberry Cream Cheese Frosting Cake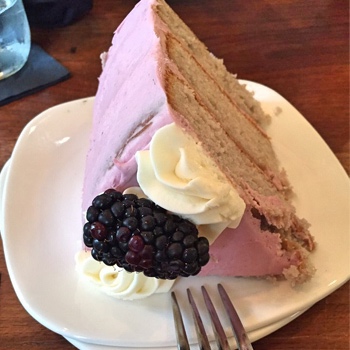 Photo: Yelp – Phei X.
Cyclone
With 3 Butler County Flub's locations it's easy to taste test a cyclone! There are 43 varieties of cyclones. YES 43!
Jenny's Peanut Butter Oreo Cyclone
Vanilla creamy whip and delicious peanut butter with Oreo crumbs cyclone, with more of the same gracing the top. Not to mention a grand finale of whipped cream.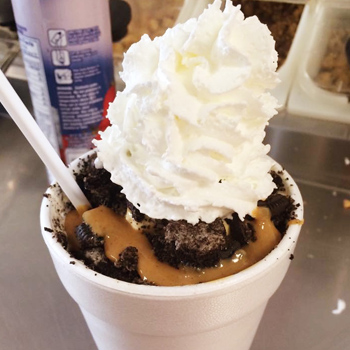 Photo: Flub's
Baklava
Prepare to feast your eyes on some of the most delectable dessert selections around. Aladdin's has a case full of fresh cakes and pastries daily.
If you've never tasted Baklava, you're in for a treat. This Turkish dessert is a rich, sweet, layered pastry filled with chopped nuts.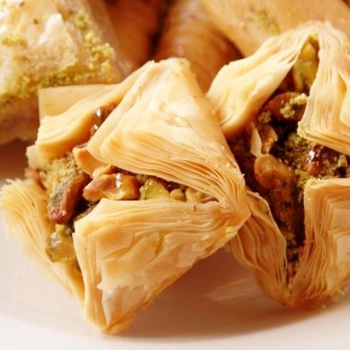 Photo: Aladdin's
Homemade Pie
Hyde's Restaurant bakes their homemade cream pies twice daily, so you'll always find the freshest and most delicious pies around.  They also bake apple, blueberry, cherry and strawberry-rhubarb fruit pies. Hyde's also makes peach, apple and blueberry cobblers, but only on the weekend!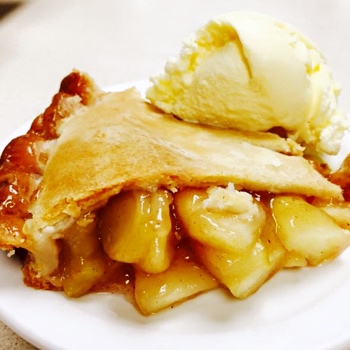 Photo: Hyde's Restaurant
Founders Rubaeus Nitro Float
This option should float any dessert and beer lover's boat. This only for adults float has Founders Brewing Co. raspberry ale poured atop vanilla bean ice cream.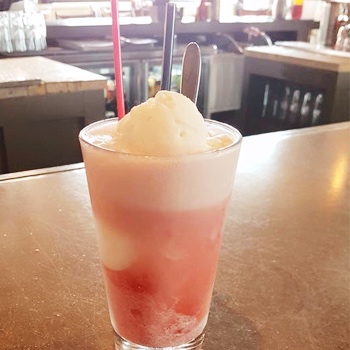 Photo: FlipSide Liberty
S'Mores
Traditionally reserved for fire pits and camping trips, the traditional S'More has received an upgrade. Try one of these tasty morsels for the picture-perfect ending to an award-winning meal at Jag's.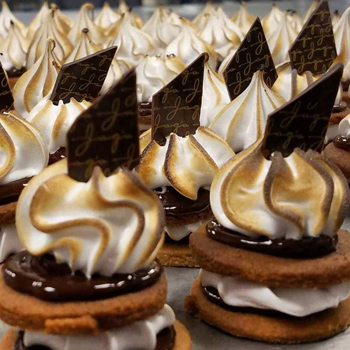 Photo: Jag's Steak & Seafood
Petit Four
Don't be surprised if you have a hard time making a selection! For over 60 years this bakery has been filling their cases with scratch baked goods, and they are well known for their white cake!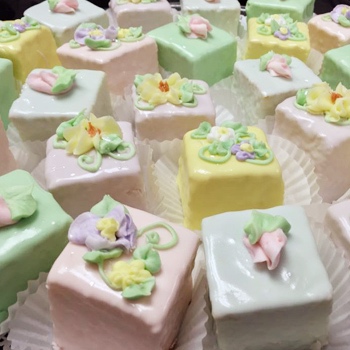 Photo: Central Pastry Shop
Deconstructed Peanut Butter Pie
There aren't many places where you can kick back in a leather recliner, eat decadent dessert and watch the latest blockbuster hits. This rich deconstructed pie has a graham cracker crust, malted chocolate sauce, peanut butter mousse and roasted banana cream.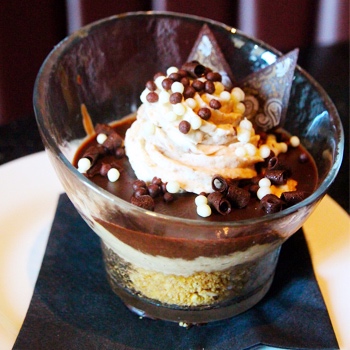 Photo: CinéBistro
Ice-Cold Root Beer Float
Get that classic Americana foodie feeling by visiting Jolly's Drive-in, open for their 79th season. Nothing says summer quite like an ice-cold root beer float with your family.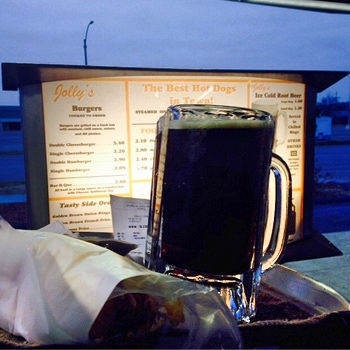 Photo: Instagram @psturni
---