With a history dating back 2,000 years to ancient China, Kombucha is this year's trendiest comeback kid. This fizzy, fermented tea is now on tap and available for your consumption at Jungle Jim's very own Kombucha bar located in the natural foods section.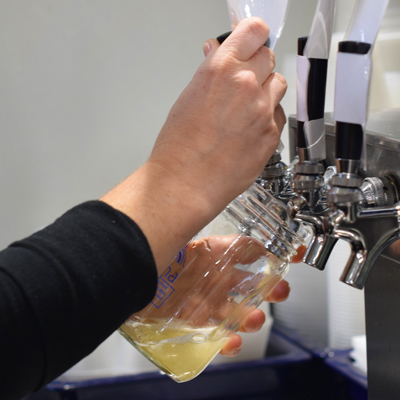 The natural foods section has undergone a complete revamp with the Kombucha Bar in the center of it. It omits positive energy to the entire area and invites Kombucha connoisseurs and first-timers alike to sit down and experience its powerful essence. The Kombucha bar currently has eight different teas on tap, each one with its own distinct and delicious kick to it. Purchase a beautifully decorated growler or howler and take your tea home in style.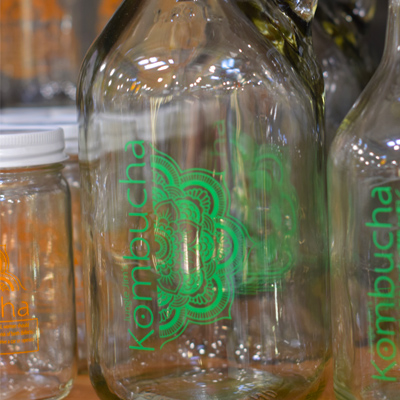 What Makes It Fizz?
Kombucha is jam packed with probiotics and B vitamins. This natural remedy is brewed by adding sugar and a culture called SCOBY (symbiotic culture of bacteria and yeast) to green or black tea. The fermentation process makes Kombucha an organic alcohol. It begins with the yeast eating the sugar and then transforming into ethanol, which turns into acidic acid and produces the refreshing, bubbly taste we know and love.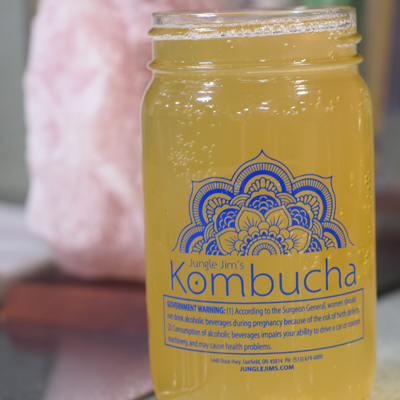 Flavor Explosions
Liz, Jungle Jim's Kombucha aficionado, introduced me to flavor combinations that I didn't think were possible. I sampled four different teas, with four different infusions of sparkling greatness.  
Beet Ginger
Bright pink in color, intensely delicious in flavor. This zesty combo developed a new taste with every sip and I was all about it.
Blueberry Boo
More so on the citrus and acidic side of the spectrum rather than the sweet, Blueberry Boo takes a tart twist on the superfood.
Cucumber Cayenne
Cucumber Cayenne stole my heart.  It starts out sweet and then ends with an exciting spicy jolt.
Lime Lover
True to its name, Lime Lover was crisp and refreshing with a blast of citrus.
Try them all and fall in love. Record your drinks on the Untappd app and never forget which delicious fizz is your favorite.
Jungle Jim's International Market
5440 Dixie Hwy
Fairfield, Ohio 45014
---