When you're an obsessed dog parent like me, you know that every adventure is even more fun when you can bring your pup along for the ride! If you feel the same, then you're in luck. Here's a list of places to explore with your favorite companion.
Figleaf recently opened their patio to all puppies and doggies, and we are barking for joy! Bring you furry friend with you as you enjoy all the amazing brews.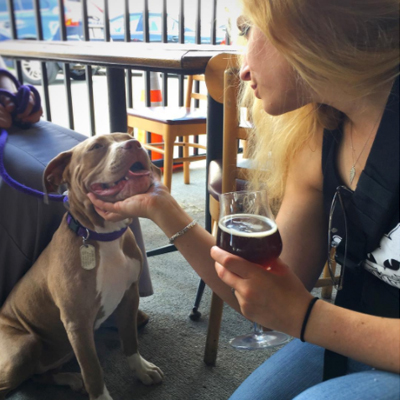 Photo Credit : Instagram @turbobug1980
Cool down after a day of fun with a delicious cone at Flub's. Spend time with your pooch and enjoy a treat or two. Because really, who can resist that face?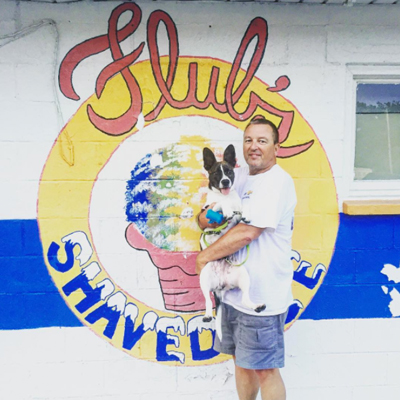 Photo Credit : Instagram @murphy_theboglen
Furfield — a clever name for a dog park in Fairfield — is the ultimate puppy paradise! There are multiple fenced-in grassy areas to play with your dog, or you can sit back and relax while they knock themselves out. There is plenty of room to run, jump, play and make friends. Also lucky for the humans, there is plenty of parking, shaded areas, and benches surrounding the park. One of the best parts though is the large swimming pond, complete with not only a dock, but also a zero-entry edge, so there's no shortage of opportunity for lots of activities. 
Enjoy the delicious brews that Municipal Brew Works has to offer while your four-legged companion gets a tasty snack too. Bring your pup to their relaxing patio, and enjoy treats made with the spent grain left over from brewing that can be purchased in the tap room.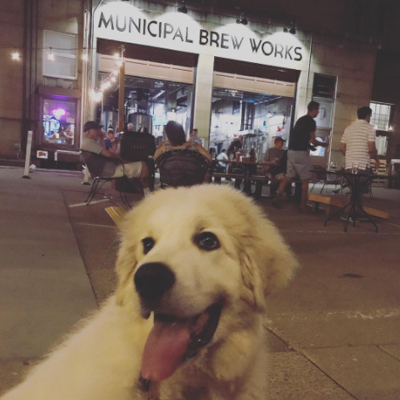 Photo Credit : Instagram @FinleyTheGreatPyrenees
Discover the amazing art work with plenty of space to roam at the 265-acre park. Four little legs getting tired? Rent an art cart and go for a joy ride around the beautiful landscape.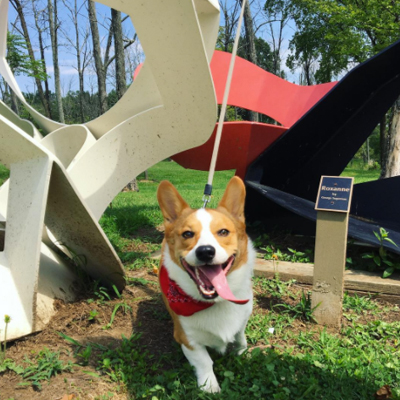 Photo Credit : Instagram @oliver_corgington
Bring your bestie along to hangout while you enjoy an afternoon of wakeboarding, taking lessons, or playing in the aqua park.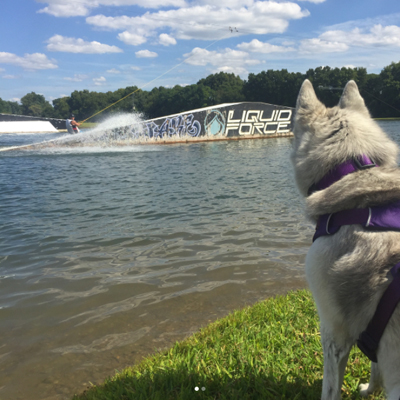 Photo Credit : Instagram @tarawalker308
Spend a relaxing evening enjoy a family-friendly double feature with your favorite cuddle buddy. Enjoy some movie must-haves when you head to the snack bar, and don't forget to grab some water for your doggy.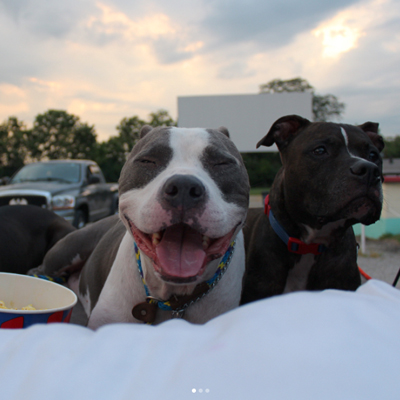 Photo Credit : Instagram @prittiepittie
Relax and have a tasty treat outside at The Cone. Taste their wide selection of delicious flavors with the best company around!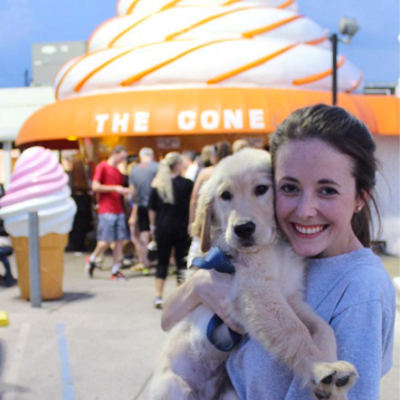 Photo Credit : Instagram @knapp_b
Farmers Markets
Bring your doggie while you explore the fresh tastes of the West Chester Farmers Market or the Hamilton Farmers Market. The vendors are always changing, so you never know what you and your partner will find.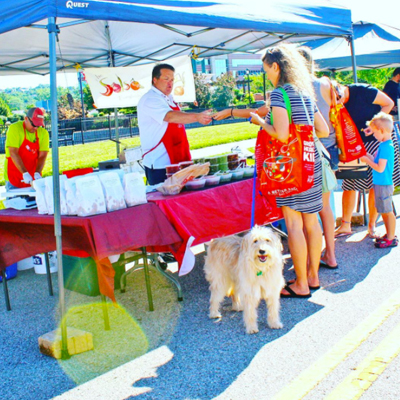 Photo Credit : Instagram @westchestertownship
Check out our Outdoor Dining resource, complete with a list of pup-friendly patios!
There's never a dull moment with your favorite four-legged friend around, and with so much to do, the adventures and photo opportunities are endless. Grab your leash, and get to adventuring!
---