Something sprinkled is brewing in Butler County. With the help of Rivertown Brewery & Barrel House, the Butler County Donut Trail is embarking on a hoppy new endeavor: A smooth, pastry-inspired brew called SprinkAle. It launches on our  favorite holiday (and everyone else's right?), National Donut Day! This imperial white ale is crafted for those who donut forget to treat themselves.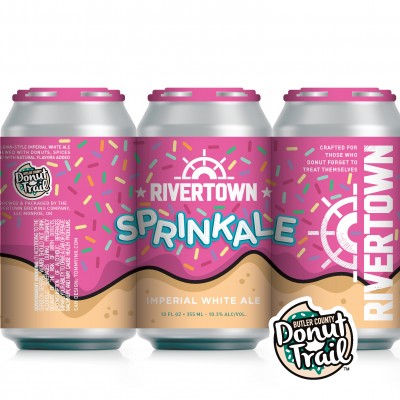 We're still swooning over this can design
Every shop along the Donut Trail is represented in SprinkAle. A dozen sprinkled donuts from each shop were tossed into the mash; fusing flavors to emulate the delicious tastes of the Donut Trail that we all know and love.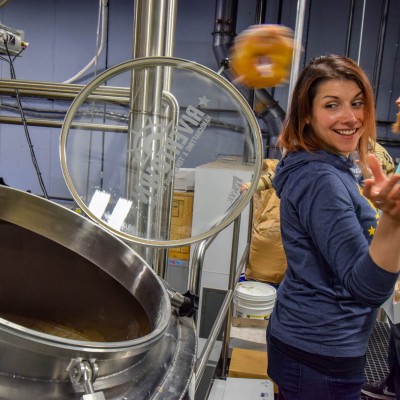 Donut Wait to Try it!
Something this delicious deserves a celebration. On June 7th, Rivertown will be hosting an epic launch party in their Monroe Barrel House. The first 150 guests will receive a custom Donut Trail / Rivertown collab pint glass; commemorating this delicious addition to the world of craft beer. The first pint will be poured at 4PM and will be served all evening long. You can even get a sprinkled donut hole garnish while supplies last.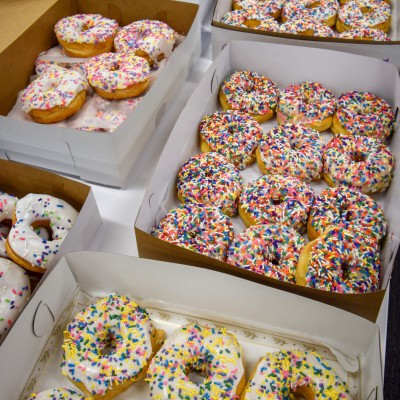 Spoken Bicycles in Middletown is joining the fun and will be hosting their own SprinkAle launch party on National Donut Day. The first 48 Sprinkale sippers will also receive the coveted pint glass. 
Can't make the launch party? No worries. You can snag a six pack of Sprinkale at Jungle Jim's international Market, Celebrate Local, Liberty Township Kroger, or have it on draft at Flip Side, Marty's Hops & Vines, and many more.
Pour Some SprinkAle at Home
We hope you sip and enjoy this inventive new brew! Celebrate National Donut Day the right way with a taste of the Donut Trail. 

---