The worlds of Blues, Brews, BBQ (and classic cars too) will converge at the Buckeye BBQ Fest at The Square @ Union Centre in West Chester. Follow these simple "Do's and Don'ts" and become a BBQ festival pro in no time.
DO – Come with an Appetite
This is an absolute must. There are over 30 mouthwatering BBQ and sweet treat vendors at this foodie festival.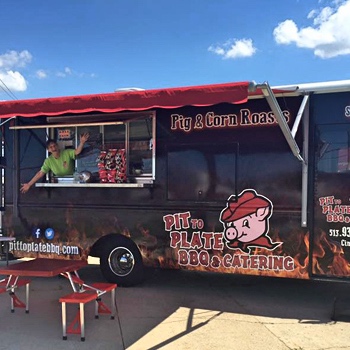 DON'T – Stuff yourself when you first arrive
Take your time, check out all of the festival fare and keep your feet moving between all the savory and sweet snacks you're noshing on. Slow and steady wins the race.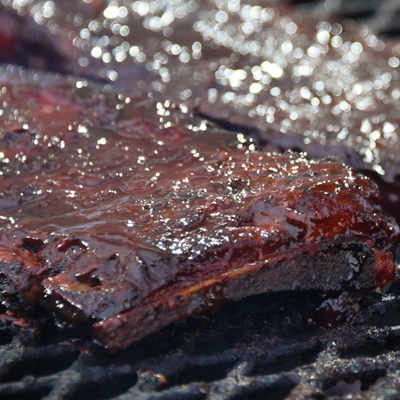 DO – Dress comfortably
Wear your favorite attire with a little stretch and some comfy shoes. You have hours of walking and eating to enjoy.
DON'T – Ignore the recommendation to dress comfortably 
Nobody wants to be the person who regrets wearing 6-inch stilettos speckled in BBQ sauce at 11PM. 
DO – Have a plan
If only briefly, check the festival schedule. You don't want to find out later you missed your favorite band.
Pro tip: Set phone reminders. Let your phone do the thinking while you focus on having a great time.
8:50PM – Grab Kettle Corn
9:00PM – Refill on my favorite brew
9:15PM – Gather the crew and get to the stage – Tullie Brae is on!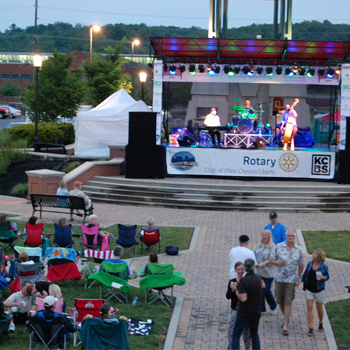 DON'T – Wait to get your drink tickets
Whenever the line looks short - hop in. Don't second guess this for a second. This is sound advice for any festival!
DO – Bring a friend or five
Festivals are more fun with family and friends; pretty sure that's a scientific fact. Divide and conquer the booths, that way you can share and sample more plates.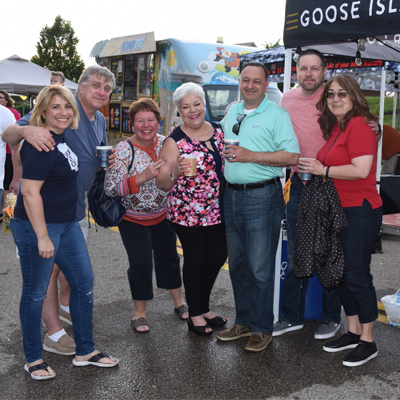 DON'T – Leave the kids at home
There's plenty for the kids to enjoy at the Buckeye BBQ Fest! Visit the Kids Zone for inflatable bouncy rides and a petting zoo.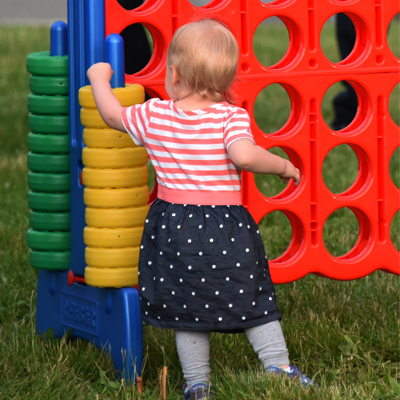 DO – Dance like nobody's watching
Fuel up on BBQ and get ready to bring it on the "dance floor." 12 beloved Blues bands will rock the Square at Union Centre this weekend.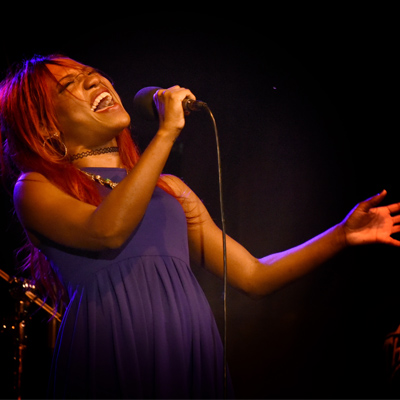 DON'T – Leave your bib at home
It's perfectly acceptable for anyone of any age to wear a bib to the Buckeye BBQ Fest. You'll save your shirt from close calls AND earn countless looks of jealously complimented by animated high fives.
DO – Set yourself up for a fun weekend of Blues, Brews and BBQ by following these festival success tips. Enjoy!

---