When home-style comfort food, decadent pies, and a loyal fan base come together, it creates Hyde's Restaurant in Hamilton, Ohio. Hyde's has been a cardinal neighborhood hangout for over 70 years and continues to stand the test of time through their authenticity.
As a passionate, family-owned and operated joint, they never meet a stranger. Hyde's has developed a devoted following among Hamiltonians and I wanted to join the club.
Breakfast Lovers Rejoice
I'll start by saying that Hyde's had me at, "yes, we do serve breakfast all day." Breakfast food is my jam and their menu has no shortage of it. They also offer all kinds of delicious, food-coma inducing lunch and dinner options.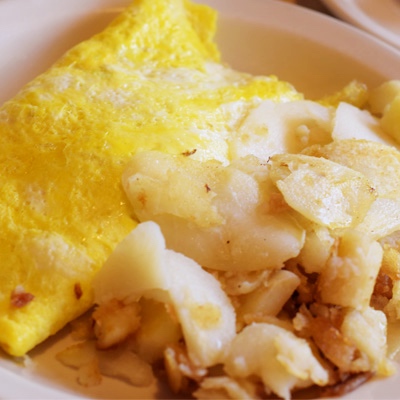 I opted for a piping hot cup of coffee and the veggie omelet. I was met with a delectable assortment of green pepper, onion, tomatoes and American cheese wrapped up in three fluffy eggs. It was accompanied by a heaping pile of boiled potatoes. I was in breakfast heaven at 1:30 PM.
Pie Time
After the omelet, it was only natural to graduate to the next level of Hyde's tradition – their pies. I chose from a vast selection of delicious desserts and landed on an unfailing classic, Hyde's Pumpkin Pie. The filling, pie crust, and whipped cream melt in your mouth and transport you straight back to your grandma's kitchen. They are entirely homemade and baked twice a day to ensure quality and freshness.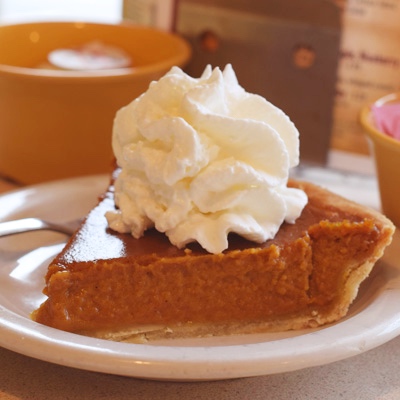 It's clear why Hyde's holds such a prominent position in the community: their relentless consistency. Through all the passing fads and changing scenery, Hyde's has stayed true to their original mission, "Great people, great food, at a great old place."
Hyde's Restaurant
130 South Erie Highway
Hamilton, Ohio
---