The search for the perfect sandwich can be a lifelong pursuit. You may have been burned before, taking a bite into something seemingly delicious only to be met with stale bread, an excess of mayo, etc. However, the sandwich loving enthusiast inside of you urges you to keep seeking. Why? Because you deserve it. The perfect balance is out there. The layered excellence of quality meats, fresh produce, cheesy cheese, and a smear of your favorite condiment delicately laid between two pieces of crisp bread cannot be understated. The dream makers at Liberty Sandwich Factory have struck this ideal balance inside their Liberty Township shop.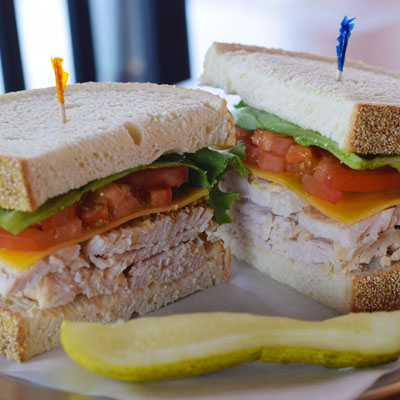 Chris & Steve Clark are brothers, self-proclaimed sandwich connoisseurs, and the owners of Liberty Sandwich Factory. They've always been inspired by New York deli style sandwiches. Hearty, packed to the brim with toppings and flavor. They found themselves craving these creations with an immense amount of frequency and wanted to fill this need within Liberty. With backgrounds in construction and personal passions for cooking, Chris and Steve began putting a plan into works for a sandwich palace in the town that they grew up in.  
The thing that makes their sandwiches so great is simple – they place a huge emphasis on quality, freshness, and consistency. Chris and Steve aim to create things that they themselves would enjoy eating. I made my first visit this week and it was love at first bite into the Roasted Turkey. 
Not Your Average Reuben
All of their meats are brined and roasted in house, producing optimum savory flavor. Their Jumbo Reuben is a thing of legend. Stacks of delicious corned beef and sauerkraut are piled sky high, it's height is almost comical as it is devourable. You're also welcome to turn any of their sandwiches into a salad or come up with your own creation entirely.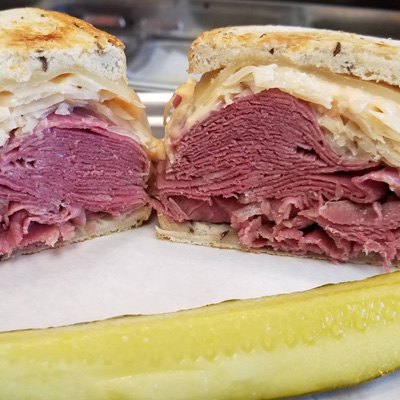 Photo: Facebook @LibertySandwichFactory
What's a Sandwich without its sides? 
Their chili is glorious. It's homemade and full of powerful flavors. Their Cole Slaw, Loaded Potato Salad, and White Cheddar Mac & Cheese are other standouts that you can't help but try at least once. 
Liberty Sandwich Factory is a no-frills type of deli because it doesn't have to be. Their simple, flavorful sandwiches stand on their own without any gimmicks. Stop in for the cold cuts of your dreams.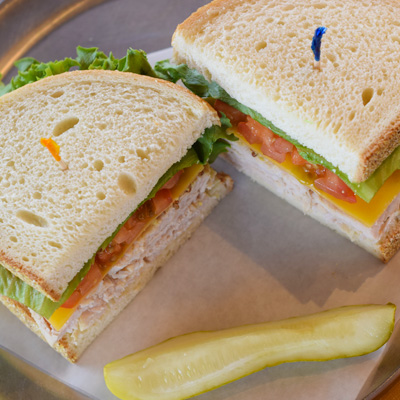 7129 Liberty Centre Drive
Liberty Township, Ohio 45044

---