Summers are precious. They leave us with reignited love for locally made soft serve ice cream, suntans, and stories to share. As another memorable summer draws to a close, soak up the last few weeks by crossing off the final items on your summer bucket list. Make each moment count with these 5 incredible experiences. 
1. Aqua Adventures
Cool blue water, sunshine, and a full day of fun await you at this aqua oasis. Aqua Adventures offers an incredible inflatable obstacle course. It's massive hills to climb and slides to ride make it the perfect place for kids and kids at heart.
Photo Credit : Zen Life & Travels
Adventurers can also test their balance at Paddle Bay. Hit the water with a paddleboard and cruise across the water.
2. Soft Serve from The Cone
Sweet soft serve swirls in a sugar cone is the pinnacle of summertime. The Cone in West Chester has nearly a dozen soft serve flavors in their cone-shaped, ice cream sanctuary. 
Getting a cone and sitting outside, absorbing the summer air is one of the greatest ways to round out your midday adventures.
3. Selfie with Kelsey Montague Murals
World-renowned muralist, Kelsey Montague, breathes life into unclaimed urban canvases. Some of her most recent work is adorned on Liberty Center's foundry wall as well as outside, beside LUSH. She inspires people to identify their passions through her #WhatLiftsYou campaign. 
Each of her pieces has a positive, uplifting quality to them. Snap a selfie with both murals before summer's over!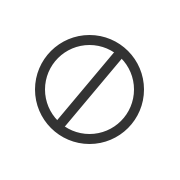 4. Horse Trail Rides
Experience the world from a new point of view at Nation Road Horse Rental. Over 20, majestic horses are available to ride through green pastures and wooded trails. 
All experience levels are welcome! It's a great way to end a beautiful summer. 
5. Travel by Art Cart
60 incredible sculptures are intertwined with nature at Pyramid Hill Sculpture Park & Museum. This Hamilton, Ohio maven is best explored by Art Cart. A magical transportation device that carts you across 300 acres of rolling hills.
Pack a picnic, wear your sunnies, and immerse yourself in this art and nature intersection. 
---