Some of the fondest family memories can be made during weekend getaways. Experience Butler County's local flavors and attractions through events! With the summer season steadily approaching, here are 20 events to get on your calendar!
Museum Gallery Series
The Museum Gallery features monthly exhibitions in the Ancient Sculpture Museum at Pyramid Hill. If you haven't yet experienced Pyramid Hill Sculpture Park & Museum add that to your BC bucketlist. Pyramid Hill is the only sculpture park of its size in Ohio.
Upcoming Exhibitions:
April – Hamilton High Year End Show 
May – Glass Architectures by Catherine Richards
June – Auspicious Behavior by Chakaia Booker
September – Symbiosis of Nature and Humans
Goggin Annual Spring Ice Show – April 12-13
Broadway will be hitting the ice this April at the Goggin Ice Center in Oxford. This themed production features the talented ice skaters of Miami University and Broadway tunes. The Annual Spring Ice Show is family entertainment at its finest.
Buckeye BBQ Fest – May 17-18
35 of the top BBQ teams in the nation will set up on "Pit Row" to complete in the Buckeye State BBQ Championship. Blues, Brews and BBQ are all part of the fun. Get your fill on every kind of BBQ imaginable. This event is great for kids too. The Kids Zone has inflatables, rides, magic shows, storytelling and more.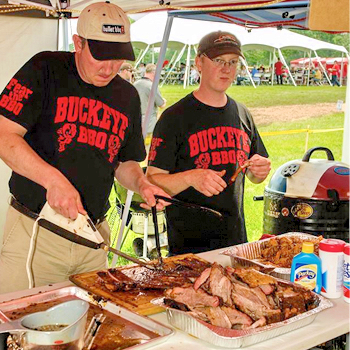 Image: Buckeye BBQ Fest
Hamilton Flea – May 11, June 8, July 13, August 10 & September 14
Be one of the first to experience this new event taking place in the newly revitalized German Village Plaza. This monthly event features a wide variety of local artisans who specialize in handcrafted goods. Food trucks will be on site for when hunger strikes. Spend some time this summer supporting local businesses and experience Hamilton, Ohio in a unique way!
Old Fashioned Strawberry Festival - June 8
Visit Shandon, Ohio this summer to experience the perfect pairing of Shandon and strawberries. Returning for its 91st year, this festival has artist booths, antique show exhibits and tasty treats including homemade strawberry shortcakes and ice cream!
Jungle Jim's International Beer Fest – June 14-15
Over 400 beers and more than 100 breweries from around the world all in one weekend at Jungle Jim's. You'll get the chance to taste imported beers, local beers, craft beers, hard ciders, beer blending and beer fresh from a firkin. Need we say more?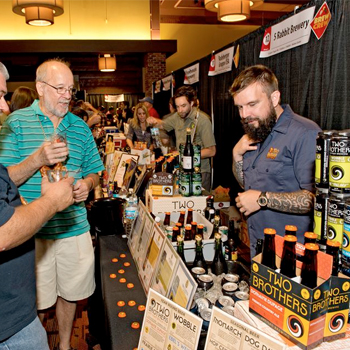 Image: Jungle Jim's International Beer Fest
Ohio Challenge – July 8-10
Over 40 hot air balloons and professional skydivers will take to the skies over Smith Park in Middletown. Ballooners from across the country will bring their specialty balloons for an exciting weekend that includes balloon glows, fireworks, live music, local food vendors and much much more.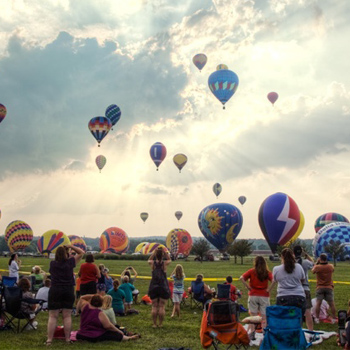 British Car Day – July 14
A beautiful park and British cars! Join the British Car Club of Greater Cincinnati for their annual car show at Harbin Park. The show features a day full of British cars, awards, food and drinks, door prizes and a DJ.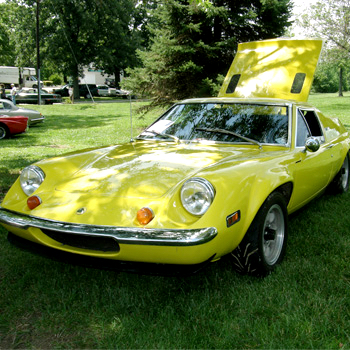 Crazy Cardboard Boat Regatta – July 20
This event is as fun, wild and crazy as it sounds. Build a boat out of cardboard, yes cardboard and race around a lake. Build your own boat or watch comfortably from the shoreline of VOA lake, either way you'll have a blast.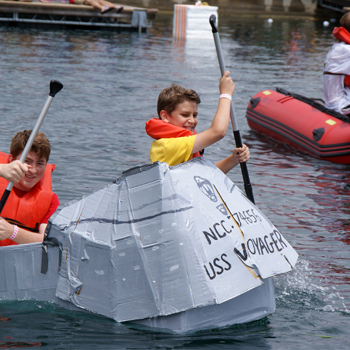 Image: Shannon O'Connor
Butler County Fair – July 21-27
Nothing says summer quite like the Butler County Fair. Music, food, rides and animals will bring excitement to the Butler County Fairgrounds for seven days and nights. A sampling of the fair's activities include bake offs, arts and crafts, a flower show, the demolition derby, an antique tractor pull and a rodeo!
Blues, Brews & BBQ - July 27
Join Pyramid Hill for the first annual Blues, Brews & BBQ festival. Enjoy Walt's Barbeque, Sweets & Meats BBQ, Eli's BBQ, Neals BBQ and Pit to Plate BBQ! Yummy desserts will be served by Marty's Waffles. Admission includes 10 beer tasting tickets.
Annual Antique and Classic Car Parade – July 27
The classic car fun continues with the Antique and Classic Car Parade. Over 300 parade cars are on display in Fairfield throughout the morning. In the afternoon they'll rev their engines to commence the parade route, moving from the streets of Fairfield to Hamilton. The final stop will be the Butler County Courthouse where a live band will play and awards are presented.
Annual Flying Circus – August 3-4
For two days only, the world's largest Model Aeronautics Extravaganza will excite and fly high in the skies above Butler County. A full-scale static display will be available for viewing, and airplane rides will be available. The 2016 show will include Famous Firsts – Spirit of St. Louis and X1.
Union Centre Food Truck Rally – August 9
Over 35 food trucks from all over the region converge on the Square at Union Centre. Arrive hungry as the options are vast and delicious. BBQ, gelato, fancy grilled cheese and artisanal waffles are just some of the creative culinary options that await. Don't miss out on delicious food, live music and more at the Food Truck Rally.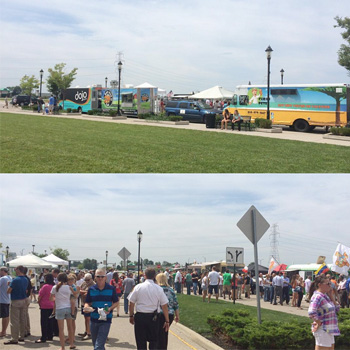 Hanover Winery Festival – August 16-17
Wood-fired pizza, movies and wine tastings - a trifecta of fun! Relax with family and friends at this scenic award-winning winery during their annual summer festival.  
Tip: Save some of your wine to sip during a sunset at Hanover Winery. It's a breathtaking experience!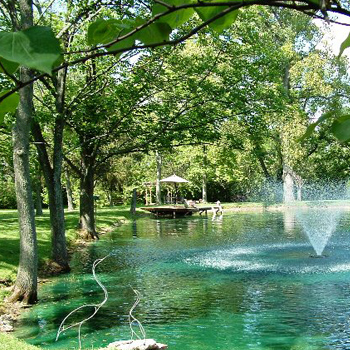 Which events will you enjoy this summer? Start making memorable Butler County, Ohio travel plans today!
---