Quilts exist to comfort us. We wrap ourselves in them for warmth and security. They're a universal unifier without even trying to be. The inherent coziness that they provide makes them the ideal medium for the new Visioning Human Rights exhibit at the Fitton Center for Creative Arts.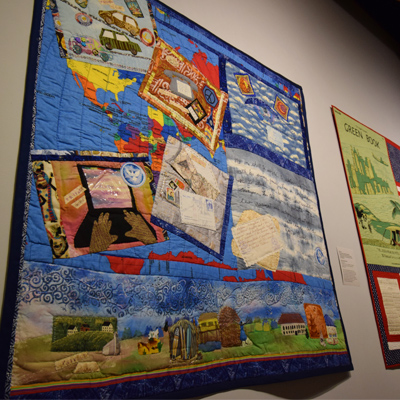 The Visioning Human Rights exhibit features 30 intricately designed quilts created by members of the International Women of Color Quilters Network and Friends. The quilts are inspired by the 30 Articles of the United Nations Declaration of Human Rights. Each one is an immense work of art; their vibrant colors, striking imagery, and ideas that they represent immediately demand your attention.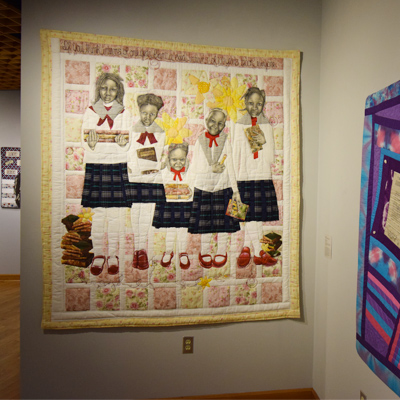 This groundbreaking exhibit was curated by Dr. Carolyn Mazloomi, a 2014 National Endowment for the Arts (NEA) National Heritage Fellow, engineer, established author, and West Chester local. She challenged artists from all over the country to create compelling pieces on these uncommon canvases; the goal being to spark conversation and further the understanding of the UN Declaration's 30 articles. 
One artwork that particularly struck me was the interpretation of Article 6 – "Everyone has the right to recognition everywhere as a person before the law." It was created by L'Merchie Frazier, a Boston native. The intricate stitching and harrowing imagery celebrates and represents the true story of Lale Labuko, an Ethiopian activist and the founder of the Omo Child Shelter. He's made it his life's work to rescue children who are at risk of violence and harm due to certain extremist tribal beliefs. Labuko is saving lives, providing education, and bringing a progressive shift to his culture.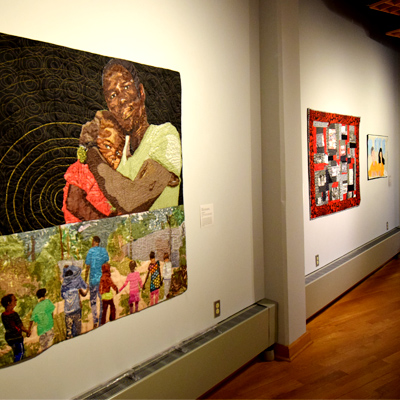 Stories like Lale Labuko's become more than just stories once there's a tactile visual attached to them. While we can never fully comprehend their struggle, the quilt helps viewers to understand in a deeper, more meaningful way.
The quilts are curated in chronological order of the 30 articles. Study them closely and stop for discussion. The Visioning Human Rights exhibit will be on display at the Fitton Center until September 28.
25 Exhibit
The Visioning Human Rights exhibit inspired local artists to create their own works of art that continue the discussion of human rights. The works were made in a variety of mixed mediums in honor of the Fitton Center celebrating its 25th year. Some of the pieces are interactive and completely immerse you in the artists vision.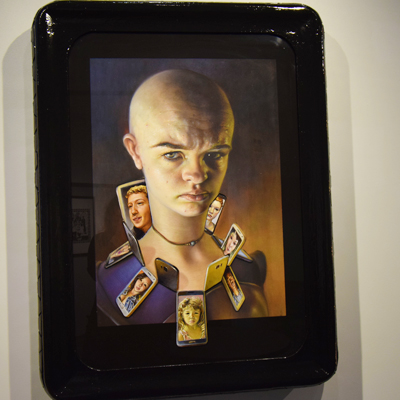 Wardeness Created by Paul Loehle & Mark Hanavan
Fitton Center for Creative Arts
101 S Monument Ave.
Hamilton, Ohio 45011

---