I spent my college years in the Appalachian mountains, and developed a love for getting out in the natural world by taking walks on the Blue Ridge Parkway and sections of the Appalachian Trail. When I moved to Butler County, Ohio, I wasn't sure that I would find the same appreciation for nature and availability of wilderness walks, but I was wrong to worry: Butler County has a variety of options for the nature enthusiast, as I learned when I tried them out!

Here are 4 Nature Walks in Butler County MetroParks
Governor Bebb Preserve
I was taken back to my childhood and teenage years of summer camp in forests when I visited the Governor Bebb Preserve; there are many small camping sites and a reservable group lodge that make it the ideal location for a multi-day hike. In between frequenting the Chief Cornstalk trail and the Serenity trails, among others, visitors can have a glimpse back in time at the Covered Bridge or the Pioneer Village.
Great for: Making a weekend out of some great natural space while camping and imagining the life of the pioneers.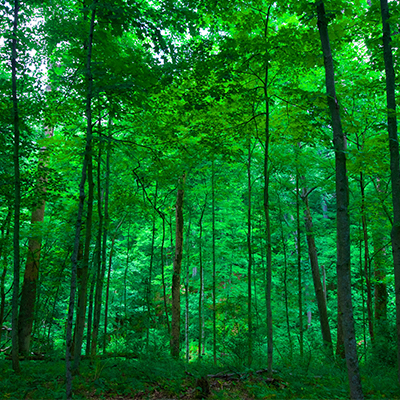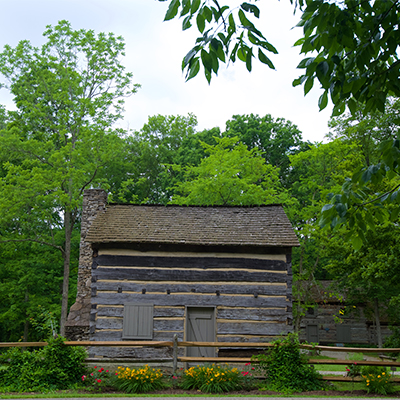 Indian Creek MetroPark
Of all the parks I visited, Indian Creek felt the most like wilderness – the air was full of birdsong and bugs buzzed around me as I walked through the forest. It was an extremely green space, with interesting plants and even more wildlife viewing opportunities when you went close to the water. Both the Trillium and the Indian Mound trails are substantial but not epic journeys; if you are taking kids, take some time to learn about Indian Mounds before you go so they can understand the significance of the grassy hill in the middle of the Indian Mound Trail!
Great for: Identifying a new insect or a strange flower, and perfect for feeling alone enough to think and reflect.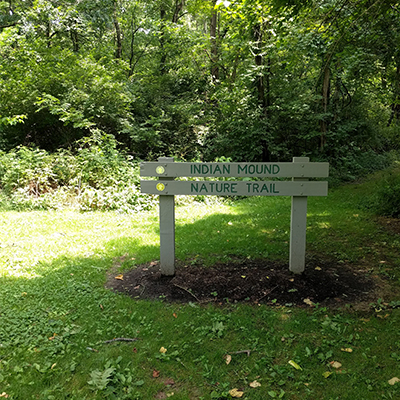 Rentschler Forest MetroPark
I had visited Rentschler Forest briefly before while out on a bike ride on the Great Miami River Trail, but visiting the park itself for some hiking was a different experience. For those of you who don't like the relentless sun of the River Trail, a shady walk in the woods provides a nice alternative. I liked that the Pumpkin Vine Trail, Cascades Trail, and Pond Trail were all loops that take only around half an hour each, or you can combine trails for a longer and more rigorous hike. The elevation changes also make for some beautiful views across small valleys.
Great for: When you really want to get out and get your blood pumping!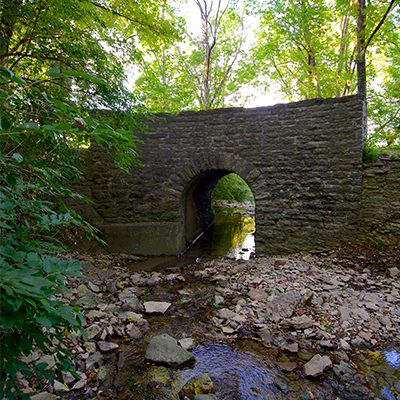 Voice of America MetroPark
It can be hard being far from the ocean or a Great Lake, but right here in Butler County there are a variety of walking paths that border bodies of water! My favorite is the 1.4 mile bike path around Voice of America Lake. If you really want to get down and see the wildlife, there is fishing and boat rental availability too.
Great for: A walk with a water-loving friend – and the terrain is pretty flat, making it not too strenuous.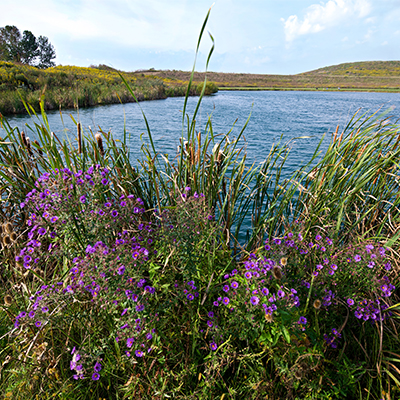 After visiting all these parks, you'll never again think that Butler County is far from the wilderness – there is a hike here that would fit anyone's level of difficulty, preference for terrain, and interest in other outdoor activities!
Want to see what parks are around the county? Check out this interactive map of the Butler County MetroParks! Permits are only $5/day or $10/year for non-Butler County residents.
---