With the leaves changing color, the evenings getting cooler, the pumpkins ripening, and the apple cider flowing, there are so many reasons why Ohio is known for its fall season. There's a crisp, cool comfortable feel to the air, brilliant bursts of red, orange, and golden hues dot the landscape and there's all the pumpkin treats you could ever want.
Pack light sweaters, your adorable boots and fall in love with Ohio, at these autumn festivals and events.  
Wendel Farms Fall Activities
Wendel Farms
Each weekend in the fall, Wendel Farms offers an exciting family fall festival. You're welcomed to the farm with a fun filled 6.5-acre corn maze, petting zoo and a hayride to the pick your own pumpkin in the patch. (They even have tricycles for adults to ride). How fun!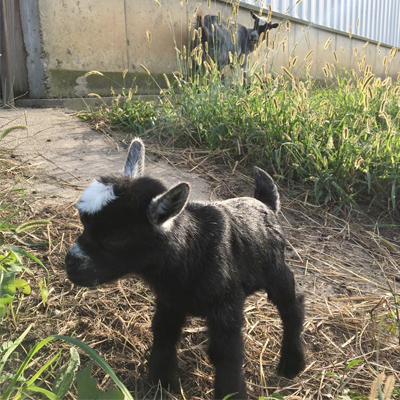 Image: Wendel Farm
Annual Village Green Car Show 
Village Green Park
Hundreds of classic and antique cars will line the village green. Come out for the cars and stay for live music, BBQ and ice cream treats.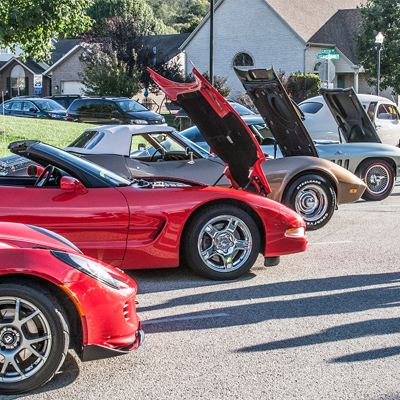 Image: Fairfield Parks & Recreation
Fall Festival Weekends
Barn-n-Bunk Farm Market
Find fun on the farm at Barn-n-Bunk! Take a hayride, pick a pumpkin, paint some pottery, and plenty more. Each weekend offers new and exciting entertainment, including everything from chainsaw art to helicopter rides.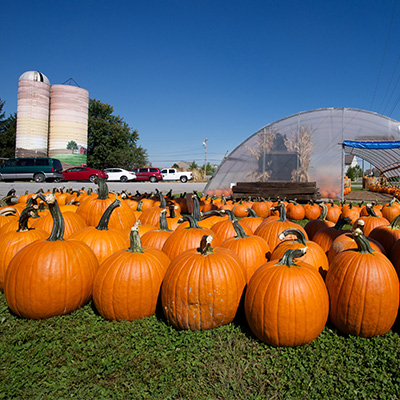 Brown Family Farm Fall Festival
Brown's Family Farm Market
Open weekends! Take the kids to play in the "Tiny Town" village, navigate a corn maze, pick a pumpkin and more. Throughout the farm you'll also find photo opportunities and farm equipment displays.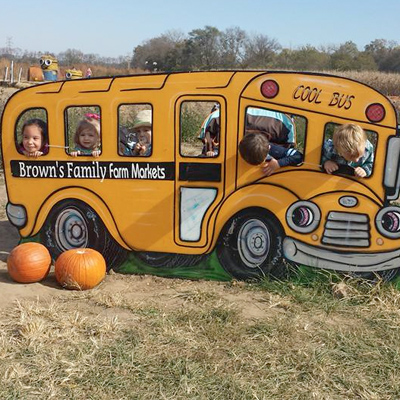 Image: Brown's Family Farm Market
Niederman Family Farm Fall Festival
Niederman Family Farm
Enjoy fall in all its festive glory at the Niederman Farm. Take a hayride to pick the perfect pumpkin, eat falls treats, and enjoy a warm and cozy bonfire. Family photo opportunities can be captured around the farm.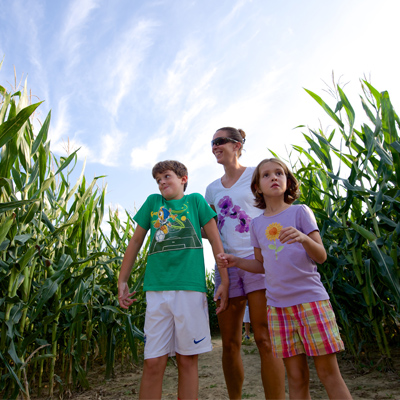 Liberty Township Fall Festival
Liberty Park
Enjoy fall family fun at its finest! This annual fall festival has tons of activities for all ages to enjoy. Make a free craft, play on inflatables and listen to live entertainment.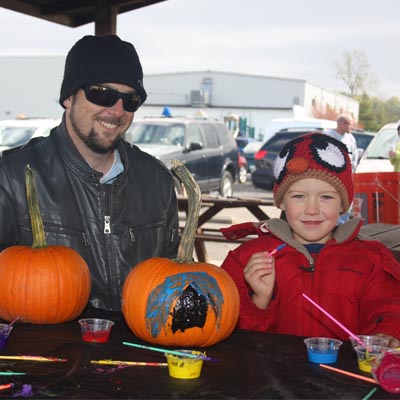 Sips in Sunflowers
With an autumn ale in hand, bask in the glow of fall's favorite flower. Burwinkel Farms is hosting a wine and craft beer event among their gorgeous sea of sunflowers. The signature Burwinkel Farms hayride will transport autumn adventurers from the farmers market to the pumpkin and sunflower fields. Hors d'oeuvers using local, fresh ingredients will be prepared by Roger Hollstegge, a culinary innovator from Destiny's Catering.
Pyramid Hill Art Fair
Pyramid Hill Sculpture Park & Museum
300+ acre sculpture park + over 60 monumental sculptures + an art fair with local and national artists = the ultimate artsy fall weekend getaway.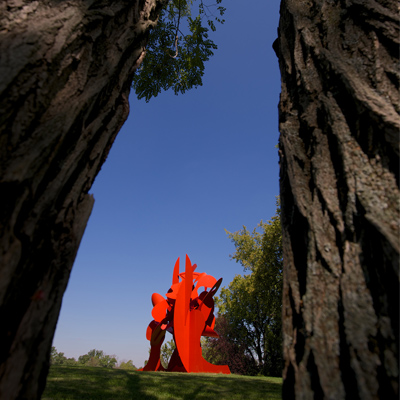 Jack O'Lantern Junction
Indoor family Halloween fun! Trick-or-treat, see kid-friendly ghosts and visit Halloweenville. Kids get to pick their own mini pumpkin from the indoor pumpkin patch.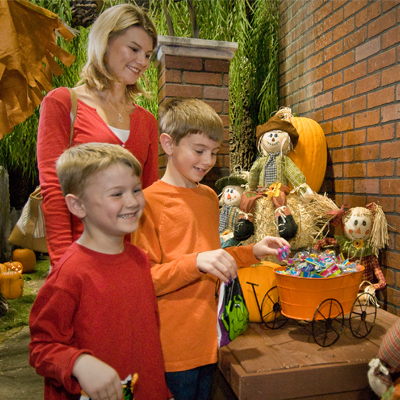 Image: EnterTRAINment Junction
Family Fall Fun
Burwinkel Farms
Burwinkel Farms features two corn mazes, a skid maze, and the ultimate fall hayride through a sunflower field to a pumpkin patch. Don't miss their Halloween Scavenger hunt, straw tunnel, and a 'What do you feel?' sensory station. Snack on fall treats including homegrown apples and apple cider.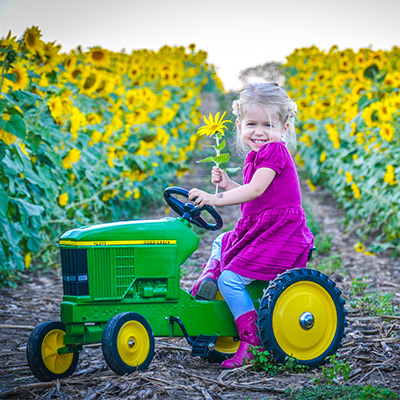 Image: Burwinkel Farms
Weekend of Fire
Jungle Jim's International Market
Are you ready to celebrate ten years of fiery fun? Over 300 samples of the hottest sauces, salsas, marinades, rubs, and mustard await you at Jungle Jim's Oscar Event Center.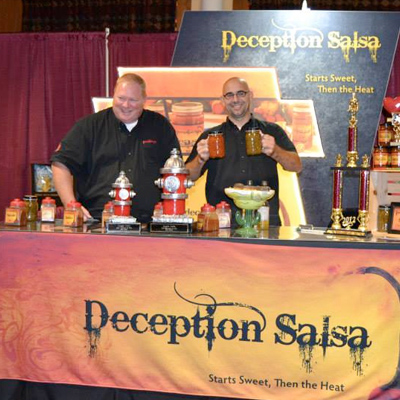 Image: Jungle Jim's International Market
Apple Butter Festival
Pioneer Farm Museum
This is one tasty festival! Watch the process of making homemade apple butter, take a tour of the Doty Homestead and dig in on some delicious apple butter eats.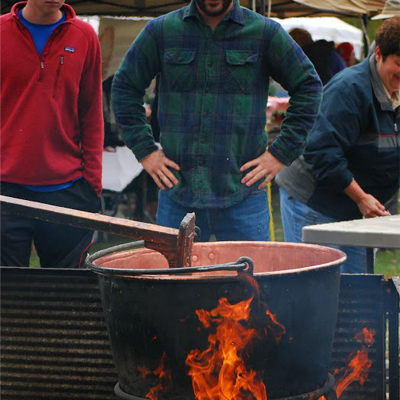 Operation Pumpkin
Downtown Hamilton
Fall AKA pumpkin everything season is celebrated in full splendor at Operation Pumpkin. At this annual fall festival pumpkins are sculpted, carved, decorated and eaten all weekend long! Hamilton's downtown transforms into a pumpkin paradise.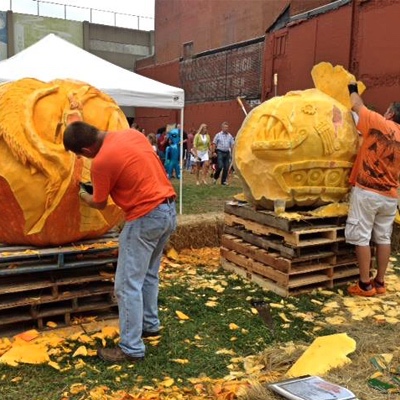 The Great Pumpkin Fest
Keehner Park
Bring the entire family for this free fall event. Kids will love the costume contest (ages 0-12), wagon rides, the petting zoo, a not-so-scary haunted trail, crafts, games and more.
Farm-R-Treat
Village Green Park
Find all your fall favorites for eating and decorating at the season finale of the Village Green Farmers Market. Have the kids dress up to enjoy Trick-or-Treat throughout the market, and play seasonal games!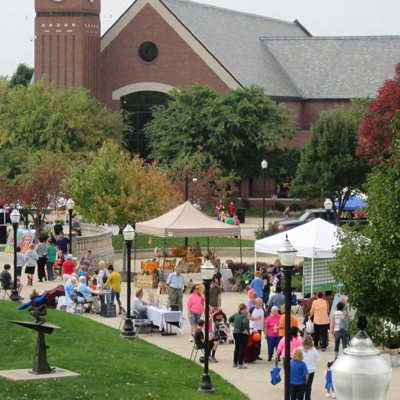 Image: Fairfield Parks & Recreation 
Hocus Pocus Halloween 
Downtown Middletown
Event Dress Code: Costume
An epic Halloween dance, a massive pumpkin carving contest, a creepy car show and screening of Hocus Pocus are in your future in Middletown.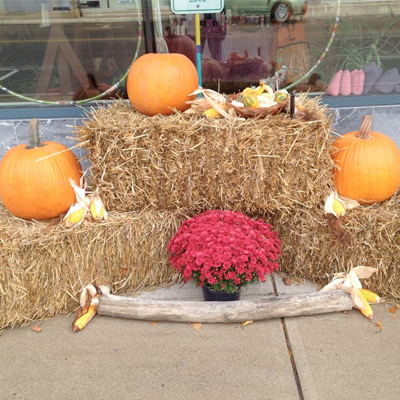 Ruffles and Rust 
Butler County Fairgrounds
Don't miss this traveling, eclectic boutique show with a vintage flair. The expo promises shoppers handcrafted items, home décor, boutique fashions and more.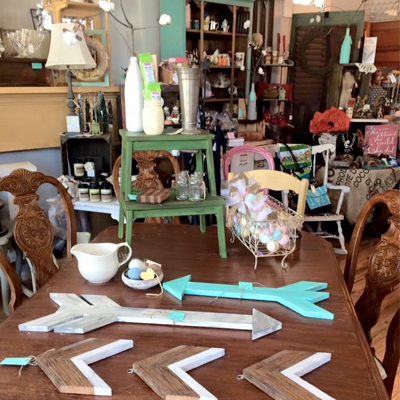 Image: Ruffles and Rust
For a full list of fall events visit our Events Calendar.
Get ready for sweater weather and Halloween candy galore, and don't miss these amazing fall events!
---