Adventure seekers, lovers of thrills, bucket list conquerors Butler County has some of the most heart pounding and fastest attractions around. Try all three during a trip to Butler County, for an action packed getaway.
Fast Attraction: Skydiving
Where: Start Skydiving – Middletown, Ohio
Daredevils take the ultimate leap of faith at Start Skydiving.  A tandem jump has you exiting the plane at about 13,000 feet. When the plane door opens your heart will start pounding and adrenaline is pumping. Before you know it you've jumped out of a plane. After the initial shock of cold air, you survey the land below and realize just how far you are from solid ground. You'll free-fall, which feels like floating, for roughly a minute before your tandem master pulls the parachute.  Once the chute is deployed you have 5 exhilarating minutes of gliding in 5,500 feet. Start Skydiving is the #1 Drop Zone in the world rated by dropzone.com, so it's the perfect place to take the plunge.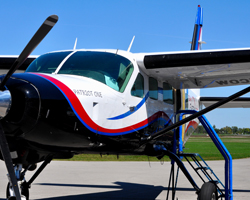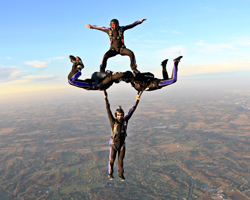 See firsthand what you're in for in Start Skydiving's Videos
One video shows someone celebrating their 100th birthday skydiving, it's never too late!
Fast Attraction: Watersports
Wake Nation – Fairfield, Ohio
Watersports enthusiasts and those new to the sport, Wake Nation will give you the opportunity to wakeboard, water-ski, kneeboard or wakeskate. Usually for these activities you have to own a boat, or convince someone with a boat to take you out! Not at Wake Nation! They have the tri-state area's first and only cable wake park where water sports without a boat are a reality. The 10-acre lake provides ample room to ride around.  Looking to get some air? Wake Nation has state of the art obstacles and jumps to attempt tricks. Landing tricks will get you a round of applause and cheers from spectators. Keep an eye out at Wake Nation for professional wakeboarders. They'll ramp up the experience by showing off their unbelievable skills.
 Take a Tour of Wake Nation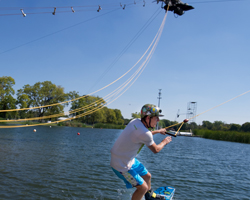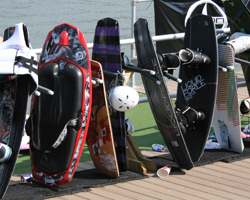 Fast Attraction: Go-Kart Racing
Inside Track at The Web Extreme Entertainment – West Chester, Ohio
Ready to put the pedal to the metal? The Web has greater Cincinnati's only indoor electric go-kart track. You'll experience the rush of speed and competition on over 500 feet of grand prix-style track. The Web's karts have a unique custom-built system that amplifies the kart's turning response, improves handling and engine performance. There's single and double karts available for racing solo or with a member of your pit crew.
Study the Course for Race Day: Inside Track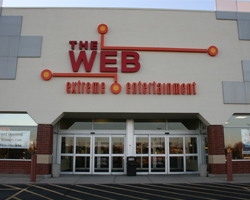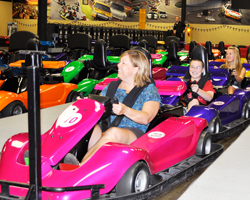 ---