How do you define a perfect summer day? For me, I know I've had a perfect day when I get home feeling exhausted from all of the fun I had. One of those experiences occurred recently at Aqua Adventures, a new water park in Middletown. From climbing through the Wibit Adventure Zone to a fun game of volleyball to a delicious drink at the Aqua Lounge, a day fun of excitement awaited me and my friends at Aqua Adventures.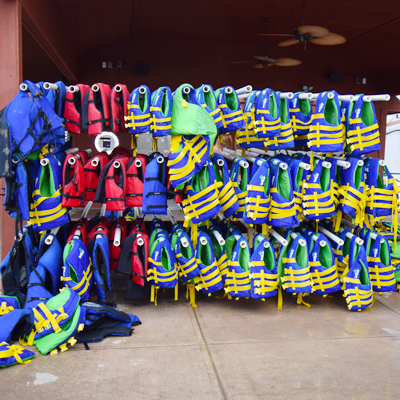 When you first arrive at Aqua Adventures, you may question if you're in the right place. The water park is located at Land of Illusion, the Haunted Scream Park. Ryan, the park manager explained that they wanted to expand their amenities so they could spread the fun throughout the summer season.
We hopped on a golf cart driven by the staff and rode to the back of the park where Aqua Adventures awaited us. As we approached, we could see the wooden Aqua Lounge and crystal blue water come into view and we were ready to jump on in!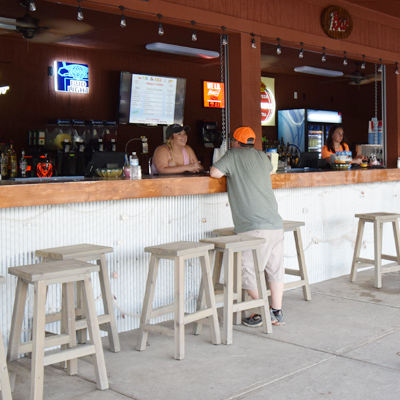 When we got to the beach area, we decided to rent one of the big umbrellas for the day! The umbrellas are $15 for the entire day and a Cabana is $50 for the day. They're perfect place for a mid-day rest to get a little shade or to relax and sip on a drink from the Aqua Lounge.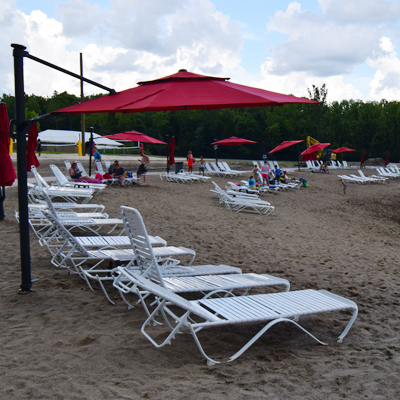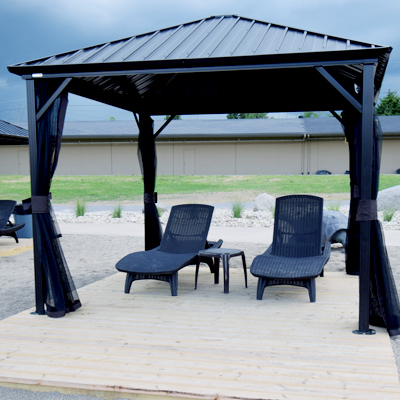 Once we set everything down and put on our lifejackets, we headed straight for the Wibit Adventure Zone. The aquatic obstacle course is both a work out and a play space at the same time. All of the climbing, running, and jump makes the day go by so quickly, and we were definitely sore the next day. After a few hours of playing on the Wibit, we grabbed a quick snack at the lounge, and then, headed for a few games of corn hole, horseshoes, and volleyball. We wanted to try a little bit of everything!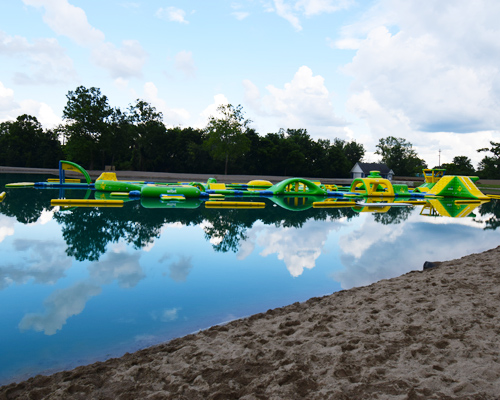 Lastly, we rounded out our day by hanging out in the swimming area of the beach. We had fun floating and relaxing in the cool water. The only thing we didn't have time to do was rent a paddle board from Paddle Bay. We decided that would be our first activity next time! Overall, the day was both thrilling and totally exhausting in the best way. I slept well that night from all the fun and activities we did throughout the day.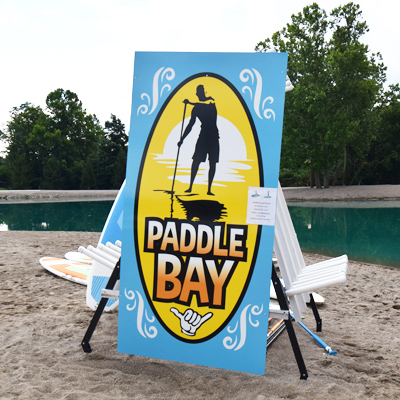 For a fun day in the sun, head to Aqua adventures!
Aqua Adventures Waterpark at Land of Illusion
8762 Thomas Road Middletown, OH 45042
(513) 423-9960

---