The gravel path from the parking lot leads guests at Hanover Winery into a beautiful little oasis: beside the winery building is a picturesque pond, some tables, and in the distance, rows of grapevines. The front door beckons you into the tasting room.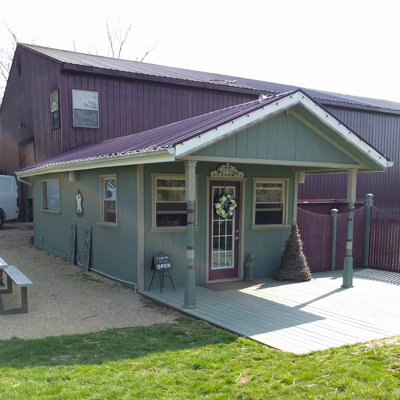 When Eddie and Elizabeth McDonald started Hanover Winery, it grew out of the passion Eddie feels for wine making. They turned a small-scale hobby into a thriving local business that sells bottles of wine in many local shops. Their wine portfolio is diverse and always focused on quality while keeping things casual in the winery itself.
Award Winning Vino
If you come into the Winery, you'll notice the unmistakable wine decor, including many of the bottles that have won national and international awards which stand with their medals wrapped around them. At the tasting room counter, you can sample any 7 wines for $10 and take home a souvenir wine glass. Eddie will share his knowledge of the grapes and processes that go into the wines, as well as Ohio's long wine history.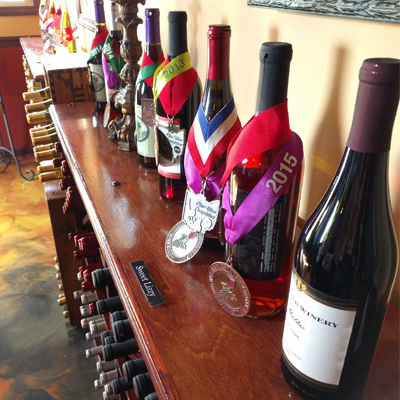 They sell many varieties of wine, including some that many people haven't heard of, like Seyval and Vidal Blanc. These wines, in addition to old standards like Malbec and Cabernet Sauvignon, are guaranteed to please: they frequently take home gold, silver, and bronze medals at international wine competitions. 
"We try to appeal to all wine drinkers," Elizabeth McDonald says. "People who are novices and people who have been drinking wine for a while. We like to make it a casual and comfortable experience - some people think that wine is aloof, and it doesn't need to be that way."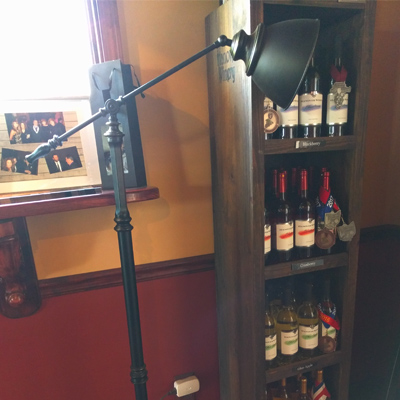 With everything from blackberry wine that includes the rare and local haskap berry, to a timeless tempranillo red, there is sure to be something that works for anyone. "Everyone's palate is different," McDonald explains. "Whether you like a dry wine or a sweet wine, whatever you like to drink is what we like to pour."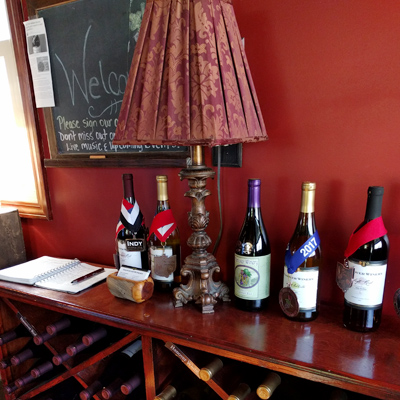 Lively Outdoor Setting
The tasting room maintains an intimate friendly feel most evenings, but as the summer months come in, the winery can become a popular place, with live music, food trucks, and lots of visitors creating an exciting atmosphere around the pond.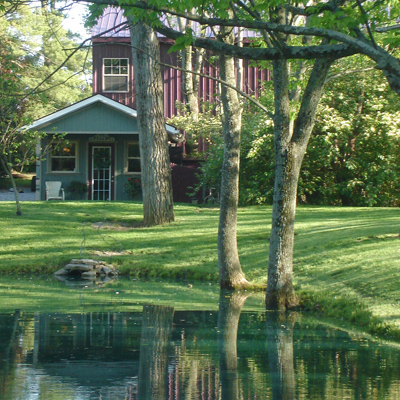 While the McDonalds see the delights of all of their wines, some truly stand out. "Our Chardonnay is a stainless steel ferment," Elizabeth said. "Most chardonnays are very heavily oaked, but Eddie is a believer in not overly oaking his chardonnay."
2165 Morman Road
Hamilton, OH 45013 

---