Forget your pre-conceived notions about the arts/museums/exhibitions. The creative arts are being reimagined at this Hamilton arts hub.
This venue is home to live music, theatre performances, exhibitions and classes that have the power to inspire all of us.  
Say hello to the Fitton Center for Creative Arts!
Haven't had a chance to visit Fitton yet? That's perfectly okay! That just means you have something new and exciting to discover, and the timing couldn't be better with the Season Launch Open House on August 19th (event details below!)
Location, Location, Location
Located in Hamilton (The City of Sculpture BTW), the Fitton Center offers an easily accessible arts experience. As you find your way to Fitton keep an eye out for the StreetSpark murals, that were brought to life by the Fitton Center and City of Hamilton. These bold beauties have transformed blank downtown walls into gorgeous urban canvases.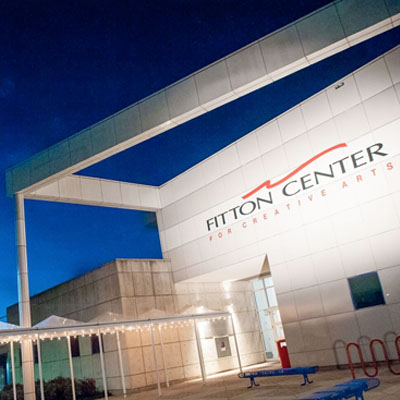 Photo Credit: Fitton Center
Some of the Best Things in Life are Free
The exhibitions are ever evolving and changing. Artists from around the country proudly display their works here. The galleries are open 6 days per week, and they are FREE to the public, allowing you to keep your calendar creative and full! The upcoming exhibitions include Forged and Fired, Wherefore Art and Hamilton Current.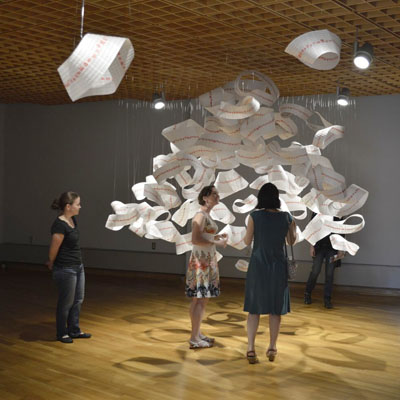 Photo Credit: Fitton Center
As Long as it Fits in the Elevator…
That's the motto of upcoming exhibition, Hamilton Current. In spring/early summer 2017 enjoy a multimedia art show that's open to all media, content and styles. That's right, all art and no restrictions. Artists can bring their work to Fitton on March 30-April 1, 2017 to submit for the show. The Fitton Center doesn't know what's going to walk through their doors. You'll have to visit next spring to see what gets off the elevator, and into the gallery.
Setting the Stage
From Music Café, to Celebrating Self to the new series, Fitton Showstoppers, an eclectic and electric variety of shows headline the stages of Fitton. Here are just a few of the upcoming performances you can look forward to:
The Secret Garden
October 14-16, 2016
This fully staged production of the classic Broadway musical will captivate audiences this fall.
Life on Mars
November 19, 2016
Don't miss this tribute to David Bowie. A 10-piece band rides a "Tour de Force of Light and Sound" that will take you on the ultimate Bowie journey.
Fitton Family Christmas
December 10-11, 2016
This Christmas variety show features Nancy James and a very special red-suited guest, and is sure to get the entire family in the holiday spirit!
Music Café
Sing along to a new setlist the fourth Tuesday of every month. Music Café, is a popular and free to the public concert, and a way to discover and enjoy aspiring artists!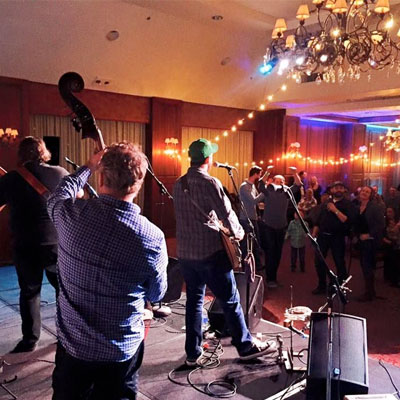 Photo Credit: Fitton Center
Fitton Family Fun
Start off your weekend with Fitton Family Fridays! These shows are great for children and families of all ages. Each performance, whether it be a play, concert or comedy act, is kicked off with a complimentary kid-friendly reception prior to the show. Take a look at the lineup!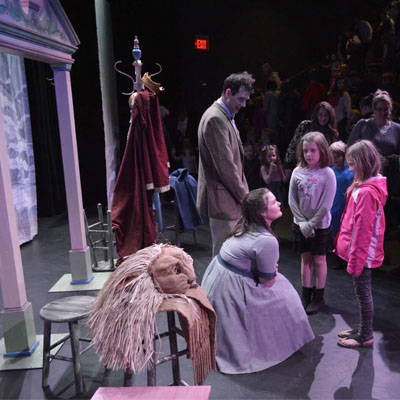 Photo Credit: Fitton Center
Go On, Get Artsy
No matter whether you're a seasoned artist, or found the Joy of Painting from Bob Ross, the Fitton Center has classes for you. Drawing, painting, mosaics, yoga, pottery, photography and music classes are all available. Classes to consider:
Creating Comics
Fulfill a childhood dream, and create your own comics! You'll learn how to make characters, write stories and create a comic starring your very own original character. Learn more about the class, here.
Art + Wine Time
Art, wine and snacks. What more could you ask for? A monthly Art + Wine workshop provides a comfortable outlet to get creative. In October paint through the eyes of Salvador Dalí, and in November you can paint POP-AGANDA, paintings of iconic WWII posters.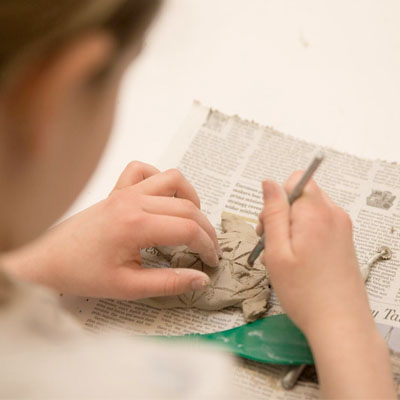 Photo Credit: Fitton Center
Season Launch Open House
August 19
5PM-9PM
This free to the public open house is the perfect way to get acquainted with the Fitton Center. Live music, appetizers, class demonstrations and exhibition openings are all on the evening's artsy agenda. You'll get the inside track on what's to come for the remainder of 2016 and what's on the horizon for 2017. Not to mention you'll have the best seat in Hamilton to view the kickoff of the Dragon Boat Festival!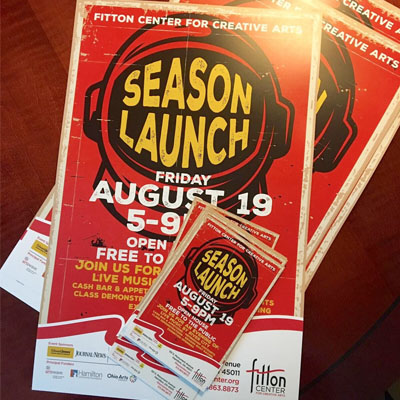 Photo Credit: Fitton Center
There's just something about the arts! They can inspire, provoke thought and well, just be something awesome to admire. This is just a small sampling of the offerings of the Fitton Center for Creative Arts!
What will you find at Fitton?
---