Summer is in full swing, and I couldn't be more excited! With the long warm days, this is the perfect adventuring season, but don't worry, summer fun doesn't have to mean breaking the bank. Whether you are looking to spend your summer racing in a cardboard boat, getting your groove on, or experiencing unique vintage cars, here are some of my favorite FREE summer activities!
SUMMER CONCERTS
Rock out to over 100 musical acts this summer. Here is a lineup of FREE concerts happening in Butler County:
Groovin' on the Green
Middletown Broad Street Bash
Hump Day Concert Series
The Takeover on the Square
Takin' It To The Streets
Oxford Summer Music Festival
Liberty Center Summer Concert Series
RiversEdge Summer Concerts
West Chester Concert Series
Summer Concerts in Trenton
Blues & BBQ in Fairfield
MOVIES UNDER MOONLIGHT
Join Liberty Center every Wednesday evening at dusk for a movie under the stars. Remember to bring a blanket, some chairs, and popcorn for an evening of family fun.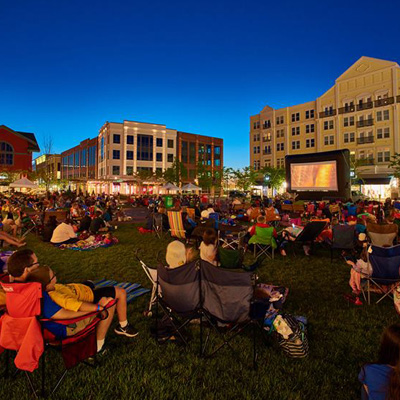 Photo: Liberty Center
TRENTON'S MOVIES IN THE PARK
Looking for a fun-filled night in the park with pre-show fun and giveaways? Head over to Trenton Community Park at dusk for fan favorite movies on the second Saturday of every month.
CINCINNATI SHAKESPEARE IN THE PARK
What's not to love about a mix of Shakespearian classics and an evening outdoors?  This summer you can enjoy the beloved and iconic tragedies, "Julius Caesar" and "Romeo and Juliet."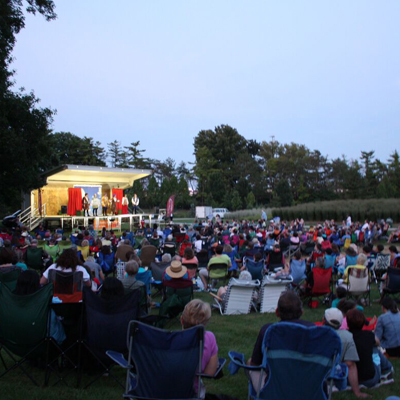 Photo: Cincinnati Shakespeare Company
EXPLORE CITY PARKS
Take advantage of the great outdoors at any of the city parks around Butler County. Whether you're into camping, fishing, playing, hiking, or biking the adventures are unlimited.
SELF-GUIDED MURAL TOUR
Take a self-guided mural tour through Middletown and Hamilton to see Butler County's growing collection of eye catching murals. From images of nature to donuts to music to history, these's larger than life master pieces are a must see!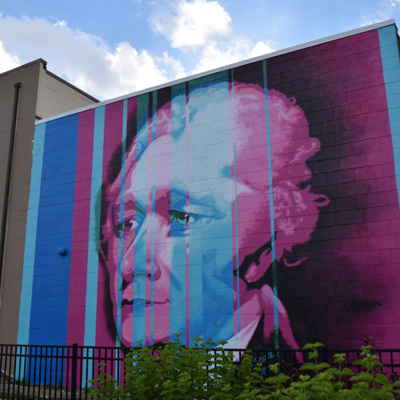 LIGHT UP LIBERTY
July 1
Experience great music, tremendous food, and a spectacular fireworks finale in Liberty Township to celebrate this Fourth of July.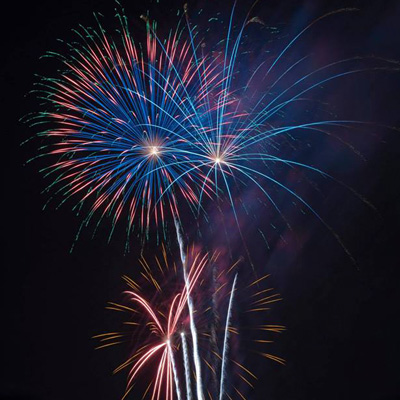 Photo: Light Up Liberty   
CRAZY CARDBOARD BOAT REGATTA
July 14
Row, row, row your homemade cardboard boat. Take advantage of this outrageous event by crafting your own cardboard vessel and racing it around the lake at Voice of America MetroPark. Don't feel up to the challenge? No worries, you can join in on the fun by cheering from the shore and watching the craziness unfold.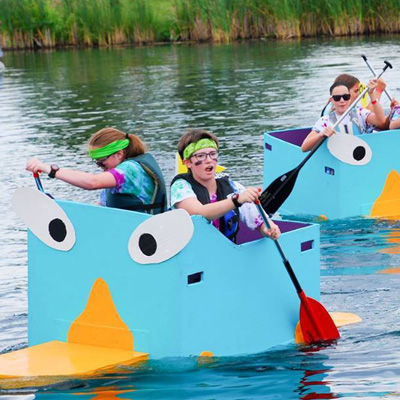 Photo: MetroParks of Butler County
BUTLER COUNTY FAIR
July 22-28
No summer is complete without a trip to the Butler County Fair! Taste the fair food, ride the exhilarating rides, play the classic games, and meet the adorable animals.
ANNUAL GREEKFEST
July 27-29
OPA! This year the GreekFest is celebrating the 51st anniversary of the rich culture of Greece. Visit Middletown to enjoy Greek culture while dancing to traditional live music, sipping on Greek beverages, and tasting delicious Greek pastries. A unique selection of vendors will also be displaying jewelry, scarves, costumes, and more.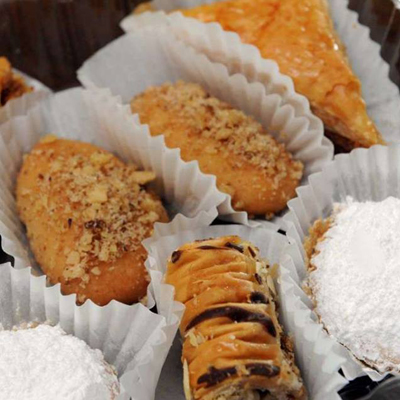 Photo: GreekFest
ANNUAL ANTIQUE AND CLASSIC CAR PARADE
July 28
Over 300 antique and classic cars will parade through the streets of Fairfield and Hamilton. You'll want to be up close to the parade route, so make sure you get there early to save your spot.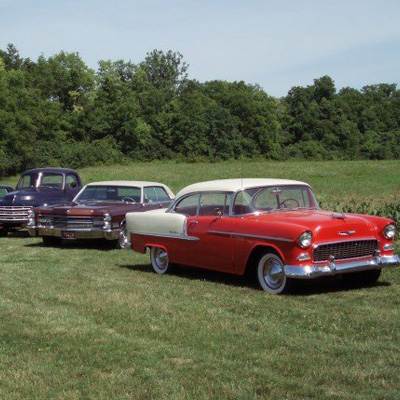 Photo: Antique and Classic Car Parade 
SUNBONNET DAYS
August 4-5
Want to watch history come to life? This year's event features live music, guided tours, and displays of antique machinery. Make sure you stay to watch a vintage baseball game in the park.
RED BRICK REUNION PORSCHE SHOW
August 11
Hit the bricks and visit Oxford this summer for the 5th Annual Red Brick Reunion Porsche Show. Car lovers this one's for you. Take a stroll down High Street while viewing iconic Porsches displayed prominently on both sides.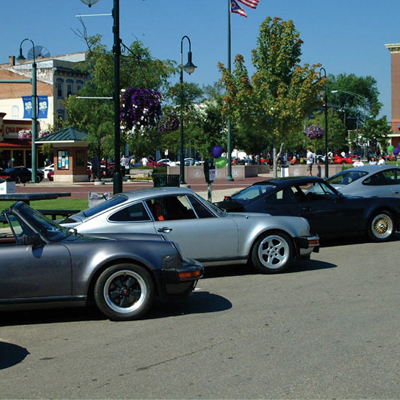 Have a great summer!
Facebook feature photo: Todd Joyce / Liberty Center
---