Get your blankets and sweatshirts ready. As temperatures fall the flames start to rise. Find your way to these fire pits to warm your body and soul. In some cases, they may even feed your hunger...
Take your pick of a variety of beautiful fire pits each offering different, unique, seating options. In the mood for food or drink? The Lobster Mac and Cheese is beautifully balanced. Order a Jan Collins for a drink that is strong with just the right amount of sweet.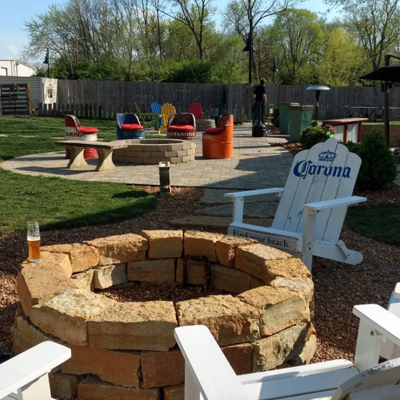 Instagram @lizzardsports
Don't worry about bringing or finding wood - it comes with your rental. This large in ground fire pit is just what you need to relax after an afternoon of outdoor adventure. 
 
Photo - Voice of America Metropark
The two fire pits at Rentschler Forest Metropark are each well suited for a family-filled night of S'mores and storytelling. Don't forget the chocolate!
 
Photo - Rentschler Forest Metropark
Trinity is known for their delicious and traditional Irish food, but did you know about all the patio has to offer? Check out live music and a warm fire for all your fall vibes. Grab an order of Fish and Chips that comes with a house-made tartar sauce if you're looking for a delicious dinner. 

What do locally brewed craft beers and fall nights fireside have in common? They are both what you've been waiting for. 

Photo - Raging Hop
Dine on sushi and sip on cocktails fireside while you enjoy a beautiful view of the Liberty Center. This gorgeous glass lined fire is a sight to be seen. For something that tastes as good as it looks? Go for the Picasso Roll.

Yelp - Hilliary B. 
With a beautiful historic log cabin as the background, this fire ring will take you back in time. Bring the blanket and prepare for rest and relaxation fireside.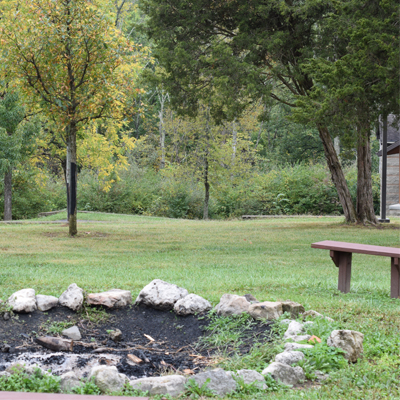 ---