I am a firm believer in the power of a girl's weekend. They center us, provide an outlet to let loose and reconnect with the friends we love the most, and give us a chance to venture out to a place we've never been before and have completely new experiences, together. With a thriving local business scene and vast outdoor adventure opportunities, Butler County has everything you and your gals need for a weekend getaway that you'll be reminiscing about for years to come.  
Head into Hamilton and marvel at the city of sculpture. Wander around the infamous Pyramid Hill Sculpture Park & Museum and see the massive artworks that pose on the rolling hills.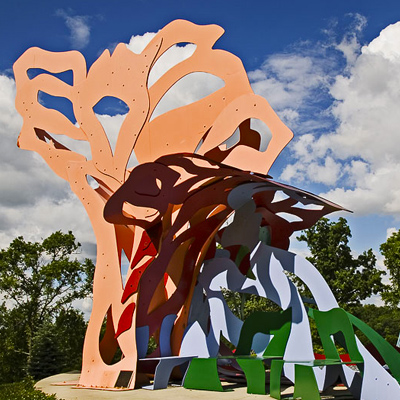 Weekend trips and brunch are the ultimate power couple, a force that rivals Jay-Z and Beyoncé. Experience the magic that is the Brunchadilla from Patterson's Cafe in Oxford. A breakfast quesadilla chock full of scrambled eggs, cheddar jack cheese, and bacon. Brunch ingenuity at it's finest.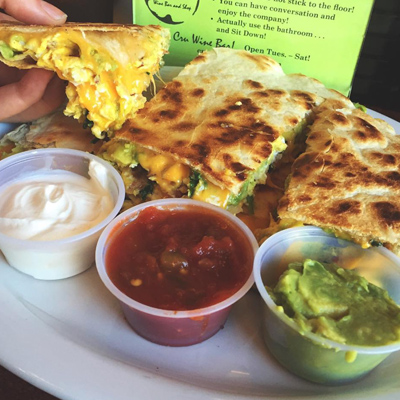 Photo: Instagram @Eatwithg
Is it wine time yet? You're on vacation, so the answer to that question is always a yes in my book. Unwind, relax, and enhance your sommelier skills at the fantastic Hanover Winery in Hamilton, or West Central Wine in Middletown.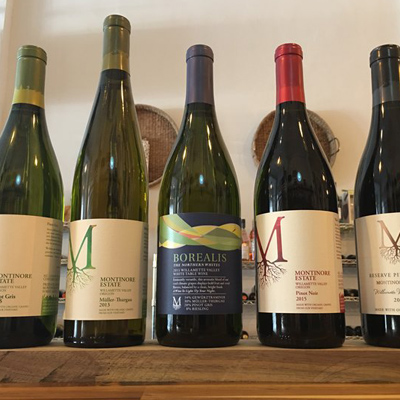 Photo: West Central Wine
Nosh on some Bacon Jalapeño Wanton Rolls and a Barbacoa Street Taco while savoring a craft brew at Rivertown Brewery & Barrel House in Monroe. The laid-back atmosphere encourages connection and conversation.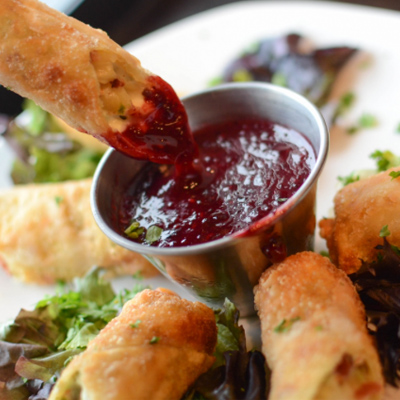 Photo: Rivertown Brewery & Barrel House
There's nothing like a DIY project and a splash of wine to go along with it. If pottery is more your style, check out You're Fired in Oxford. This paint your own pottery studio offers group classes to take your painting skills up a notch.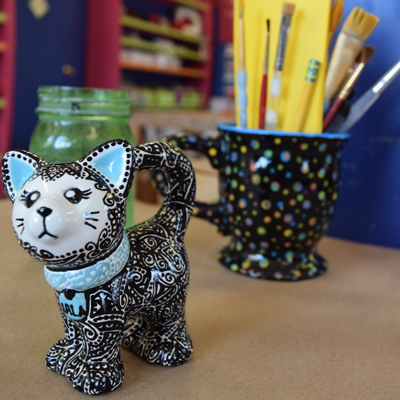 A girl's weekend would not be complete without an epic shopping spree. Liberty Center feels like a city within city. With dozens of diverse shops and dining options, you'll be able to cease the seemingly endless search for the perfect little black dress as well as hiking boots for your next thrill-seeking adventure. Hit Celebrate Local for incredible artworks and handmade gifts from tried and true Ohio artisans. After some shopping well done, grab a cocktail and slip back in time with Teddy Roosevelt at the brand-new Roosevelt Room.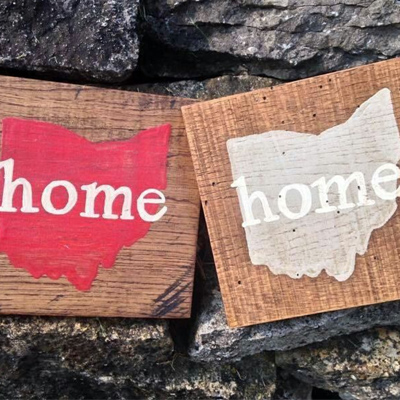 Photo: Instagram @celebratelocal
Revel in your last few hours of true rejuvenation at The Village Spa in West Chester. Facials, deep tissue massages, and manicures are the only way to end this perfect trip with your best gals.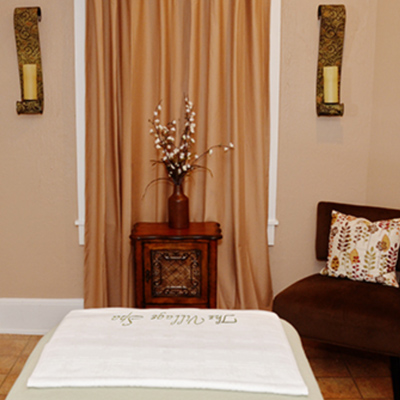 Photo: The Village Spa
We as women are adventure seekers, artisan shoppers, and outdoor enthusiasts. Butler County would like to cordially invite you and the women in your life to live it up, let go of your reservations, and try something totally new.
Feature photo: Todd Joyce / Liberty Center

---