Butler County's first distillery since prohibition is alive and thriving in the heart of downtown Middletown. Liberty Spirits distills their liquor with precision and integrity; only using the finest ingredients, handling the entire operation, from start to finish, in-house.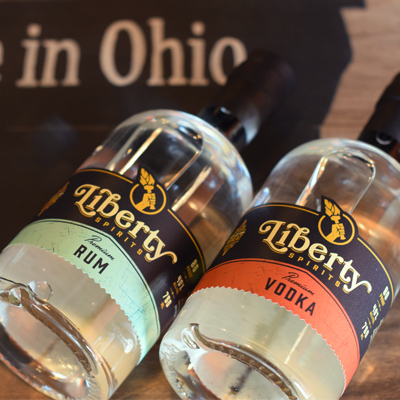 Owner, Mike Robinette, offered me a tour of the facility which provided a glimpse into the world of alcohol distillery. Liberty Spirits produces their own vodka, rum, and moonshine.
How It's Made
Mike's informative explanation and tour provided a lot of clarity to a person who was clueless (me) as to how alcohol can be created from wheat. Through a method called mashing, wheat steeps in hot water which then releases the starches and transforms into sugar. After this, the fermenting begins. By adding yeast to the newly extracted sugar, alcohol is formed! Finally, comes the distilling. This heat fermented process condenses the alcohol vapors and turns them into a liquid. And there you have it, the story of how the basis of your mixed drinks is created.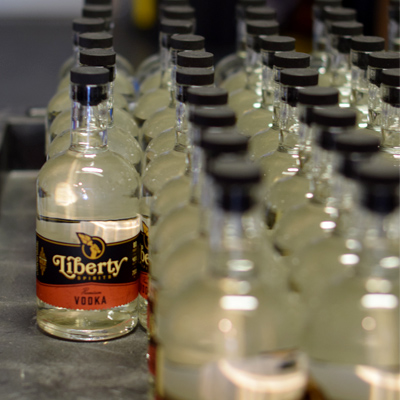 In the next few years, be on the lookout for Liberty Spirits' bourbon. They recently barreled their first batch and are patiently awaiting the aging process to be completed.  
In addition to distilling, bottling, and selling their treasured elixirs, Liberty Spirits is a full-service bar equipped with craft beer, wine, and liquor. With an already significant selection of whiskey, Mike has ambitions of becoming the largest whiskey bar in Southwest Ohio.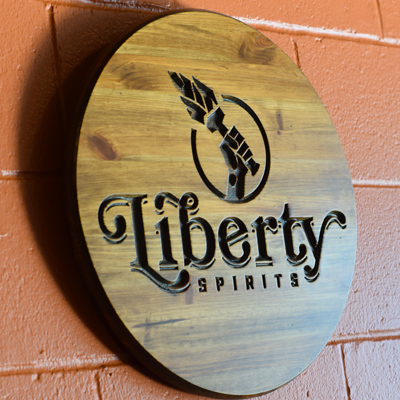 Come out and enjoy a spirit that was tailored just for you. On most Friday nights, Liberty Spirits hosts a local musical act, providing a tune to tap your toes to while you sip. Request a tour and revel in this liquid art form.
Liberty Spirits
1357 Central Avenue
Middletown, Ohio 45044

---