Following this iconic week of All-Star Game baseball festivities in Cincinnati, Go Todd Frazier!, it seemed like the perfect week to take a closer look at a Butler County Baseball team. The Hamilton Joes Baseball Club was founded in 2008, with their inaugural season in 2009. The Club was aptly named after a local legendary Cincinnati Red's baseball player and broadcaster, Joe Nuxhall.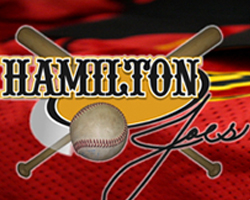 Great Lakes Baseball League
The Hamilton Joes play in the Great Lakes Summer Collegiate Baseball league, founded in 1989. The league strives to provide student athletes the opportunity to practice and improve their skills in a competitive summer league. All of the teams play with wooden bats, and the league is comprised of 11 teams from the great lakes region.
Who are the Joes?

The 2015 Hamilton Joes team has 30 players who play collegiate baseball in Ohio, Kentucky, Michigan, Illinois, Pennsylvania, North Carolina, and Tennessee.  The Joes manager,  Darrel Grissom, is also the head coach for the Miami Hamilton Harriers Baseball team.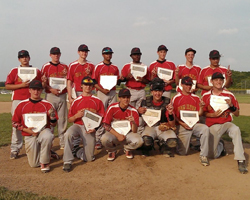 Hamilton Joes Who are now Pros
Over 20 Hamilton Joes have gone on to experience success in professional baseball leagues. Pro Joes are playing everywhere from the Cincinnati Reds, to N.Y. Yankees and the Atlanta Braves.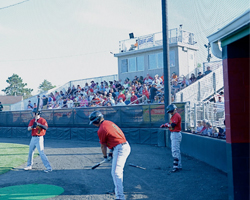 Game Time
Play ball! The Joes play around 45 home and away games each summer. Home games are played at Foundation Field in Hamilton, Ohio. The team like to keeps fans on their toes by offering themed games such as Breast Cancer awareness pink night, local specialty food vendors, Christmas at the Joes in July, and special prize raffles.
If the Joes are traveling on the road, and you can't make the trip, you can tune into their live pitch-by-pitch broadcast anytime.
Ticket Prices
Children 2 and under: FREE
Children under 12: $3.00
Military (with ID) and Seniors: $4.00
General Admission: $5.00
Season tickets prices are also available
Hamilton Joes Schedule:
http://www.hamiltonjoes.com/schedule/
The Joes love to impress new fans, so take your family for a night at the ballpark this summer and cheer on this Butler County baseball team!
---