Recently, my friends and I have been searching for the perfect place to spend our afternoons either doing homework, reading, or just hanging out and enjoying each other's company. This past weekend, I think we finally found our spot. A locally owned and operated cupcakery has everything you need for a great afternoon with friends – comfortable seating, a peaceful atmosphere, and delicious treats just a few steps steps away!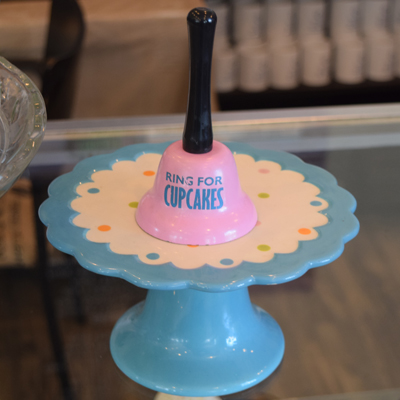 JoJo's Cupcakes is the perfect intersection between relaxing and sugary. They share a building with a local coffee shop – Coffee Cup Overflowing. These two entities combining forces provide the best snack and drink pairing. My friends and I each picked out a cupcake flavor to try, and after taking a bite or two we were surprised how rich and flavorful the cupcakes were. We decided to share our cupcakes so each of us could taste the different flavors. We chose Salted Caramel, Strawberry Shortcake, and Drumstick.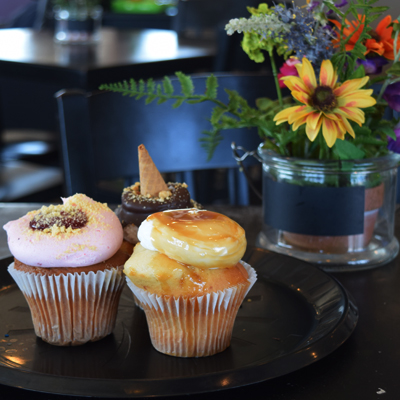 JoJo's Cupcakes has different "Flavors of the Day", so you never know what cupcake creations to expect when you walk in the door. However, most days they offer their more classic cupcakes like Strawberry, Vanilla, Chocolate, Funfetti, Oreo, and Cookie Dough. You can also choose between large and mini cupcakes; the minis are an ideal choice for trying different flavors!
Cookie Dough Cupcake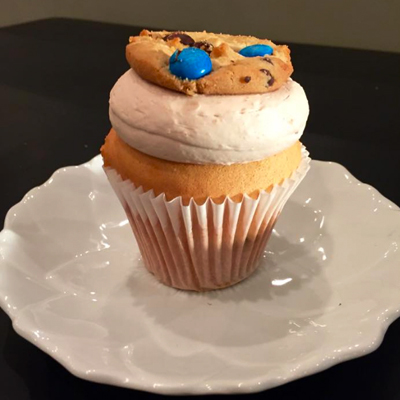 Photo: JoJo's Cupcake
While you're there, make sure to also browse their cakes, brownies, Phat Cookies, and other baked goods. What is a Phat Cookie you ask? Imagine a cookie sandwich with decadent icing holding the two cookies together, and voilà you have a phat cookie!
Phat Cookie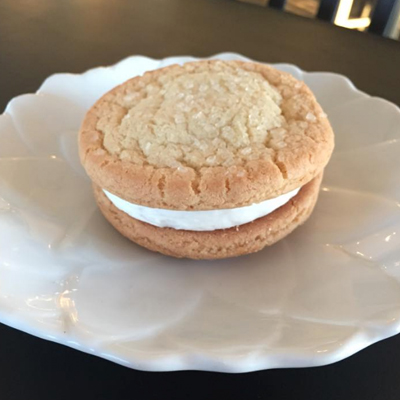 Oreo Cookie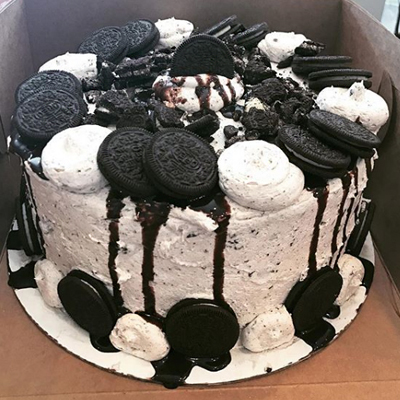 Photos: JoJo's Cupcakes
JoJo's Cupcakes is a great place to chill out and enjoy a delicious snack or spend an afternoon feeling accomplished with a yummy pick-me-up just feet away. To taste what I'm talking about, head over to 6544 Winford Ave, Hamilton, OH 45011, or preview their flavors online at https://www.eatmorejojos.com/

---