When visiting somewhere new, it can be invigorating to see it from a new perspective: whether that means out a train window or from a carriage ride, the view is exciting. One of the best ways to see Butler County's natural beauty is atop a horse at one of the many places where horseback riding is offered.
 
Hueston Woods State Park
With its 18-mile Bridle Trail, Hueston Woods State Park offers ample space for the many fun activities of summer as well as a space for horseback riding. Hueston Woods is a prime destination for camping, so if you want to get in multiple days of horseback riding. Experience the beauty of Acton Lake while wandering through the leafy forests of this Butler County natural treasure. More information on State Park Equestrian Camping is available through the Ohio Horseman's Council.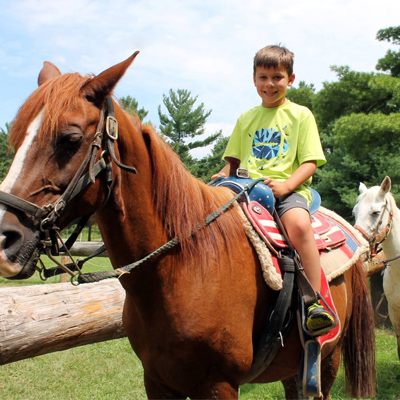 Photo: Facebook @ Hueston Woods State Park 
Nation Road Horse Rental
Nation Road Horse Rental is located very close to Hueston Woods State Park, and offers guided trail rides of varying length, from a gentle 30-minute ride or a pony ride for kids, all the way up to 90 minute advanced rides for people with substantial horseback experience. Their beautiful property will help you realize why Butler County is such a destination for seeing the beauty of nature. Get in touch ahead of time to make sure that trail conditions are good, since rides are weather contingent for the enjoyment of riders and the safety of the horses.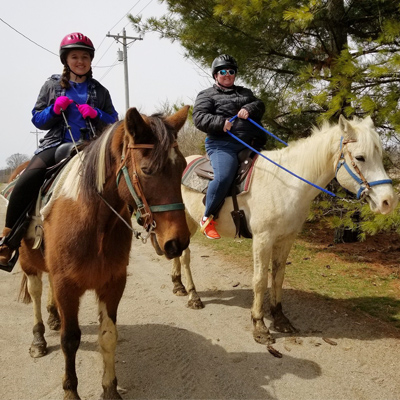 Photo: Facebook @ Nation Road Horse Rental 
Sebald MetroPark
One unique MetroPark offering is the 9.5 miles of horseback riding trails inside Elk Creek MetroPark, specifically in the Sebald area. If you are traveling with horses and they need to get out and move for a bit, Sebald MetroPark is a great option for you.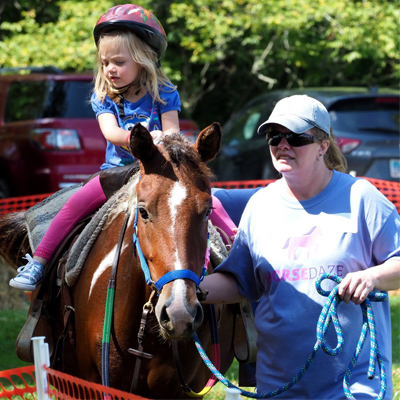 Photo: Facebook @ MetroParks of Butler County
Sycamore Farms Country Inn B&B
The beautiful Sycamore Farms Country Inn is a picturesque and memorable lodging for any traveler to Butler County. If you already love horseback riding and want to be able to bring your own beloved equine with you on a trip, the Sycamore Farms Country Inn Bed and Breakfast is the perfect spot. They accept equine guests and have substantial trails for riding. They work with Honey Tree Stables, which is only a mile away, so if you don't have a horse with you, staying at the Country Inn is still a great way to get close to a stable and go on a ride. The Country Inn offers many natural adventures and beautiful scenery, and if you want to explore Hueston Woods, it is only 20 minutes away.
No matter where you and your horse friend go in Butler County, you'll get the beauty of the natural scenery and the companionship of horseback riding, a wonderful combination. Whether you are an experienced horseback rider or just wanting to try taking over the reins for the first time, Butler County has an option that will fit your style.

---