I find happiness in the form of a bite-sized piece of savory, crunchy goodness rolled up and carefully bound together by love and a single piece of seaweed; a well-known foodie art form known as sushi. The versatile mixtures of veggies, fish, spicy toppings, and rice create a dining experience that is unique to any other. A meal that speaks enough volume that side dishes aren't required. Each roll is different from the one beside it and breaks new ground on my sushi flavor palate. Butler County is serious about their sushi. From the impressive presentation to the innovation of ingredient combos, each roll is created with immense guest satisfaction in mind.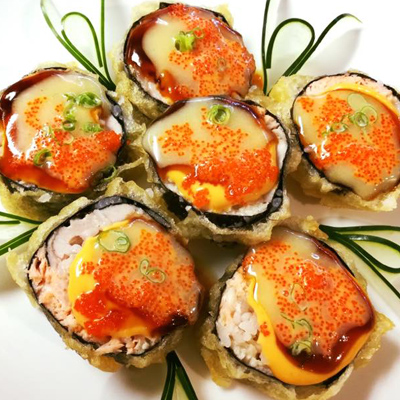 Photo: facebook.com/sushihouseohio
Sushi House
One could argue that sushi presentation is just as important as the flavor. As soon as I saw the sashay of the server heading towards my table with the entrée, I was in awe of the intricate displays created by Sushi House in Fairfield. Importantly, their delicate arrangements taste as great as they look. The crab, avocado, and mango filled Sunshine Roll is my go-to.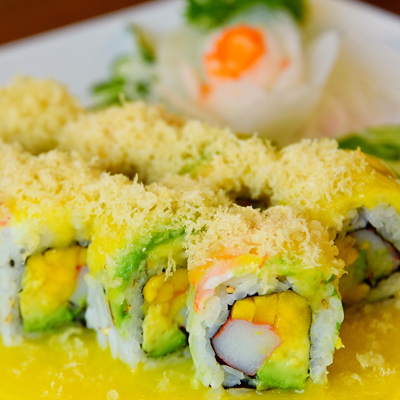 Taku Japanese Steak House
Taku in Middletown offers a traditional hibachi dining experience. The meal becomes an evening of entertainment, equipped with volcanos created out a stack of onions and remarkable knife work performed by the chef in front of their dining audience. Their sushi line-up is just as impressive. Decadent rolls emphasize ­­­­­­­­­all of the classic Japanese flavors. Delicious crab meat drapes my personal favorite, the Volcano Roll.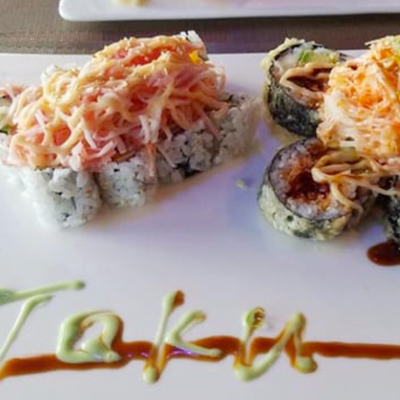 Photo: Yelp - Denise R.
Kona Grill
I would be remiss in my sushi exploration if I didn't encourage you to try sashimi. Sashimi is a tender, bite-sized piece of raw fish and a traditional Japanese delicacy. Kona Grill in Liberty Township serves up authentic sashimi as well as plethora of mouthwatering sushi rolls.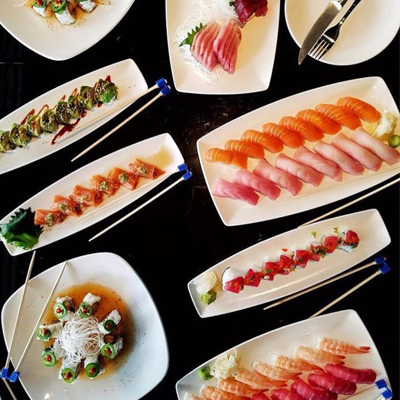 Photo: Instagram @cocktailsandcactus
---