There is just something about being on the ice that instantly makes me feel like a kid again. The skates on my feet, hear the chatter around me, and feel that sense of invincibility reminds me of what it was like skating around the rink with my friends and family when I was younger. I know most people have similar memories to mine; whether you recall holding onto the rink walls for dear life, being the friend who taught everyone else how to ice skate, or laughing at one of your friends when they happen to take a tumble, ice skating rinks hold great memories of laugher and fun.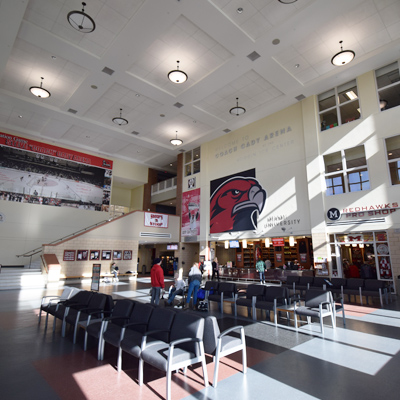 Recently, a few friends and I took a drive to Oxford to visit the Goggin Ice Center which is located on Miami University's campus. We headed to the front desk and exchanged our street shoes for a pair of skates. I highly recommend wearing thick and tall socks; boot socks are perfect for skating.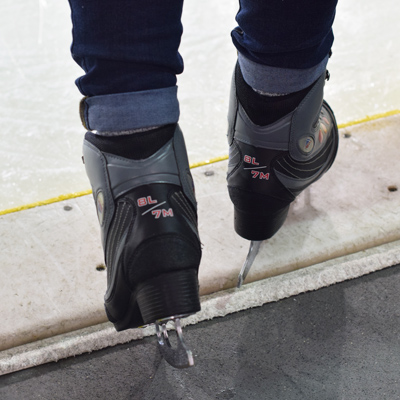 We laced our skates and headed into the arena. It had been a while since any of us had been on the ice, but after a few minutes we were all cruising around the ice. One of our friends had never learned how to skate, so she stayed closer to the wall, but after a while she got the hang of it too. Looking around the arena, we saw a few groups of friends, a couple skating, a mom and her daughter, and a family enjoying their time together. Everywhere I looked I could see smiles and laughter.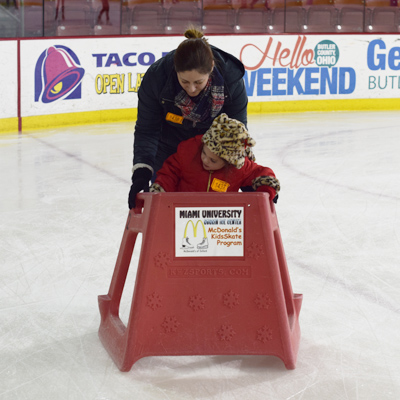 Fun music was playing, and my friends and I sang along while giggling the entire time. When the free skate period came to an end, we all were tired, but sad to go. After we returned our skates, got readjusted to solid ground, I met up with Rhonda who works at Goggin.
She told me about all of the different activities that Goggin has going on, and said there's rarely a time you can come to Goggin and won't see someone on the ice. They open the rink to public skating several times every weekend and Goggin is the home to Miami University's Hockey Team. I'm excited to come back to see a game; Rhonda said the games are a ton of fun and the crowd is always lively and full of spirit.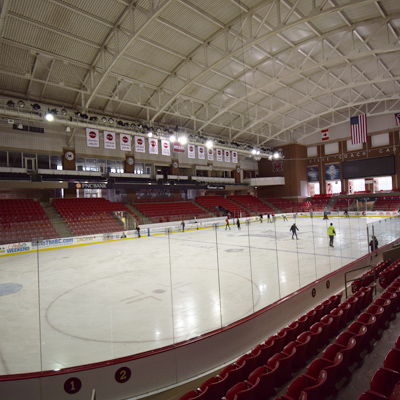 They have a themed free skate once a month with fun games and prizes in the lobby. On Saturday nights, there is the Moonlight Skating for those 17 and up. During the evening skates on both Fridays and Saturdays, they play music, turn the lights down, and have fun colored light beams decorating the ice. During the afternoons, they have a more casual skating experience which is fun for the whole family.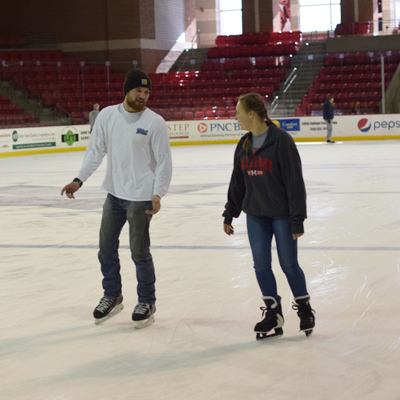 Something that I thought was a lot of fun is the practice rink has a drop-down wall which creates two mini rinks. On one side a group can be playing broomball and on the other side hockey, or two games of hockey or broomball at once.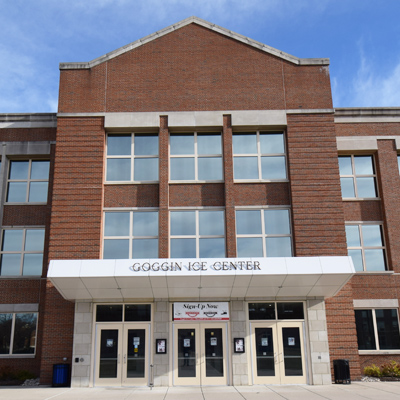 Whether you have never been on the ice before or you love to take a spin around the rink, Goggin Ice Center made for a great afternoon or evening of fun. For more information about events and public skating times check out their website or visit them at 610 S Oak St, Oxford, OH 45056.
---