Sometimes a little comfort food is all anyone needs. Whether it reminds you of childhood or you're just in a cozy mood, nothing tastes better than that comfort food you crave. With winter approaching, here are a few places and plates that are perfect for those times when you want to treat yourself and indulge in your lifelong favorites.
Rivertown Brewery
Growing up, Mac N Cheese was always a dinner time staple. Whether after sports practice or out at a restaurant with the family, it was always a mouthwatering must-have. For a delicious spin on the classic, check out Rivertown's Smoked Mac N Cheese featuring smoked gouda, smoked cheddar, and white American cheese to get you feeling like a kid again.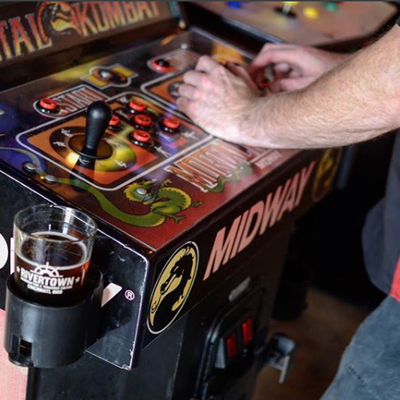 Photo: Instagram @ rivertownbrew
Trinity Gastro Pub
There is nothing like a delicious and creamy soup on the coldest of days, and Trinity Gastro Pub makes an amazing soup unlike the rest. Their Potato & Bacon Soup features Yukon gold potatoes and apple-wood smoked bacon which makes this soup a cheesy and creamy all time favorite.
Nothing says love yourself quite in the same way as a burger does. Treating yourself with all your favorite toppings and sinking your teeth into a delicious patty is always a well-deserved dish. Next time you're craving a burger try the amazing selection at Trinity Pub. Their classic Pub Burger contains apple-smoked bacon and Gorgonzola cheese. They also have exciting twists such as The Trinity burger with tomato, basil, garlic, and provolone and goat cheeses, and the Patty Melt delivers caramelized onions, cheddar cheese, Thousand Island dressing all between toasted rye bread. No matter which option you choose your stomach will surely thank you.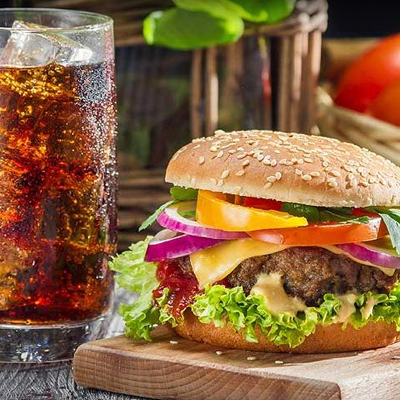 Photo: Trinity Gastro Pub
Triple Moon Coffee Company
Winter is never complete without a cup of hot chocolate in hand. Taste a spin on the original at Triple Moon when you order their Salted Caramel Hot Chocolate or their Pumpkin Spice Hot Chocolate.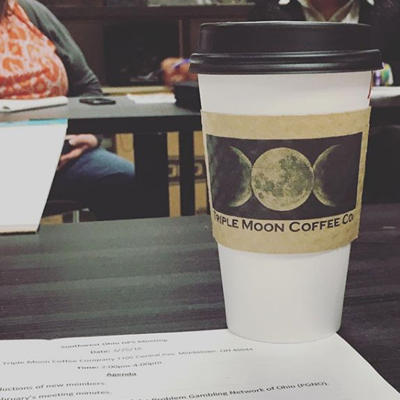 Photo: Instagram @ kdbennett
Cozy's Cottage
I don't know about you, but when I think of cinnamon rolls, I instantly flash back to breakfast at my grandma's house as a kid. The delicious icing and sugar on my teeth bring a big smile to my face. Luckily, I get the same tastes and at home feel when I visit Cozy's Cottage. Their Ooey Gooey Cinnamon Rolls combine the perfect mix of sweet and salty deliciousness. Experience a cinnamon roll in a new light when you try their Cinnamon Roll Delight with a house made bacon cinnamon roll stuffed with sausage, fried egg, and Swiss cheese. You'll never look at breakfast the same way again!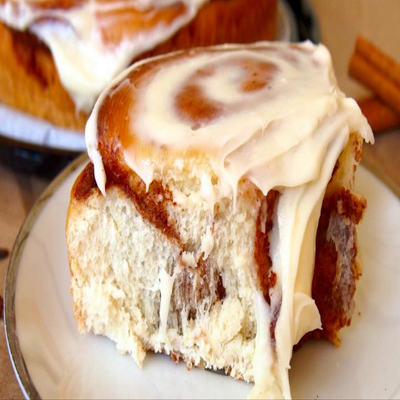 Photo: Facebook @ Cozy's Cottage
Hyde's Restaurant
A list of comfort food would not be complete without a big helping of pie. Hyde's has an amazing selection of homemade cream and fruit pies to fulfill all your stomachs needs. From classic picks of apple, cherry, and pumpkin pie to fun flavors of butterscotch, coconut, and peanut better crème, you will not leave disappointed!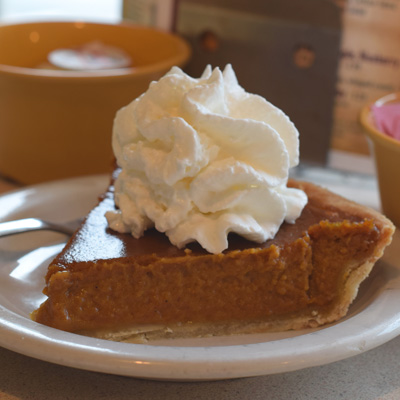 ---