This recipe for bakery success calls for equal parts family, creativity & lots of flour!
We're going behind a bakery counter to meet confectionary pros, The Almond Sisters. Put on your apron, get out those mixing bowls, and let's get started.
The Prep...
It all began in 2007. Sisters Jenni Hubbard and Brandi Carder have always been known as talented artists, and they found a new medium to work with…flour! They got their start by selling their home-made Almond Twists. These Hamilton natives, and self-taught bakers could be found traveling the region, sharing their homemade hard work at farmers markets.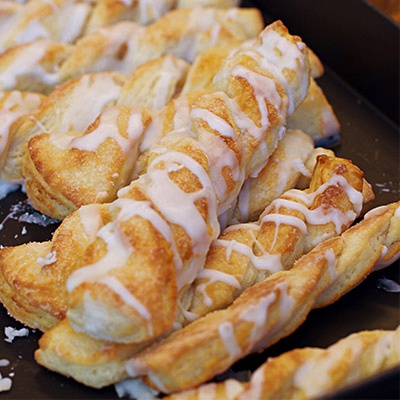 Mix It Up...  
Fast forward a little over a decade and The Almond Twist has made its home in the heart of downtown Hamilton at The Almond Sisters Bakery. Each evening the pastry dough, icings, and fillings are all made from scratch. The bakery warmly welcomes you in with the scent of sugar, a case lined with divine treats, and an always evolving Spotify playlist thanks to their eclectic music tastes.
Necessary Tools...
They are the proud owners of no less than 10 rolling pins, yes 10! All different shapes, sizes, and baking purposes. Jenni also shared that she couldn't live without her pastry dough scraper.
Out of the Oven...
... and ready for Instagram! Here's a sweet sneak peek of some of The Almond Sisters Bakery confectionary creations...
The Geode
This hearty cookie has an entire brownie baked inside. Double the delicious!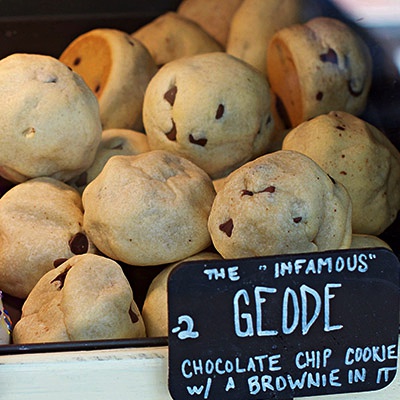 The Unicorn Horn
A popular and colorful work of culinary magic.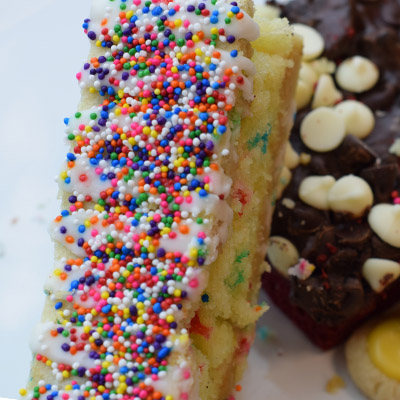 Red Velvet Oreo Ganache Madness
Oreo chocolate ooey-gooey goodness topped with white and milk chocolate chips.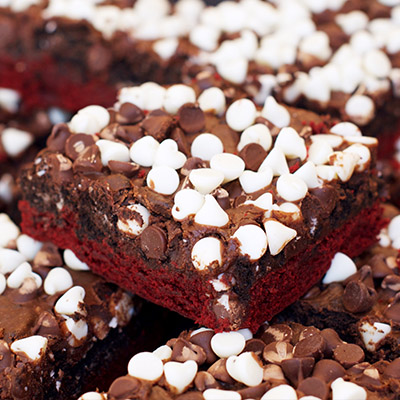 Death by Chocolate Cookie
There's no such thing as too much chocolate...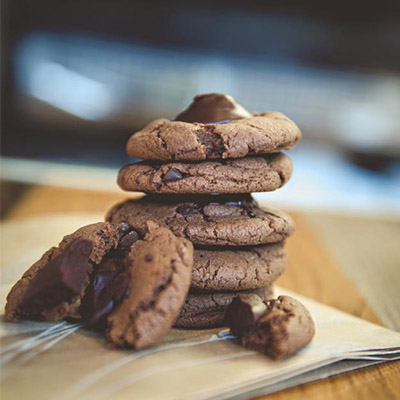 The Cinnamon Rolls
A bakery staple and classic favorite for everyone.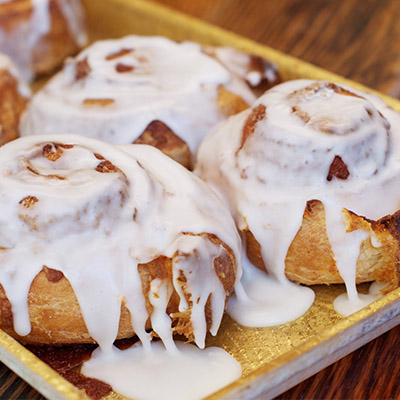 Pillow Puff Pastries
Light, delicate and absolutely delicious!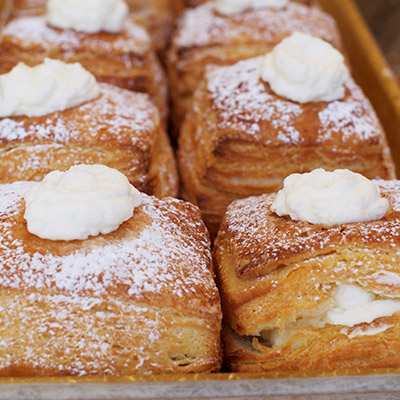 What treat could each sister not live without?
Jenni – The Almond Twist
Brandi – Thumbprint Cookies and Bear Claws
What goodies are YOU most excited to try?
224 High Street| Hamilton, OH 45011

---