You know when you go somewhere you've never been before and you feel like you're in on an exciting new secret? Something that's so modern and on trend, that you can't wait to join in on the conversation, proudly exclaiming that you've been there and experienced it too. That's how I felt after dining at Bourbon's Craft Kitchen & Bar. It's the kind of secret that won't be kept for long because you want to share it with everyone.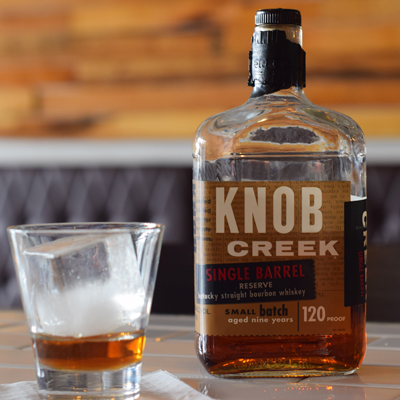 This craft kitchen goes beyond stellar food and drinks, they curate an entire experience for their guests. From the chic atmosphere to the to the excellent service, Bourbon's Craft Kitchen & Bar makes a name for itself in Middletown.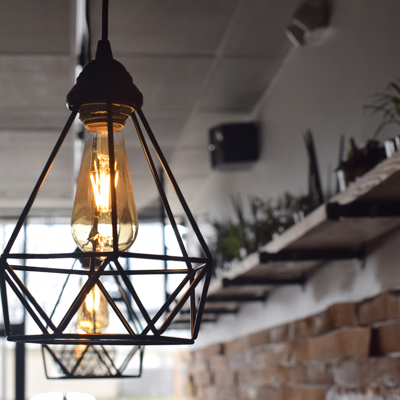 Over 90 Different Bourbons
The exorbitant amount of elixirs encompass the tastes of bourbon connoisseurs of all kinds. Their massive bourbon wall sets the tone for the bar. It adorns the classic, bourbon lover's favorites like Maker's Mark and Knob Creek as well as other aged treasures, like Jefferson's Ocean. Jefferson's Ocean is barrel aged on a ship that sails through the sea. The ocean voyage gives the spirit dark, complex flavors. Some swear that they can taste the sea salt. If you're unsure on where to start, get the Bourbon Flight and savor three different types of bourbon.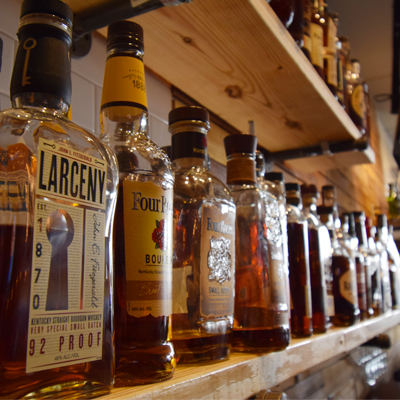 Craft Cocktails
The craft cocktail list is extensive. Each cocktail is cleverly mixed, pulling interesting flavors using unconventional ingredients like chocolate bitters and agave nectar. They taste as beautiful as they look.
Black Current
Russell's Reserve, Campari, blackberry liqueur, lime juice, angostura bitters, and garnished with a charred cinnamon stick.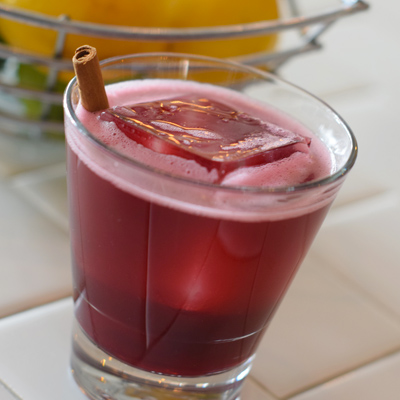 Cucumber Martini
Cucumber vodka, simple syrup, and garnished with a lime.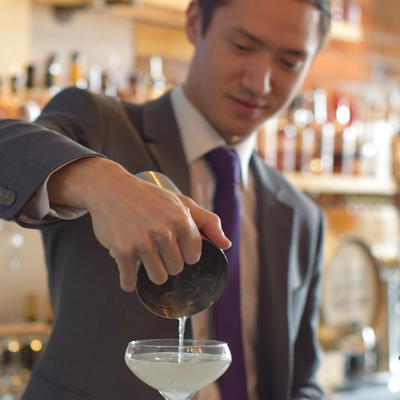 Chicken & Waffles
The Chicken & Waffles were out of this world. The Bourbon Kitchen chefs have perfected the balance of sweet and savory with this Southern-inspired dish. The chicken is coated in a honey hot sauce and sits a atop two Belgian Waffles, lightly drizzled with maple syrup and powdered sugar. You have to try the gourmet burgers as well. They're made with sirloin and New York Strip and topped with everything from muenster cheese, guacamole, and Grippo's Chips.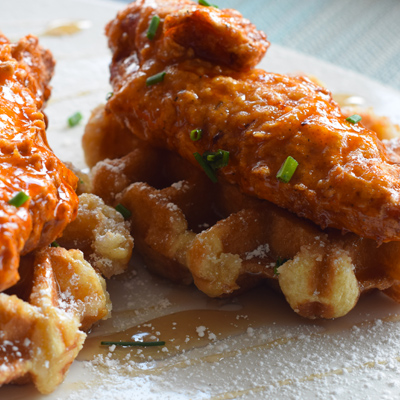 For a delicious and satisfying experience, head to this bourbon bar in Ohio.
2231 N. Verity Parkway
Middletown, Ohio 45042
---