Main Street Vinyl is full of soul, authenticity, and thousands of incredible records.
"Led Zeppelin is a phenomenon," my Dad would whisper to himself as the Physical Graffiti record would spin methodically on the turntable. He and my mom would dance without inhibition to the iconic tunes that defined a generation and encouraged my siblings and I to do so as well. Music has always been a vital part of my life. I felt like kindred spirits with the people behind Main Street Vinyl in Hamilton as soon as I saw the classic rock album covers that adorned the walls.
The Collector & His Collection
Owner, Bill Herren, opened his beloved shop after some gentle prodding from his sons. With a house full of nearly 14,000 45 tracks and 8,000 long playing records, the Herrens felt it was due time that Bill share his immense collection with the world, and alas, Main Street Vinyl was born.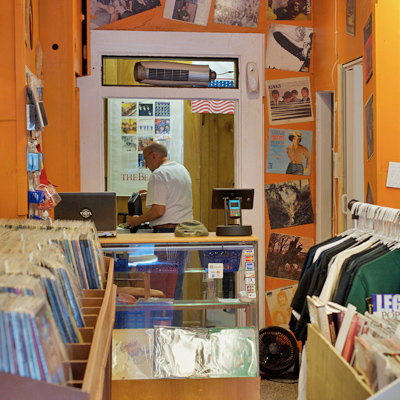 In the past few years, the resurgence of vinyl has been undeniable. People are searching for both classic collectibles and modern hits in the form of long playing records. Why? Because music truly does sound better on vinyl. 
A Different Listening Experience
Records are considered a lossless format, which means that you're hearing the music exactly the way that the artists and producers intended it to sound. Main Street Vinyl offers new and used records and 45's. They will also buy any of your old records that you're done jamming too! Record shopping at Main Street Vinyl is experiential. It encourages you to slow down and be present as you carefully flip through the stacks and admire all of the detailed album art.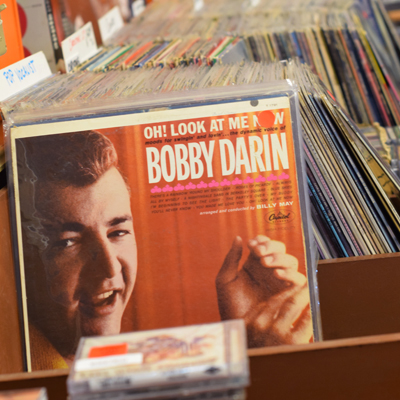 You'll be met with nostalgia for the songs of your past and surprises as you clutch onto albums that you completely forgot existed. Main Street Vinyl sports records from all genres. Rock, current pop, classical, country, jazz, and blues can all be readily found in their impressive selection. And if you have a record in mind and don't see it, let the Main Street Vinyl folks know and they can order it for you!
Find Your Favorite Tunes
Top notch turntables, needles, cartridges, new and used audio equipment, cassette tapes, and more can also be found within the confines of these groovy walls.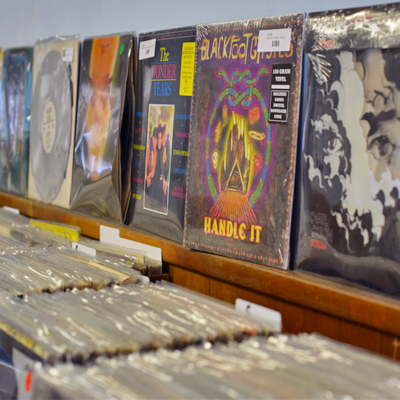 After perusing the store, I sat down with the music enthusiast himself, Bill Herren, to get his personal album and artist recommendations.
What's a great album to listen to when you're having a spectacular day?
Night Moves by Bob Seger.
An album that makes people feel nostalgic? 
Rumors by Fleetwood Mac, people will always love that one.
An artist you to listen to when you need a pick-me-up?
Always Rolling Stones and Eric Clapton.
Which records cross generational lines?
Really anything from the 1970's rock era, I've had an 11-year-old walk in and buy a Led Zeppelin album. But particularly Pink Floyd's The Wall, and the early Beatles tunes.
Main Street Vinyl provides the listening tunes of your past, present, and future. Stop in to find the album you grew up with and the album you'll grow old with.
227 Main Street | Hamilton, Ohio 45013
Open Wednesday through Saturday 11AM - 6PM | Open Sunday 12:30 - 4:30PM
---