To my fellow knitters,
Do you ever get in the middle of project just to make a mistake and not know how to fix it? I know I do.
Now you can visit Lambikin's Hideaway in Hamilton for all your knitting and crocheting needs. Knowledgeable knitters, aka Lambikin's employees, are more than happy to help with your knitting problems, and they'll even do it for free if it's under 15 minutes.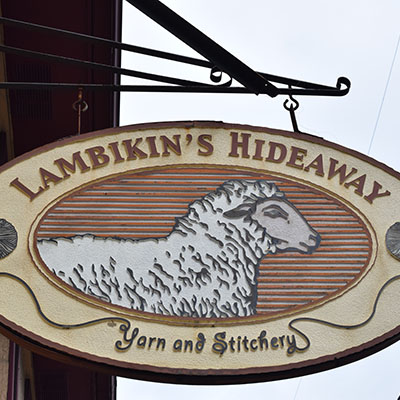 YARN GALORE
As soon as I walked inside, I noticed the different types of yarn organized by room. I was FLOORED by the assortment of supplies, and the level of organization. The yarn comes from all over the world, showcasing many brands. Every color you can imagine, all different weights, and levels of softness that are unmatched.
After just a few minutes of exploring, I started to excitedly ponder all the projects I could start. I was full of ideas and ready to knit.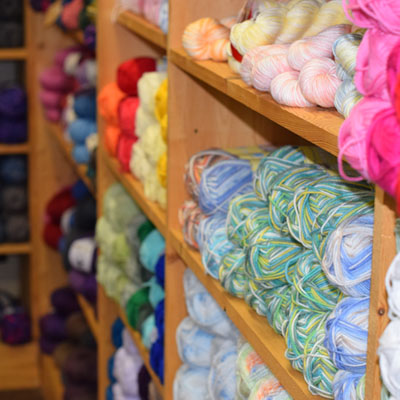 From head to toe, from hats to scarves
Knitting is relaxing and fun, but it can get repetitive if you're creating the same project over and over. Lambikin's variety of knitting clases will ensure less dropped stiches, and be sure to up your knitting game. Each class focuses on a different project, and the class offerings are ever-evolving. An added bonus? Classes are only $10. Check out Lambikin's website for class information and previews of upcoming projects.
Yarn Bargains
Be sure to venture into the room of endless possibilities in the back of Lambikin's. While some people may pass right by, it is quite the hidden gem. The clearance room includes limited selection yarn and embellishments for all your needs. Some of the best supplies can be found here to make your project one-of-a-kind!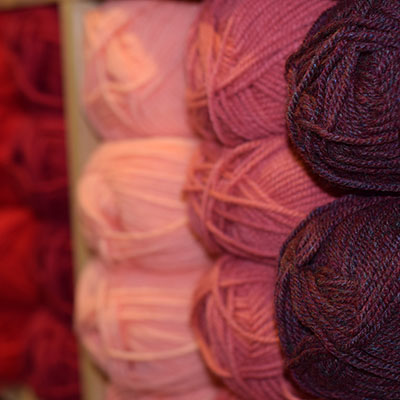 Winter is Coming
Ready to knit? Stop in Lambikin's Hideaway to get inspired and find some fabulous yarns. I can't promise that you'll finish a project before starting another (do we ever finish one first!?), but I can promise amazing yarns and helpful classes.
Sincerely,
A Novice Knitter
Lambikin's Hideaway
217 S. B St.
Hamilton, Ohio 45013
---