October... the month when pumpkin spice surrounds us, we can feel the warmth from bonfires in our friends' backyards, and we are awarded a free front row seat to the annual metamorphosis of the trees in Butler County. Recently, I wandered around the county's many parks and witnessed the immense vibrancy of these leaves. I relish in this time of year, knowing that in a few months winter will whisk them away. It inspires me to take the time to appreciate the simple beauty that nature so graciously gives to us.
These ten parks and nature preserves are incredible places to watch this beauty in action. The brightly colored leaves gently fall as you stroll along the pathways. Some have even formed large leaf piles, perfect for jumping into!
1. Bulls Run Nature Sanctuary and Arboretum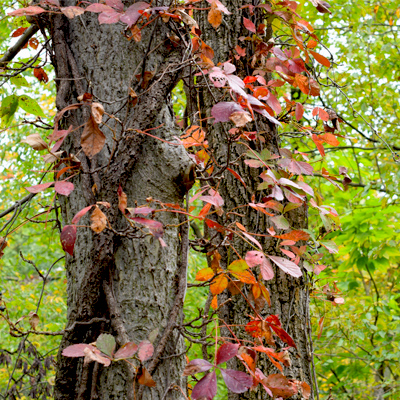 Something about Bulls Run just felt enchanted. The clearly defined paths make it easy to wander, but the vegetation is largely untouched. This made me feel like I was drifting through the forest.
2. Indian Creek MetroPark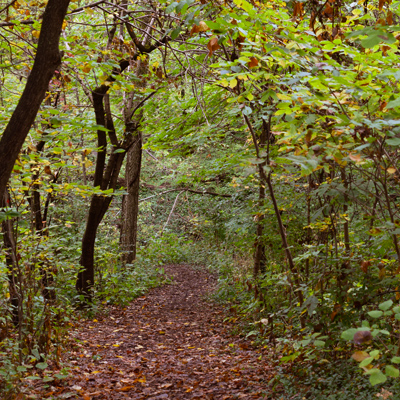 Indian Creek is an Oxford gem and features all kinds of plentiful greenery, wildflowers, and the Indian Mound Trail.
3. Keehner Park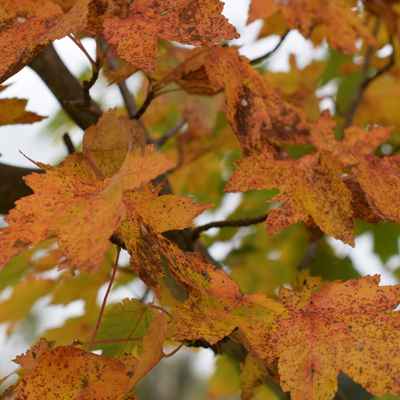 Keehner Park is home to picnic shelters, walking trails, and the Cabin in the Clearing. All of these attractions are surrounded by beautiful changing leaves.
4. Harbin Park
Take advantage of Harbin's 161-acres of amenities and bike paths and enjoy the leaves as you zoom past them.
5. Governor Bebb MetroPark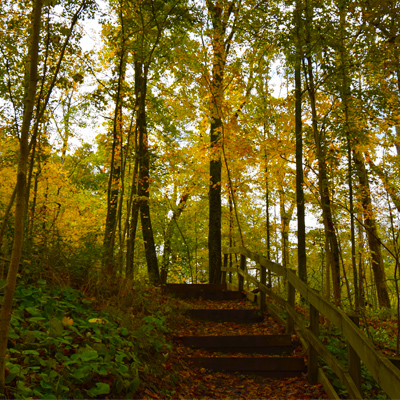 Governor Bebb is an ideal place to see the seasonal changes. This woodland wonderland took my breath away both figuratively and literally as I hiked up its steep hillsides.
6. Woodsdale Regional Park
Photo Credit : Discover Cincinnati 
Woodsdale Regional Park sits along the Great Miami River and provides gorgeous views.
7. Rentschler Forest MetroPark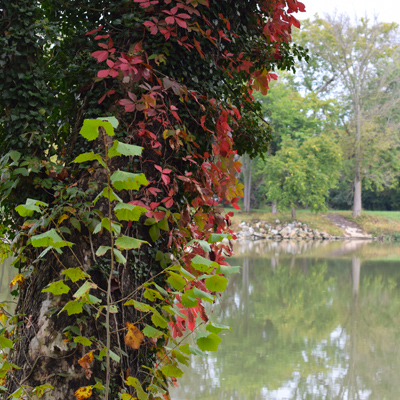 Rentschler Forest is dense with massive trees that are beautifully transitioning into their autumn attire. Mosey on over to the Great Miami frontage and watch as the leaves softly drift into the water.
8. Dudley Woods Park 
Dudley Woods Park offers hiking trails and scenic spots to sit and observe the wildlife and the pond.
9. Four Mile Creek MetroPark
Photo Credit : MetroParks Butler County
Four Mile Creek MetroPark is flush with trees and wildlife. Utilize the many hiking trails and behold the changing scenery.
10. Monroe Community Park
Photo Credit : AllTrails
Monroe Community Park features an abundant amount of trees, walking trails, as well as a historic log cabin. 
---