Butler County will surprise and delight you if you give it the chance. Here are my personal Top Ten Reasons to Visit Butler County, Ohio.
Pulled Pork Nachos at Combs BBQ Central in Middletown
The Combs BBQ Central pulled pork nachos are blue corn tortilla chips layered with pulled pork, shredded cheese, onion, jalapeño, and their house BBQ sauce. When I'm traveling around the country sampling all the different styles of amazing BBQ, I still find it difficult to get these out of my head.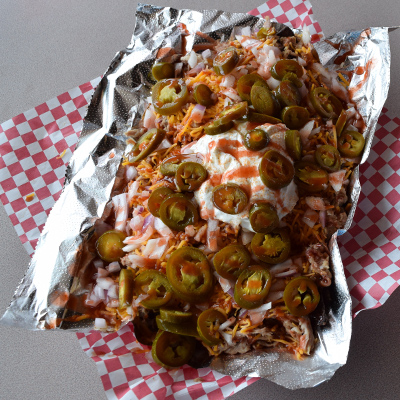 The Lottery at Bagel & Deli Shop in Oxford
It can be hard to not be in control. Putting any element of your life in the hands of someone else is a big step. Trust me with this suggestion. Put the fate of your steamed bagel sandwich at Bagel & Deli Shop into the hands of the experts who know best by ordering The Lottery. You may be surprised by what they come up with.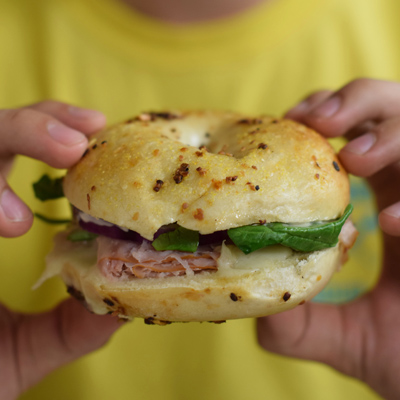 An afternoon at Jungle Jim's International Market in Fairfield
If you've spent any time traveling abroad like myself, or have the itch to travel the world, Jungle Jim's International Market will bring all of that home. An expertly curated selection of artisanal and worldly goods will keep you exploring for hours. I will always be surprised and delighted by what the jungle has to offer.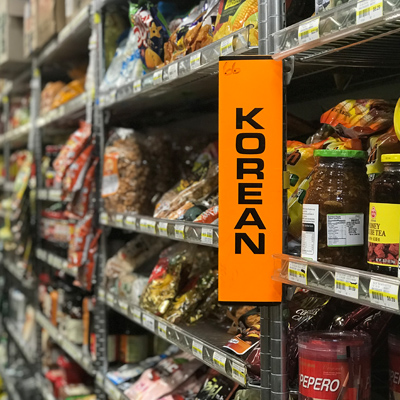 The Breakfast Quesadilla at Country Barrel Restaurant in Okeana
Country Barrel Restaurant is a hidden gem. The Breakfast Quesadilla is a grilled tortilla with cheddar and provolone cheeses, scrambled egg, Barrel Sauce, and choice of bacon, sausage, goetta, or ham. Just when you think you've tried every breakfast food under the sun; this comes along to keep your taste buds and mind alive. does it right.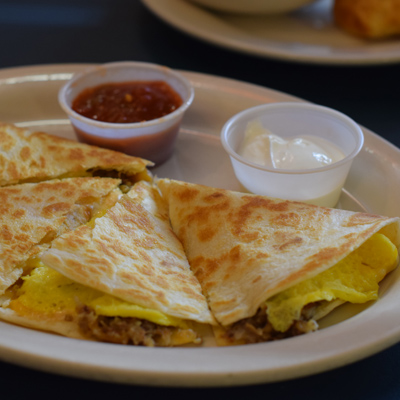 Friendly Competition at Class Axe in West Chester
A common tool of the pioneer, the axe doesn't get enough credit. Give credit where credit is due by learning a fun way to use an axe with a group of friends. Compete in an axe throwing competition at Clas Axe where in two hours you can go from learning how to throw to becoming a "Lumber Lord".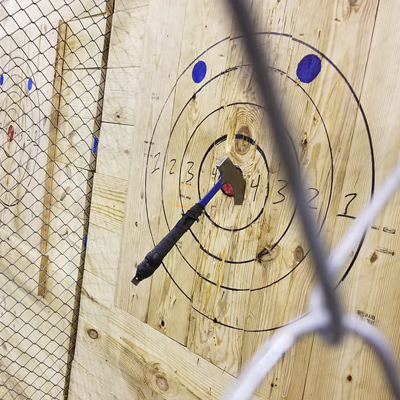 Photo - Class Axe
IPA at Rivertown Brewery & Barrel House in Middletown
As a fan of IPAs, I'm particular about how breweries make their flagship style. Rivertown Brewery & Barrel House has to be one of the best I've had. Using Mosaic, Galaxy, Citra, and Columbus hops the depth and skill at which they brew this beer is incredible. Head to the brewery to try it on draft or find it in bottle around the area now.
Whatever Is Brewed Fresh at True West Coffee in Hamilton
True West Coffee is one of those local coffee shops that makes you and your city feel cooler. Its simplicity and craft combine to make something reliable and consistent. My usual drink of choice is whichever medium-bodied drip they recommend. It's hard to go wrong whatever you end up sipping. 
Momos at Namaste Curry House in Fairfield
The first time I tried food from Nepal was in Portugal two years ago. This memory flooded back to me with one bite of the steamed dumplings, called "Momos," at Namaste Curry House. It is delicious, authentic, and one of my favorite stops for something different and worldly.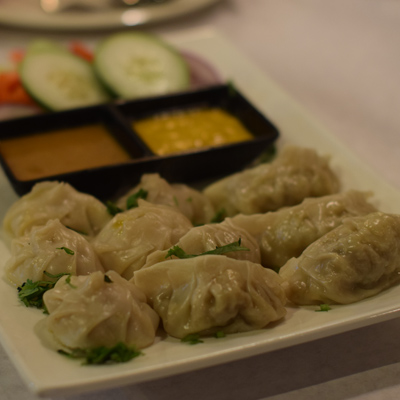 Celebrate Local at The Liberty Center in Liberty Township 
Celebrate Local's selection of specialty food, art, and clothing has something for everyone and has been a stop for many gifts I've needed. With local coffee and snacks usually able to be sampled too, there's always time to stop in and browse.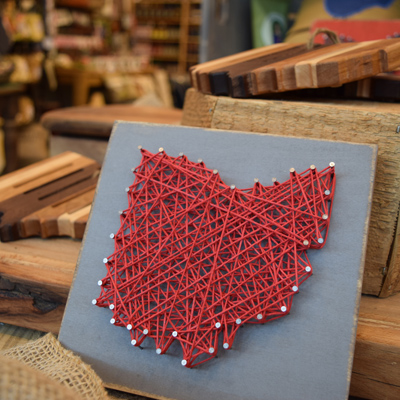 I'm extremely thankful for the time I've gotten to spend exploring this amazing area for and with the team at the Butler County Visitors Bureau. When you're planning your next adventure take a chance on us. You'll be amazed what you find, just like I was. 

---