Since opening, Liberty Center has become more than just a place for shopping. This one-of-a-kind destination has become a community full of unique vendors, events, and scenery. Whether looking for dining, shopping, exercise, playtime, or a laugh, Liberty Center offers something new and exciting each and every visit.
Liberty Center has over 100 stores and restaurants and continues to grow. There is always something new and exciting happening, so check back often. Here is an insiders look at all things Liberty Center.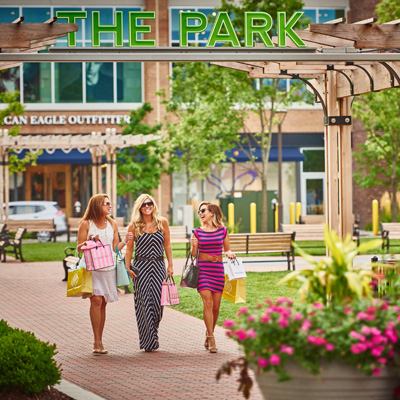 Photo: Liberty Center
The Foundry
The indoor portion of Liberty Center is The Foundry. The Foundry is home to a variety of retailers including Dillard's, Dick's Sporting Goods, Old Navy, H&M, and more! Within The Foundry there's a unique space called The Living Room. Aptly named, there's cozy furniture in which to relax. A grand piano helps to set the tone, and your attention will be drawn to The Stack. The large smokestack rises up both levels, and through the roof, boasting an impressive screen with rotating graphics.
Enjoy the Scenery
Just outside The Foundry doors, in the center of it all, you'll find The Park. Grab an ice cream cone from Graeter's and relax, or take the kids to play on the splash pad. The Liberty Express, a model-train display, is full of detail and seasonally decorated. Make your way down the street from The Park to The Rooftop Garden. Take in the surroundings while enjoying a combination of outdoor greenery and architecture. Head to the second floor of Kona Grill where you can grab a seat on the patio overlooking The Rooftop Garden.  As you make your way toward CinéBistro and the AC Hotel, you'll come across The Square. The stage on The Square is a popular spot for concerts, and evening entertainment.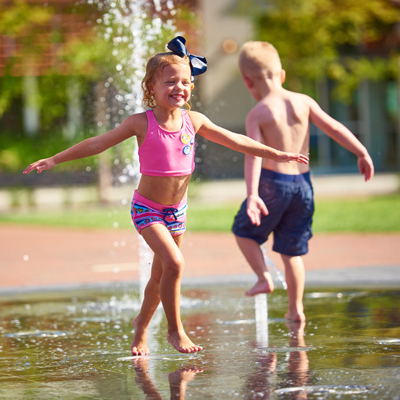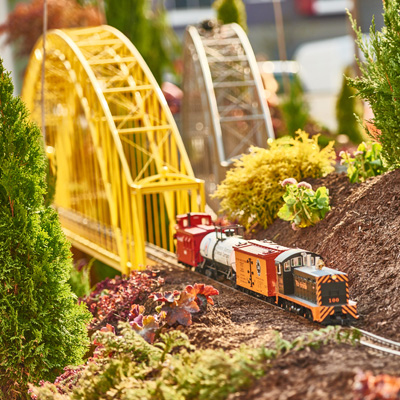 Photos: Liberty Center
Kid Kingdom
There is something fun even for the little ones! Bring the kiddos to the weekly book reading in the Living Room, to the seasonal activities such as Shop, Eat, and Treat or to explore in the flying pig-themed play area. The Cincinnati Children's Discovery Center has a big pig playground. Kids can climb through the pig, and slide down its tail. Controls throughout the Discovery Center light the pig, and make its wings flap. Play a life-sized game of pig pong, enjoy face painting and balloon animals, or craft your own maze using pipes and flexible tubing on a magnetic wall, to send foam balls on a customizable journey.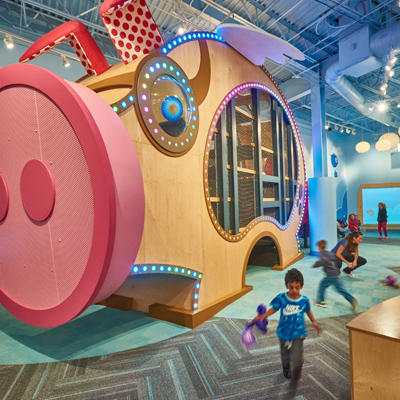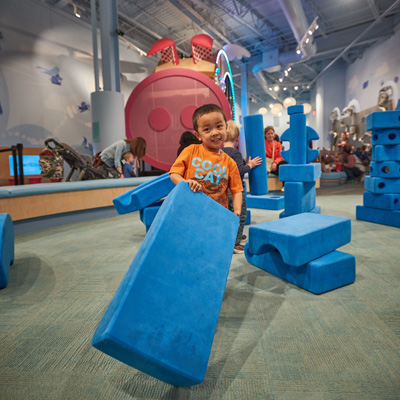 Photos: Liberty Center
Unique Finds
Liberty Center holds many undiscovered gems that are unique and beyond the ordinary. There are many things here that you can't find anywhere else!
Celebrate Local
Allowing you to "Shop the best of Ohio", Celebrate Local brings hundreds of Ohio's best artisans, small business owners, and farmers to one great place. You'll discover one-of-a-kind jewelry, homemade treats, Ohio-focused décor, local wines, beers, and coffee. While you're there, be sure to check out our Hello Weekend T-shirts!
Rookwood Pottery 
Looking for locally crafted goods? Rookwood Pottery is the place to find beautiful handcrafted pottery, tile, and ceramics. All the featured items are created in nearby Cincinnati. While you are there, you'll experience a mix of traditional and contemporary pieces which have been inspired by modern day and classic ideas from the 1880s.
Cobb CinéBistro & Luxury 15
Enjoy a world-class theatre experience with large, recliner seating and a delicious dining experience at Cobb CinéBistro & Luxury 15. Dive into beautiful cinematic entertainment with a state-of-the-art, immersive experience by booking optional motion seating and three-dimensional audio.
For those 21 and over, indulge with made-from-scratch menu items delivered directly to your seat at CinéBistro. For fun for all ages, head over to the Luxury 15 side to have a casual evening enjoying New York-style pizza and traditional movie-style snacks from concessions. Reserve your seats online ahead of time to get the best seat in the house!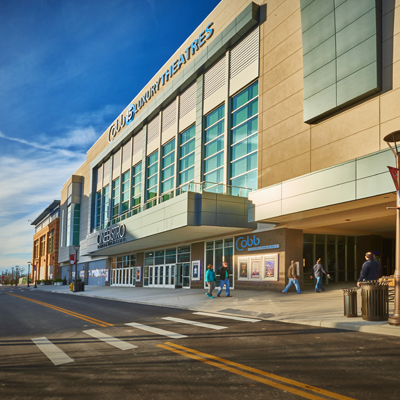 Photo: Liberty Center
Funny Bone Comedy Club & Restaurant
If you're in need of a laugh or a fun night out, Funny Bone is the perfect place! Presenting nationally-recognized acts and fresh up-and-comers on a nightly basis, there is something for all senses of humor. Find special feature shows including family-friendly, all-ages shows, all-female comedy shows, clean comedy shows, and charitable benefit shows. There is also a full kitchen offering classic all-American cuisine.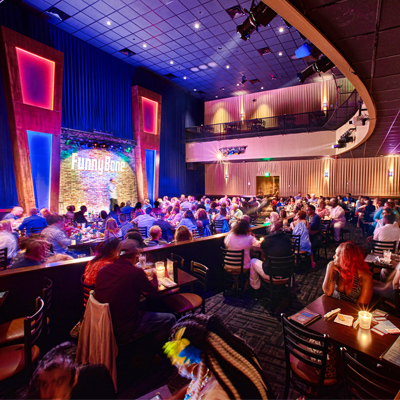 Photo: Liberty Center
Grab a Bite
You can wine and dine to your heart's content with an impressive lineup of restaurants at Liberty Center.
The Cheesecake Factory - It's hard to resist their cheesecake!
Kona Grill - Don't miss the blue bar and patio upstairs, overlooking the rooftop garden.
Northstar Café - The Northstar Burger is mouthwatering.
BIBIBOP - Inspired by the popular Korean Dish, bibimbap. Build your own Bibibop!
BRIO Tuscan Grille - Experience the flavors of Tuscany in Liberty Township. 
Flip Side Burger & Bar - Shakes, craft beers, and burgers made exclusively from Ohio raised, grass-fed beef.
Pies & Pints - The classic American combo of pizza, beer, and a great time.
Cooper's Hawk - Feel like you're in Napa with their wine tasting room and flavorful menu.
Rusty Bucket - A fun, fast, and friendly place to dine, celebrate, or just hang with a combination of familiar favorites.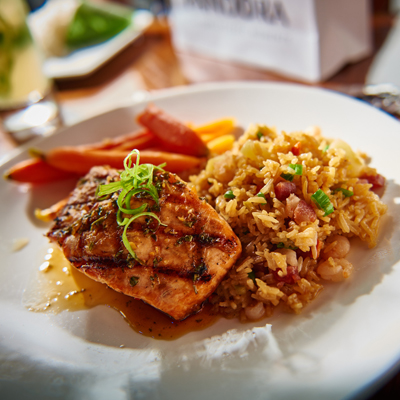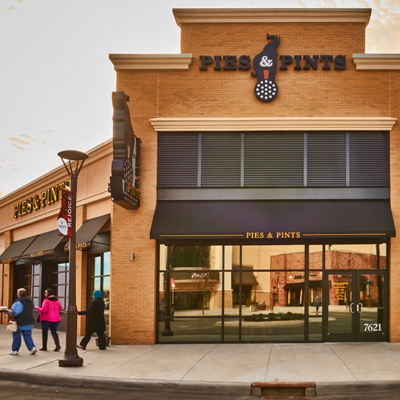 Photos: Liberty Center
Seasonal Activities
Summer
Summer Concert Series – Every Thursday evening throughout the summer check out amazing live bands on The Square.
Farmers Market  – Visit local vendors and enjoy children's activities every Tuesday.
Annual Arts Festival – Explore the many works and creations of artisans from around the region.
Movies Under Moonlight  – Grab a blanket and head over every Wednesday for a kid friendly movie!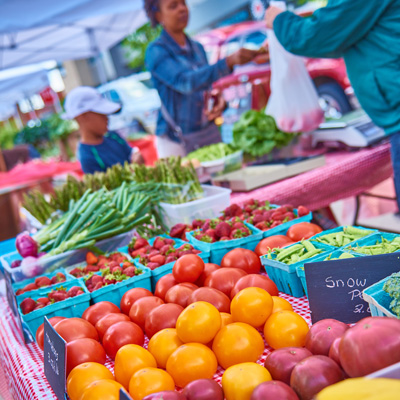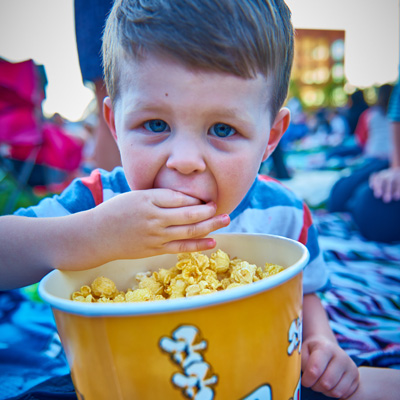 Photo: Liberty Center
Winter
Holiday Parade – Around Thanksgiving, Santa will be arriving in Liberty Township to kick off the holiday season. Experience giant floating balloons, holiday characters, and local acts – get there early to pick a parade hot spot!
Tree Lighting Ceremony – Light up the night and start off the season with singing and holiday cheer at Liberty Center.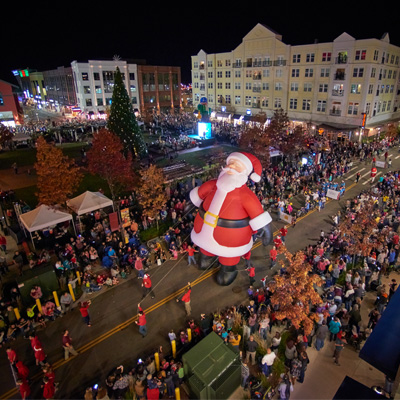 Photo: Liberty Center
Since there's so much to see and do there is no way we could list it all. Head over to Liberty Center soon and make a day, or two, of it!
Liberty Center 
7100 Foundry Row
Liberty Township, OH 45069
---