An item created by a true artisan just exudes passion. You can physically see the beauty, feel the ingenuity, and nearly breathe in the hard work that was poured into the piece. Behind these pieces, lies their creators. The people who have spent countless hours putting pen to paper, envisioning the outcome, and meticulously crafting it with their hands. These endlessly dedicated people are members of the makers movement - a movement that inspires creation and encourages joyful hobbies to become career paths. In Butler County, we are surrounded by these gifted makers, here are just a few:
Sara's House
What They Make
Repurposed home décor such as light fixtures, end tables and coffee tables, bottle openers, handbags, jewelry, and more.
About the Maker
When you walk Sara's House in Hamilton, you feel like you're walking into your best friend's trendy, high-rise apartment. Every piece is so beautifully eclectic and brimming with innovation. Many of the pieces nestled in the shop are created by Sara's own family. Her husband transforms antiques like rotary telephones and film cameras into striking light fixtures and her son converts vintage golf clubs into bottle openers. The rest, Sara sources from other local artisans.
Secretly Shabby
What They Make
Refurbished furniture, gifts, custom-made signs and they teach furniture painting classes.
About the Maker
Secretly Shabby's Lisa Weaver is a refurbished furniture enthusiast. She happily embraces worn and forgotten dressers, cabinets, and desks with open arms. With a little patience, inspiration, and delicate brush strokes of paint, Lisa breathes new life into what were once bare and discarded pieces of furniture. Wanting others to reach their full repurposing potential as well, Lisa teaches furniture painting techniques right inside her Hamilton shop!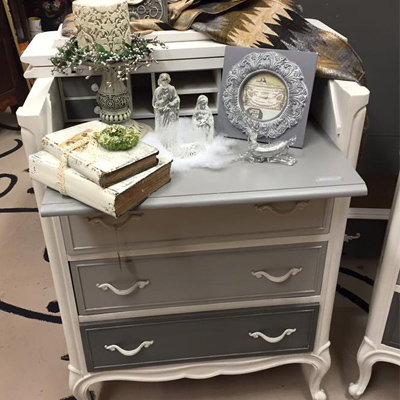 Photo: Facebook @ Secretly Shabby
Unsung Salvage Design Co.
What They Make
Screen printed T-shirts and repurposed furniture.
About the Maker
Unsung Salvage Design Co. encapsulates all things unique, repurposed, and antique in their Hamilton shop. Using traditional techniques and immense precision, owner Dondi Carter screen prints detailed, one-of-a-kind t-shirts. The shirts adorn dozens of different designs and you even have the option of a "live printed" tee; meaning, you pick your shirt color and design, and Dondi will screen print the custom threads right before you.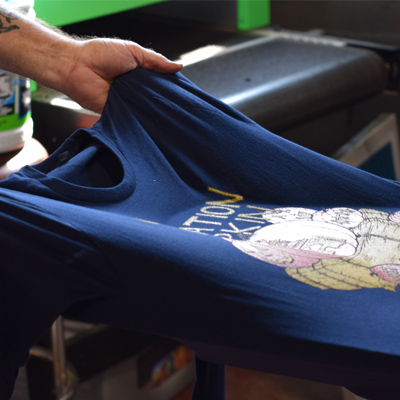 Haute Fusion
What They Make
Fused glass art and teach glass fusion classes to beginners and experts.
About the Maker
John Ferrando, Haute Fusion owner and glass art instructor, is fascinated by the complexities and malleability of glass. In his Middletown studio, he carefully designs, cuts, and layers pieces of glass before placing them into a blazing hot kiln to become a completely original work of art. If you're interested in delving into this unfamiliar medium, reserve your spot in one of John riveting, hands-on classes.
Oxford Coffee Company
What They Make
Coffee, delicious coffee.
About the Maker
The smooth and comforting aroma of freshly brewed coffee greets you at the door of Oxford Coffee Company. All of their beans are slow roasted in-house and sourced from Ethiopia, Peru, Brazil, and Mexico. Owner and coffee connoisseur, Robert Thurston, visited each country to understand roasting techniques and master the flavor profile. He genuinely appreciates a perfectly crafted cup of Joe and knows his customers do too.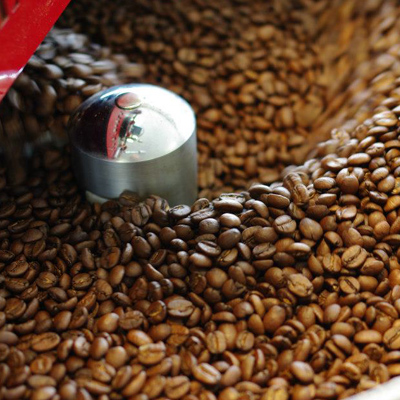 Photo: Oxford Coffee Company
---