You know how much we love weekends, donuts and outdoor exploration in Butler County, but this weekend things are being elevated to a whole new level. The universe has perfectly aligned and a sweet, sweet reward is in store.
Let's conquer a simple, yet awesome equation…
Friday, June 3 – National Donut Day
+
Saturday, June 4 – National Trail Day
=
SPECIAL TRAIL INSPIRED DONUTS AND AN EPIC PRIZE

Celebrating Donut/Trail Day in Style
The Grand Glazed Prize
Turn in your fully completed passport at the Butler County Visitors Bureau -or- mail in your passport postmarked between 6/3/2016-6/10/2016 and be entered for the chance to win a FREE YEAR OF DONUTS! *To be awarded in form of $584 gift card aka 2 donuts per day for 365 days.
You can nom nom all year long with this tasty prize.
Limited Time - Trail Inspired Donuts

Available June 3-4 only!
Jupiter Coffee & Donuts – Rocky Road
Kelly's Bakery – Campfire & S'Mores
Mimi's Donuts & Bakery – Turtle Donut 
Ross Bakery – Dirtcake Donut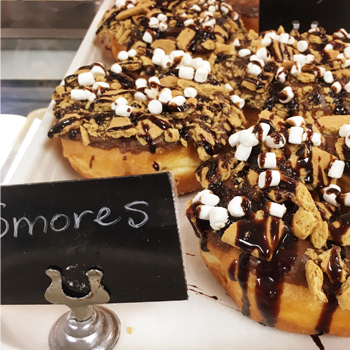 That's okay.
Here's what you need to know. There are 9 locally owned and operated donut shops, you can consume as many or as few donuts as you'd like and you'll create countless memories. Complete the Donut Trail passport, and be rewarded with the exclusive T-shirt.  It's that easy and that delicious.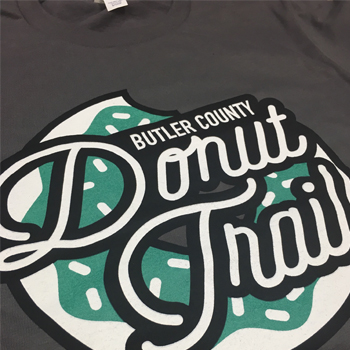 The Donut Trail Experience
Treats and Trails
Conquered the Donut Trail and looking for your next feat? Opt outside and burn some of those calories you've just consumed on one of Butler County's many hiking trails. There's even an organized group hike in honor of the American Hiking Society National Trails Day on June 4.
We're excited to see who will be crowned the grand prize donut champion!
Disclosure: Winning this may result in an abundance of acquaintances wanting to be your new best friend.
Happy trail travels!
---