Coffee is so complex! No, I'm not talking about ordering a venti, half-sweet, skim milk, Caramel Macchiato. I'm talking about a regular cup of coffee, and all the steps that go into producing a single cup. From picking the plant to the final pour, the entire process is not easy. Thankfully for us, the Oxford Coffee Company knows what to do.
A UNIQUE ROAST
The most amazing part of the Oxford Coffee Company is that the beans are roasted in-house, rather than being outsourced. As soon you walk in, you immediately notice a large piece of machinery. That steel beauty is used to roast the beans that get many people's day started. The equipment is strategically placed upfront, so customers get a first-hand look.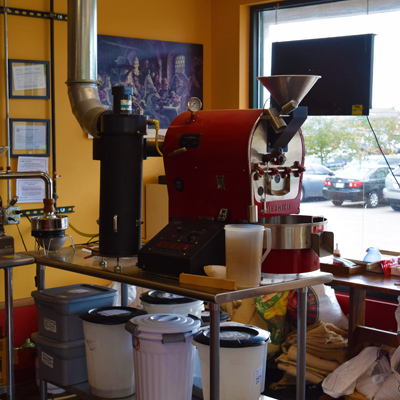 DELIVERY!
The beans are delivered in large burlap sacks from countries all over the world including: Ethiopia, Peru, Mexico, and Brazil. When the beans arrive, they are still green from the plant, fresh, and ready to be roasted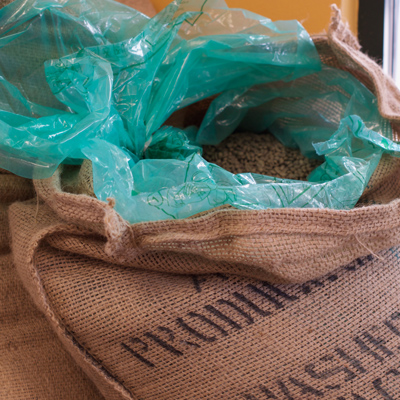 Owner and coffee connoisseur, Robert Thurston, visited each country personally to try each flavor, and learn more about how to roast the beans before bringing them back to Oxford.
A PASSION FOR COFFEE
The process of roasting the beans in store is driven by the passion Robert Thurston has for coffee, and wanting to craft the perfect cup. Robert knows just about everything there is to know about coffee, and has even written a book about it titled, "Coffee: A Comprehensive Guide to the Bean, the Beverage and the Industry." His knowledge and passion for coffee is why he opened The Oxford Coffee Company in 2012.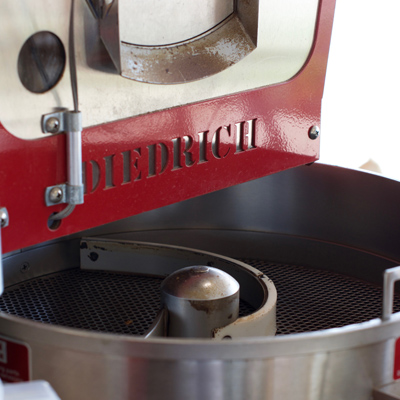 PRACTICE MAKES PERFECT
From knowing the specifics of each roast profile, to how quickly the temperature needs to be increased, the entire process is an art, as well as a science. To master roasting you must be dedicated, patient, as well as willing to experiment a lot.
  
Photo:Oxford Coffee Company
RECOMMENDATIONS FROM AN EXPERT
Not only does Robert love coffee, he loves meeting new people. He genuinely enjoys hearing what they love about coffee, and giving recommendation on what they should try next. As for Roberts favorites? He enjoys any coffee that is either straight brewed or dripped. His number one recommendation is to always try your coffee before adding in milk and sugar. Personally, I recommend trying their hand-crafted espresso.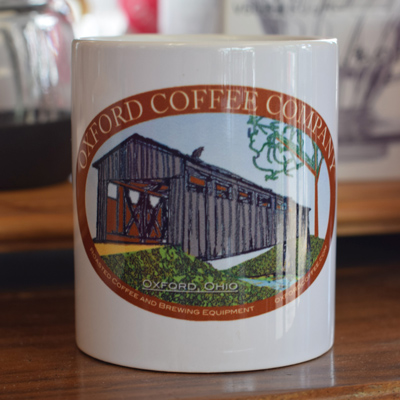 BUT WAIT THERE'S MORE
Don't worry, if you aren't a fan of coffee they also serve artisan loose leaf teas as well as wildberry, strawberry or peach smoothies for you to enjoy. DELICIOUS!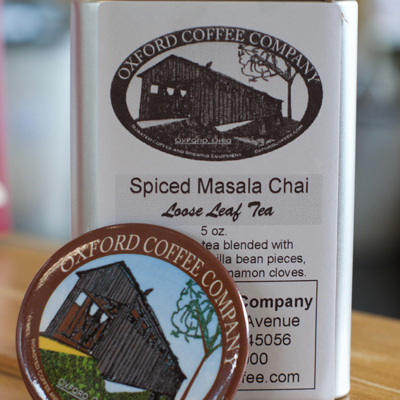 Check out their menu at oxfordcoffee.com, or try the Oxford Coffee Company yourself by visiting their store located on 21 Lynn Ave in Oxford.
---