Family history, lively Hispanic tunes, and the sweet sights and aromas of fresh baked goods envelop you at Panaderia La Mexicana. This Fairfield treasure is home to over 80 different varieties of pastries and breads, the very first bakery of its kind in the area. From rich, sugary classics like churros and cream-filled empanadas to West Central Mexico favorites like the Tres Leches Cake, Panaderia La Mexicana has the pastries you swoon over.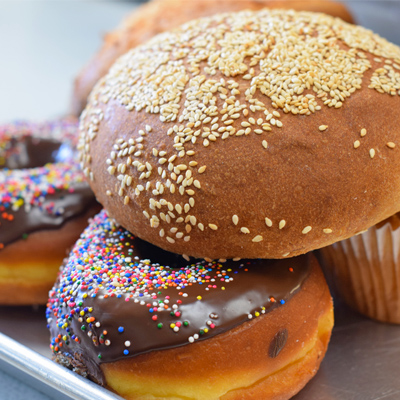 No Recipes Necessary
The immensely talented bakers of Panaderia La Mexicana have formed a tightknit bond. While you're inside this Hispanic bakery, you can catch glimpses of them grooving along to the music and laughing with one another as they spread the thick icing and dough. The mood and energy are as sweet and light as the homemade whipped cream. The majority of the bakers have been with the shop since its opening in 2000. They're so seasoned and skilled in their craft, that they don't have a single recipe written down. Each baker has brought their own flair and flavor to the shop. Their recipes have all been committed to memory and lovingly passed down to them through generations of baking expertise.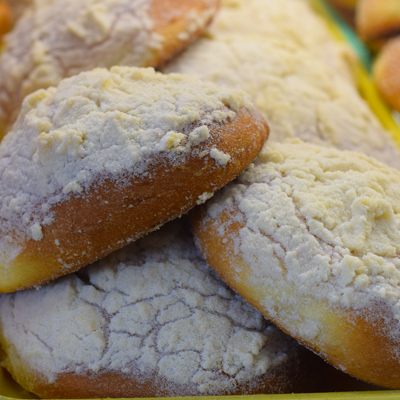 Authentic Favorites
The pastries are as striking in looks as they are in flavor. I was immediately drawn to the Concha, a round piece of sweet bread topped with dense, maze-like rows of icing that crunch with each bite. It's wildly popular in Mexico and developed quite the adoration in the states as well.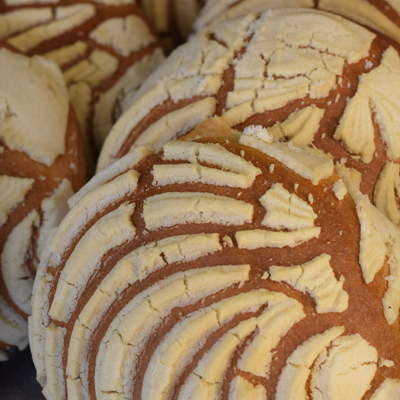 Panaderia La Mexicana is not afraid to push baking boundaries and tackle complicated, doughy endeavors. One of their more time-consuming projects is the Thousand Layer Cake; a decadent dessert created for special occasions. Layers upon layers of dough and dolce de leche are carefully placed on top of each other and placed through a baking conveyor belt nearly 50 times. It's topped with fresh whipped cream and chocolate drizzle.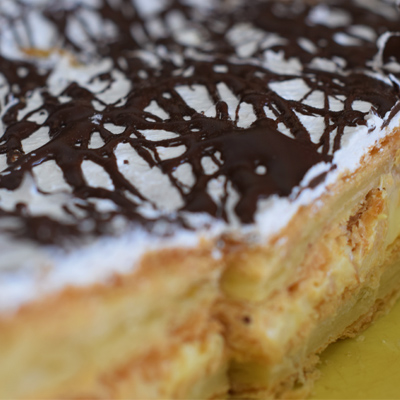 Everyday Staples
For first-time customers, owner Luis Leon recommends their delicious version of cheesecake. This cheesecake doesn't require refrigeration, has a bit more of a bread-like consistency, and finishes with a mild sweetness. Every single bakery item is made completely from scratch. From fresh cracked eggs, whole milk, and all-purpose flour, Panaderia La Mexicana doesn't cut corners or skimp on the details.
Bread with a Meal  
The Table Bread, a soft and satisfying bread that's typically topped with nuts or sesame seeds is the perfect addition to any meal. Luis suggests pairing it with anything salty or savory, particularly soups and stews.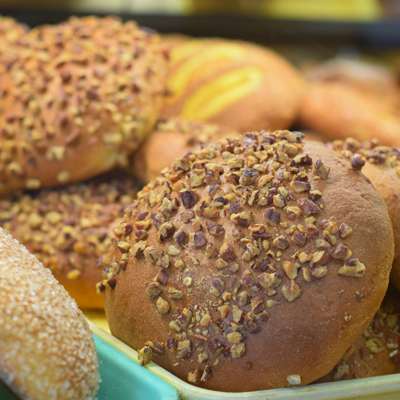 Experience the flavorful vibrancy of Panaderia La Mexicana. Devour delicacies that inspire conversation and return visits to the kitchen for seconds.
6503 Dixie Hwy
Fairfield, OH 45014

---