Independence Day 2015 is upon us! From parades to festivals and of course, fireworks, Butler County has it all. Celebrations are scheduled throughout the county on July 3, 4 & 5 so don't miss out! Celebrate this great country and county with festivities in communities around Butler County, Ohio!
Fairfield Red, White and Kaboom – July 3, 2015
Enjoy an evening full of festivities in Fairfield. Rozzi's famous fireworks will light the sky at 10:00p.m., with three official viewing stations; Harbin Park, Village Green Park and the Fairfield Aquatic Center. Air Force Band, Systems Go, will take the stage at 7:30p.m. at Village Green Park. Harbin Park will host the band Gee, Your Band Smells Terrific at 7:30p.m. For pre-fireworks swimming and a pool-side fireworks show head to the Fairfield Aquatic Center where there will be a DJ, food specials and more.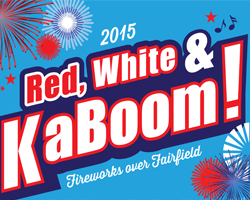 Middletown Broad Street Bash – July 3, 2015
Smith Park will open at 5:00p.m. where there will be a Kids Zone, food and beverages and the bands DV8 and The Rick House Band will perform. Once it's dark, fireworks will illuminate the skies over Middletown.
Freedom Fest in Fairfield – July 3, 2015
Community Park in Fairfield will be hosting an evening full of family fun. Inflatable games, 135' zip line, giant obstacle courses, bounce house, pony rides, face painting and more! There will be music by popular DJ Toad, door prizes and concessions for sale. Fireworks begin at 10:00p.m. presented by American Fireworks, Inc.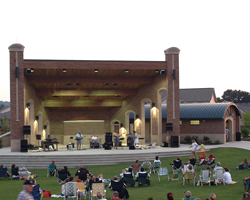 Middletown Independence Day Parade – July 4, 2015
Parade floats will line Verity Parkway in Middletown. The parade begins at 10:00a.m. and travels north on Verity Parkway to Smith Park, where a brief ceremony will be held. The parade grand marshal is Operation Iraqi Freedom veteran, Ryan Lovely.
City of Monroe Annual Parade – July 4, 2015
The theme of this year's parade is "Made in America – Celebrating Ingenuity." The parade is set to start at 12:00p.m. traveling down Macready Avenue, to Elm Street, and south on Main Street ending at the Monroe Community Park. The celebration will continue at Monroe Community Park with food, games, bands and rides. The evening will end with a display of fireworks by Rozzi's Famous Fireworks. 
Liberty Township 30th Annual 4th of July Parade
Beginning at 10:00a.m. this parade will launch from Lakota East High School. The parade route will take place from Lakota East to Wyandot Lane to Yankee Road to Liberty Park. Prizes will be awarded to the 3 best float entries!
Stricker's Grove 4th of July Fireworks – July 4, 2015
Bring the whole family for rides, fireworks and food at Stricker's Grove in Crosby Township.  Free admission for fireworks, $14 unlimited ride armband. Fireworks display to begin at 10:00p.m.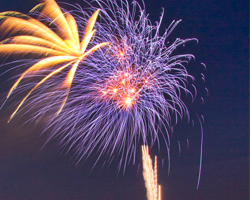 Hamilton 4th of July Parade, Fireworks & Taste of Hamilton
Independence Day will be full of activity in Hamilton. This year's theme is Celebrating Hamilton's History – The Great Miami River. Start your day with a parade beginning at 10:00a.m. Parade will commence at the Butler County Fairgrounds and end at the Butler County Courthouse. Following the patriotic parade there will be special recognition given to veterans at the Butler County Courthouse. The Taste of Hamilton will take place throughout the day around the courthouse. Beginning at 4:30p.m. Divine Steel Band will play at RiversEdge Amphitheatre, followed by 500 Miles to Memphis Band and Lindi Ortega. At 10:00p.m. Rozzi's Famous Fireworks will be fired into the sky!
Hueston Woods State Park Fireworks – July 5, 2015
Keep the Independence Day celebrations going on Sunday! Pack up a blanket and lawn chairs and head to Hueston Woods for a fireworks extravaganza. This Ohio State Park will make a beautiful backdrop for entertainment and a dazzling fireworks display.
Happy Independence Day from Butler County Visitors Bureau!
---