It all started with a homebrew kit. Josh and Megan Laubach refused to let their aversions to gluten exclude them from Ohio's thriving craft beer scene. They began brewing fresh, small batches of beer, omitting wheat, rye, and barley. After years of hard work, devotion to their craft, and immense dedication to bringing a gluten free option to the local beer market, their dream was brought to fruition when they opened the doors to their Middletown brewery, Rolling Mill Brewing Company.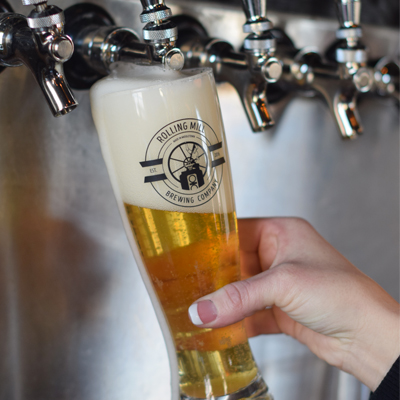 Tapping Into Their Life Story
The Laubach's personal history as a couple and passion for their family is deeply sown throughout the entire brewery. Each pour and tap name has a story to tell; providing a brief synopsis on some of the most important milestones they've reached in their life together.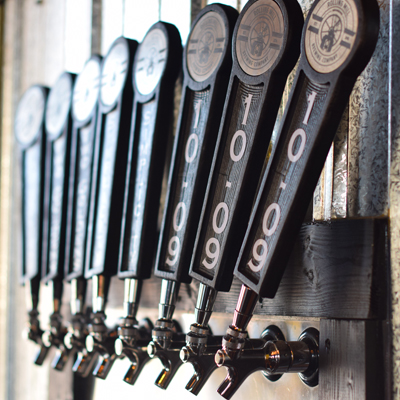 Two Goldens
This flavorful, light lager pays tribute to the Laubach's beloved pair of Golden Retrievers.
10-09
When you order the 10-09 pilsner, be sure to cheers with your drinking partner in honor of Josh and Megan, 10-09 is the month/year they got married!
Threes' Chaos
The Threes' Chaos lager is a nod to the three little ones that changed their lives forever. Josh and Megan had three kids in three years, making life all the more wonderfully hectic.
Simplicity
Simplicity, a rich and delicious porter, references the importance of pursuing a full and simple lifestyle.
Beer Pioneers 
As one of the only gluten free breweries in Ohio, Josh, the brew master, has to brew things a little differently.  With no traditional grain involved, the brewing process takes a bit longer than the regular craft brew would. However, the lack of gluten by no means equates a lack of flavor. Josh's entire vision was to create gluten-free brews that genuinely tasted like a beer, something many gluten free beers are missing. The ales and lagers made by Rolling Mill, have exceeded expectations.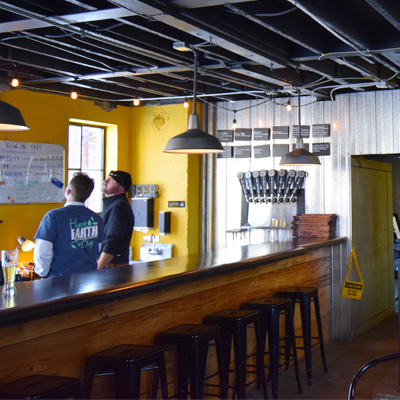 A Great Hang Out
Josh and Megan couldn't imagine planting Rolling Mill's roots anywhere other than their cherished hometown. They aimed to create a space that emulated the kind of welcoming energy they've always felt from Middletown. With classic board games such as Monopoly and Guess Who available to play, a large industrial style taproom, and even a designated play area for your kids, you'll find yourself spending an entire afternoon sipping on some non-traditional brews and connecting with the people around you.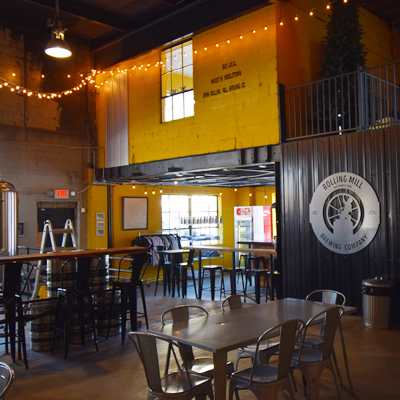 916 1st Ave
Middletown, Ohio 45042

---